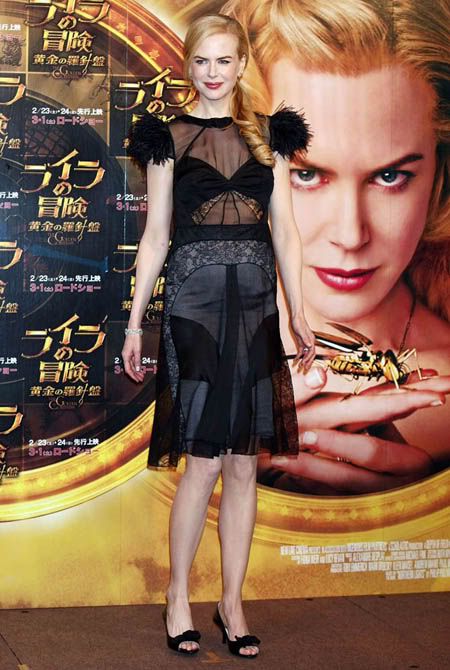 Update: video available at FlyNet's website. (NSFW language)
Nicole Kidman's people sure are aggressive with the paparazzi. On Thursday Kidman's bodyguard got out of the car he was in with the actress and approached the SUV of a photographer who was trailing them. He then proceeded to beat the shit out of the guy, who of course caught it all on tape. The video is above, thanks to Flynet Online.
The photographer had to call 911 to get treatment for his injuries, and from the look of him he was beat up badly. He sure looks like he has a case against Kidman's bodyguard.
This follows an incident on Wednesday in which Kidman's personal trainer stole the camera of a photographer who was following them. It was returned later.
Both of these people were employed by Kidman so you have to think she's encouraging them somehow. If you looked out the back of your window and saw your bodyguard beating the shit out of photographer wouldn't you get out and tell him to stop? Would you even let your bodyguard get out of the car to approach a photographer? That strikes me as something she would have to tell him to do, or could at least tell him "no, I don't want you getting into a confrontation now" if he asked the driver to stop.
Given that it happened twice, you have to think Kidman is at least not reigning in her help or at worst encouraging them to be violent against the paparazzi. The paparazzi are annoying and can shout really obnoxious questions, but they don't deserve to get the crap beat out of them.
There are rumors dogging Kidman that she's not really pregnant and is either having a surrogate have her child or has lost her baby. Lainey of Lainey's gossip mentioned the rumor that she could be wearing a prosthetic belly to try and continue looking pregnant. I don't believe that at all, and it sounds kind of cruel to speculate about it. Kidman was seen lifting up her shirt to show her belly to a photographer last week when she was out running. It certainly sounds like she's hormonal considering how she's allowing her people to harass the paparazzi.