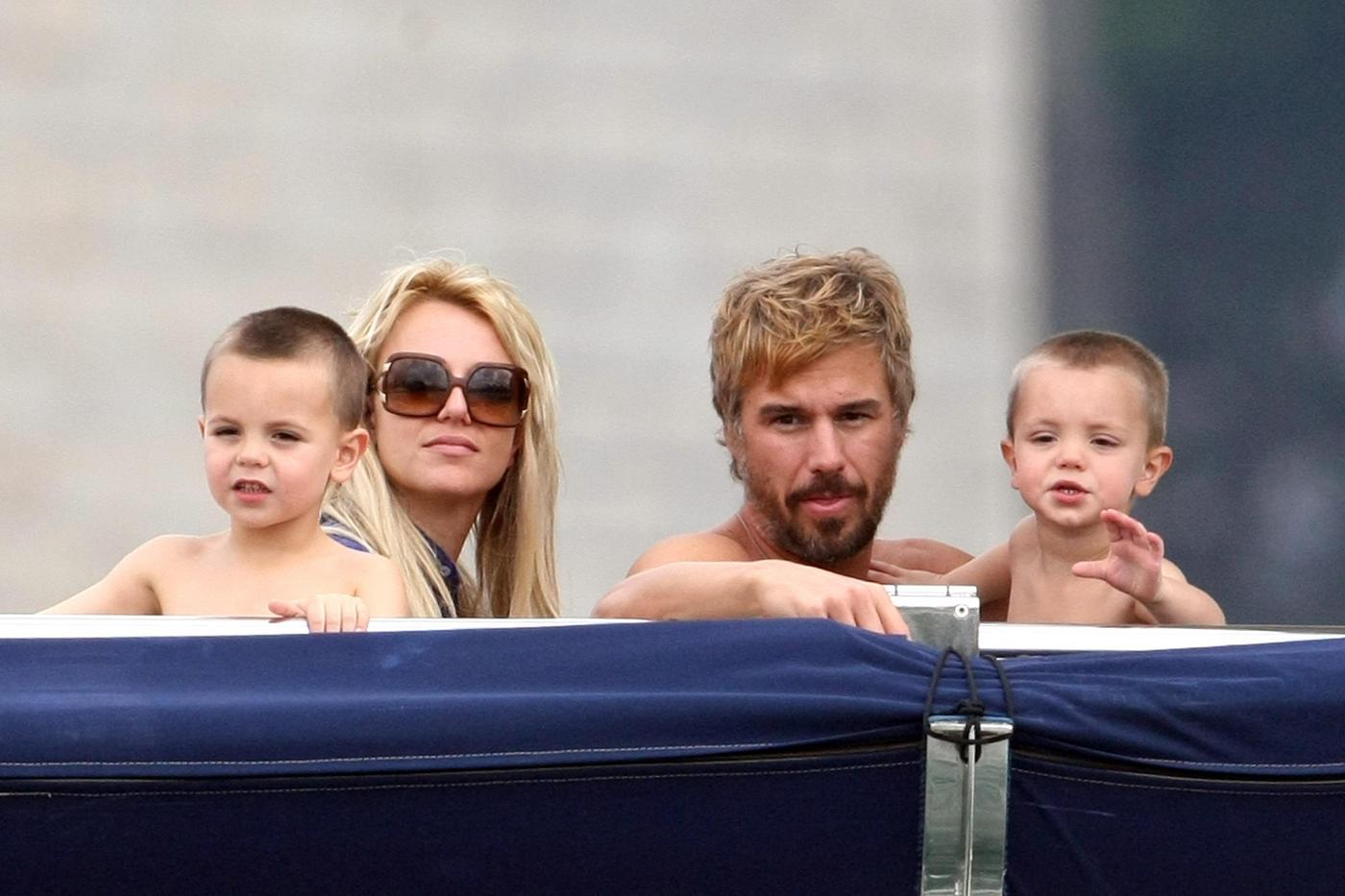 It was just yesterday that I really began to wonder if Britney's relationship with her agent Jason Trawick had fallen through – Britney had been seen on what appeared to be a date with one of her bodyguards. Of course, they were at a gay bar. So no date? But Britney wasn't wearing panties! So, date. In any case, Britney is still "with" Jason, because she just fired him as her agent so they could focus on their relationship. Once again, I'll say it – that poor bastard.
Britney is parting with Jason Trawick as her agent, but keeping him as a beau.

The two "have decided to end their professional relationship and focus on their personal relationship," a Spears rep tells PEOPLE. "Since wrapping her recent world tour, Spears has been busy in the studio working on her next album."

The singer and Trawick began dating last summer and have dodged engagement rumors for months. "They are very happy," a source said of the couple. "Things are really good with them."
[From People]
Jason and Britney have been dating since March 2009, or thereabouts. So they've made it about 15 months, and Britney hasn't married him or gotten knocked up. Is this maturity? Eh. There's some other dirt here, I can feel it. CB doesn't even think that Brit and Jason are really in a romantic relationship, she thinks Jason is just Britney's minder or chaperon. Could be – but then why fire him as her agent?
In one other piece of Britney's-management-team news, Britney is still with her long-time manager Larry Rudolph, who is credited with making her a star in the first place. Britney fired Larry when she began to go crazy, and then hired him back when she was a little less crazy. And now Lindsay Lohan wants some of Larry's magic. TMZ reports that Lohan's team (her mom and her dealer) approached Larry and asked that he manage Lindsay. TMZ also claims that Larry isn't in the deal "100%" because he's not convinced Lindsay is committed to helping herself.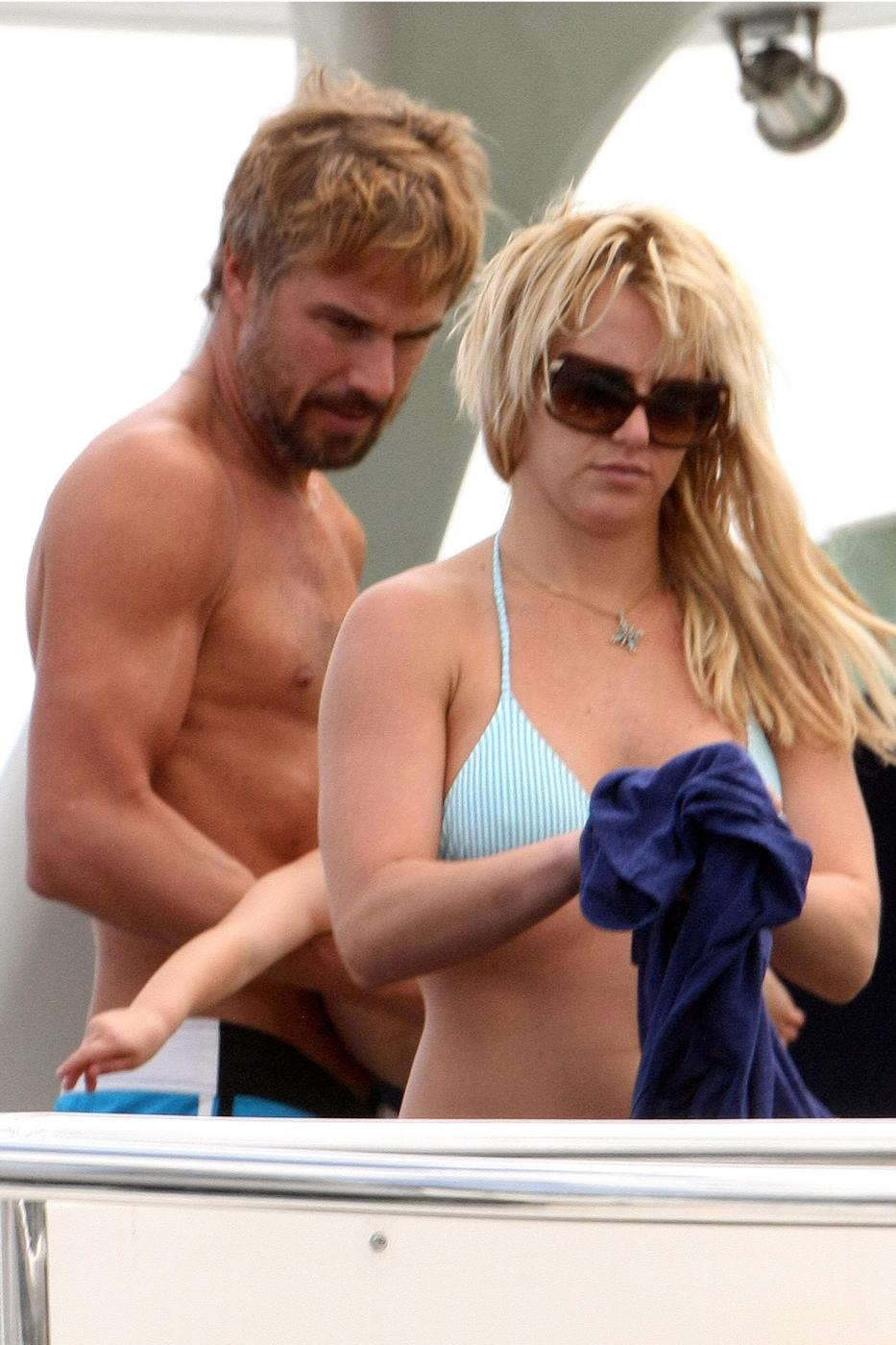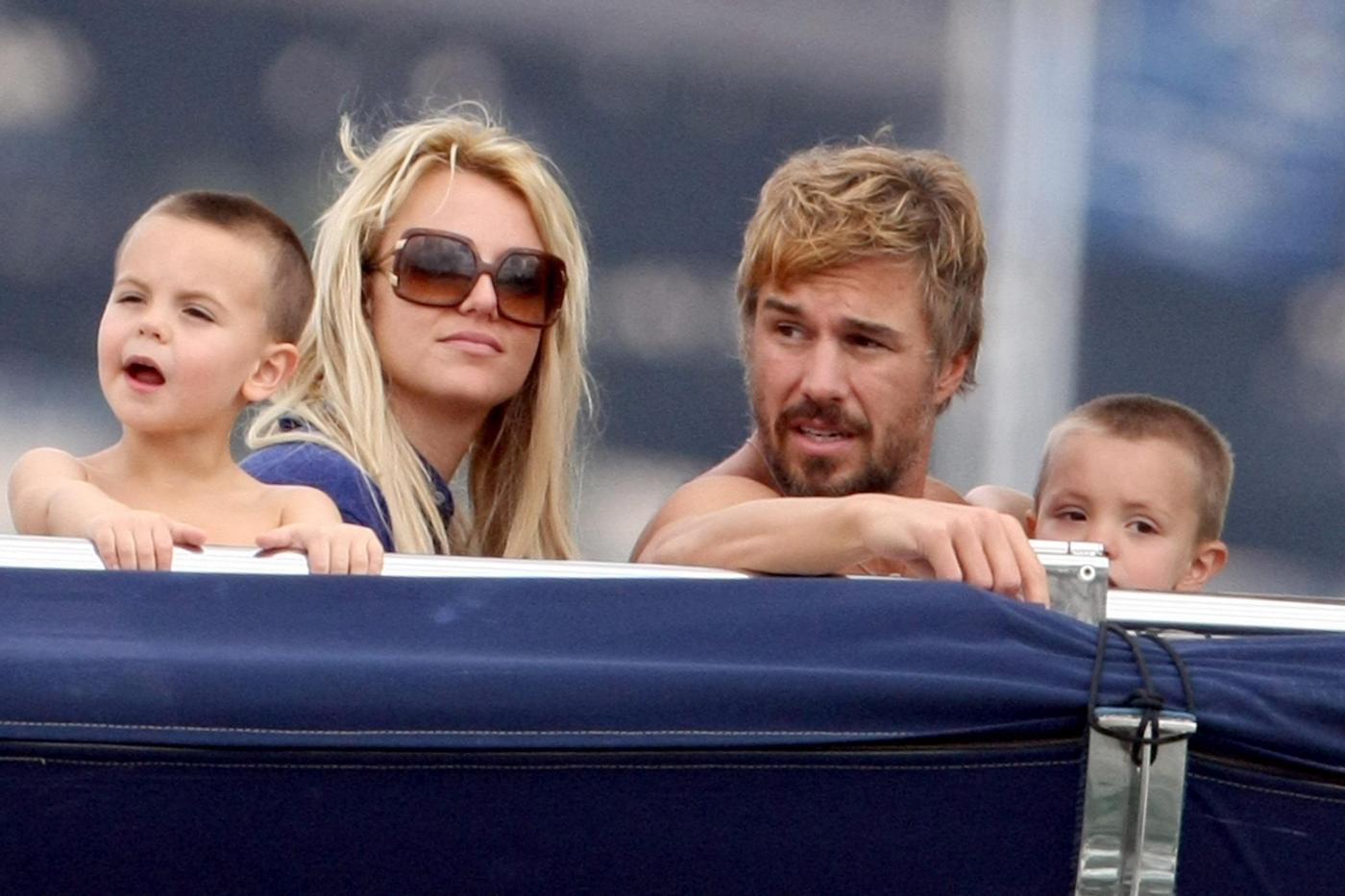 Jason & Brit on November 16, 2009. Credit: PCNphotos.