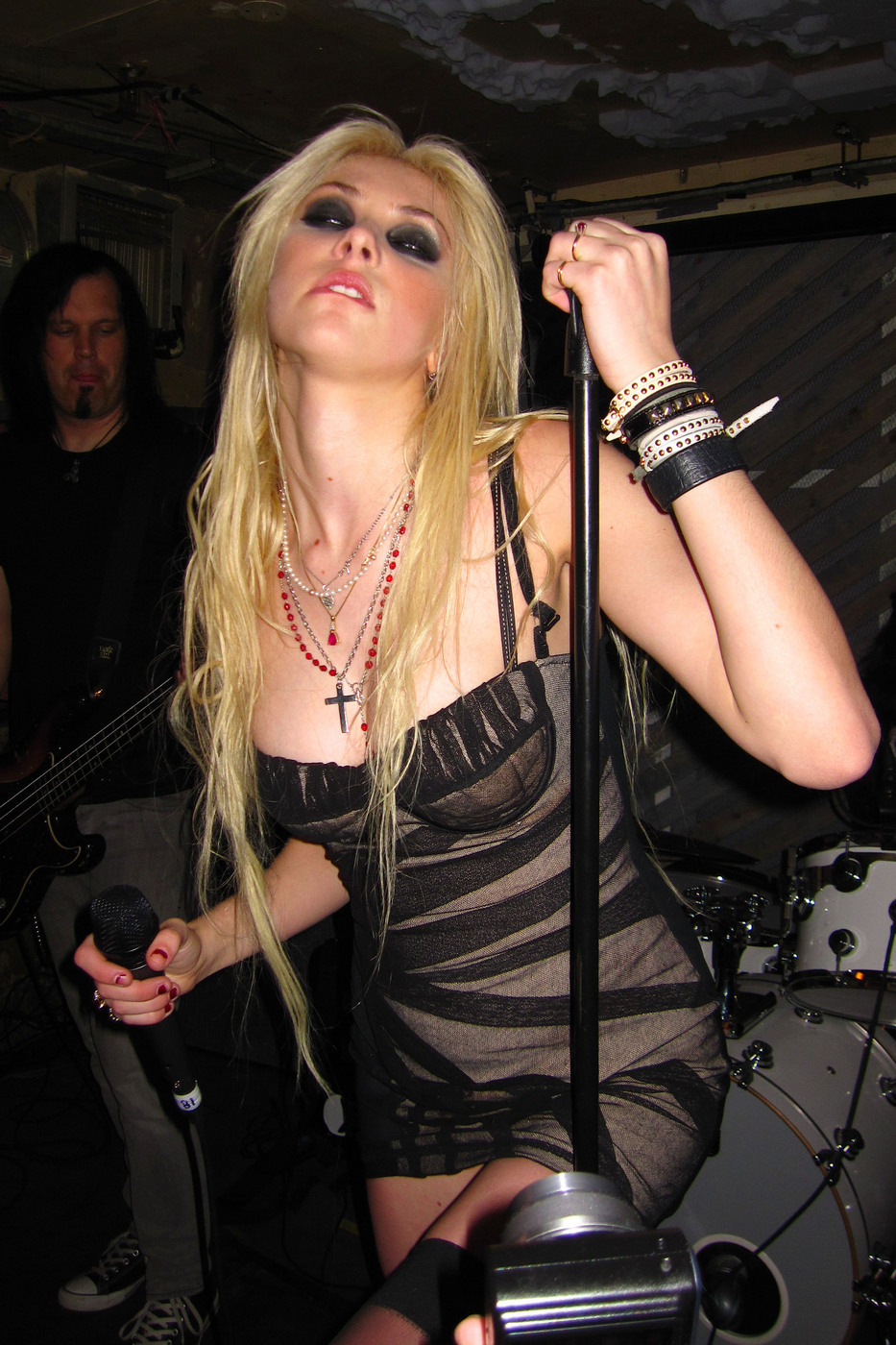 Taylor Momsen has taken London by storm. Sort of. The 16-year-old and her band of middle-aged dudes ("The Pretty Reckless") performed in London last night, and these are the wholly inappropriate photos of that event. Pacific Coast News described the event:
Wednesday May 12, 2010. "Gossip Girl" star Taylor Momsen, 16, performs her first live gig in the UK with her band "The Pretty Reckless" at London's Notting Hill Arts Club. Momsen left little to the imagination, wearing a very short and busty dress with ripped stockings. As the night went on, Taylor also started to look a little worn out and did not stop to sign for fans even though during her show she allegedly mentioned how awesome they were! Momsen, who plays aspiring fashion designer Jenny Humphrey in the CW show "Gossip Girl" has fronted The Pretty Reckless since 2009. The band's debut single "Make Me Wanna Die", featured on the soundtrack to action movie "Kick-Ass", will be released in the UK on May 17. An album is due later this year.
[From Pacific Coast News]
Fashion.ie was less impressed with Momsen's first London gig, writing "The raccoon eyes, the stringy hair, scrawny legs barely covered up by ripped thigh-highs and ultra-min dress. Courtney Love's spawn! I want to know who swapped her and Frances Bean Cobain at birth. Seriously. If she already looks like Courtney at 16, lawd knows what the future has in store for this one. You just KNOW it ain't gonna be pretty. *shiver* "
Meanwhile, Taylor is still giving interviews, but she learned her lesson about being so f-cking hardcore on morning television. Now she drops "sh-t" bombs on teen shows. Eh. In an interview with an ITV2 teen show, Taylor started talking about her knife collection. How… Angelina Jolie circa 2001.
GOSSIP Girl's Taylor Momsen has caused more controversy – by admitting she carries knives in her purse. The 16-year-old , best known for her role as Jenny Humphrey on the ITV2 teen show, sparked outrage by saying she found playing with her switchblade knife "relaxing".

She told a newspaper: "I have a knife collection. My favourite's my switchblade. I flew from New York to Los Angeles and still had a couple of knives in my purse. I thought I took them all out but they got tucked up in the folds."

"I went through security, took them on the plane, opened my bag to get my wallet in LA and they fell out. I was like: "Holy sh-t!"'"

She added: 'I have my favourite black knife with me all the time. It's a switchblade. It relaxes me to flick it."
[From The Sun]
I'm being blinded by how hardcoredness (not a word) of Taylor's epic raccoon-eyed, knife-playing, ripped thigh-highed, sh-t-bomb-throwing Reckless-ness. Bow down, Courtney Love. Bow down, Angelina Jolie. There's someone even more hardcore than you bitches.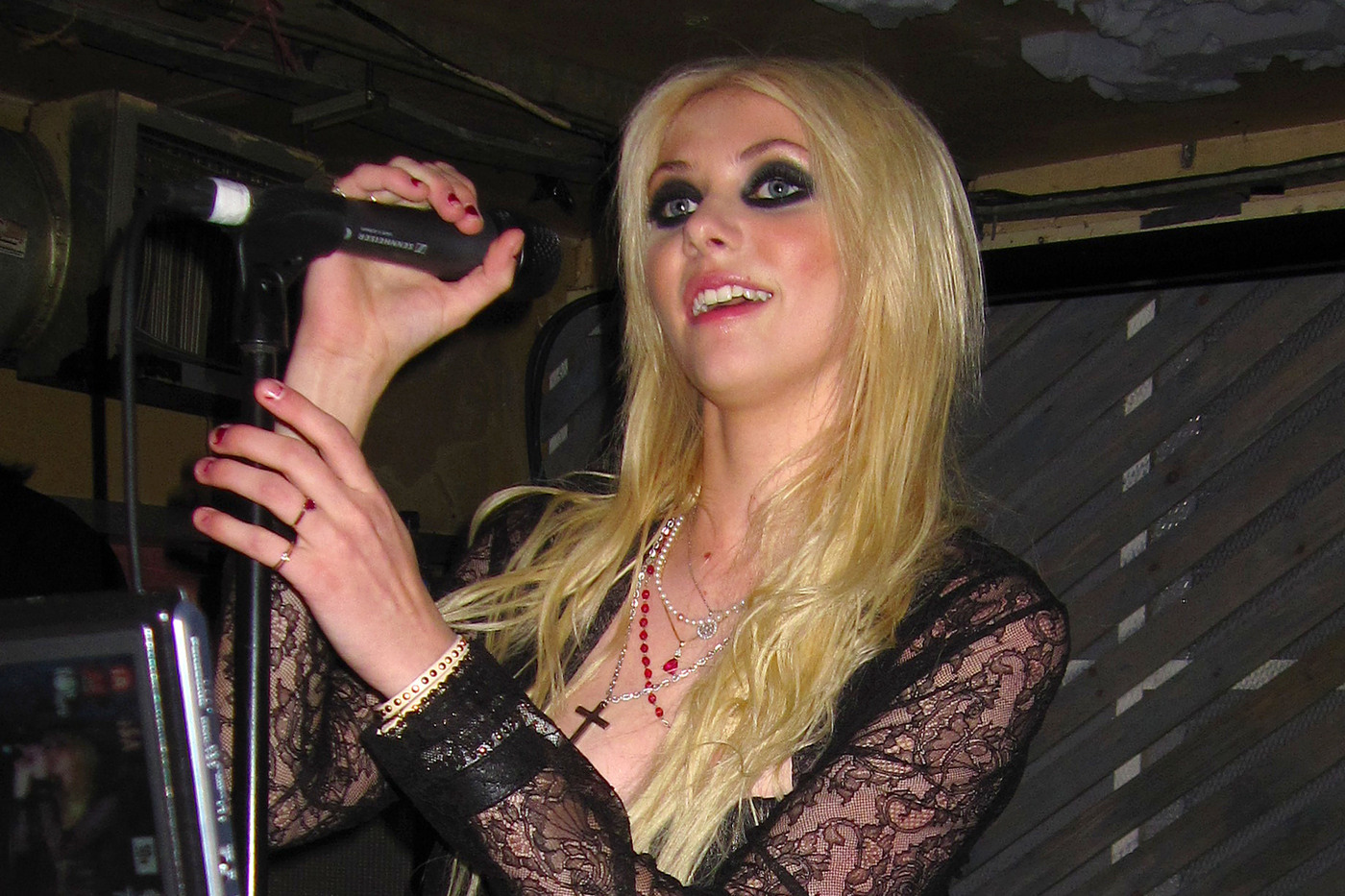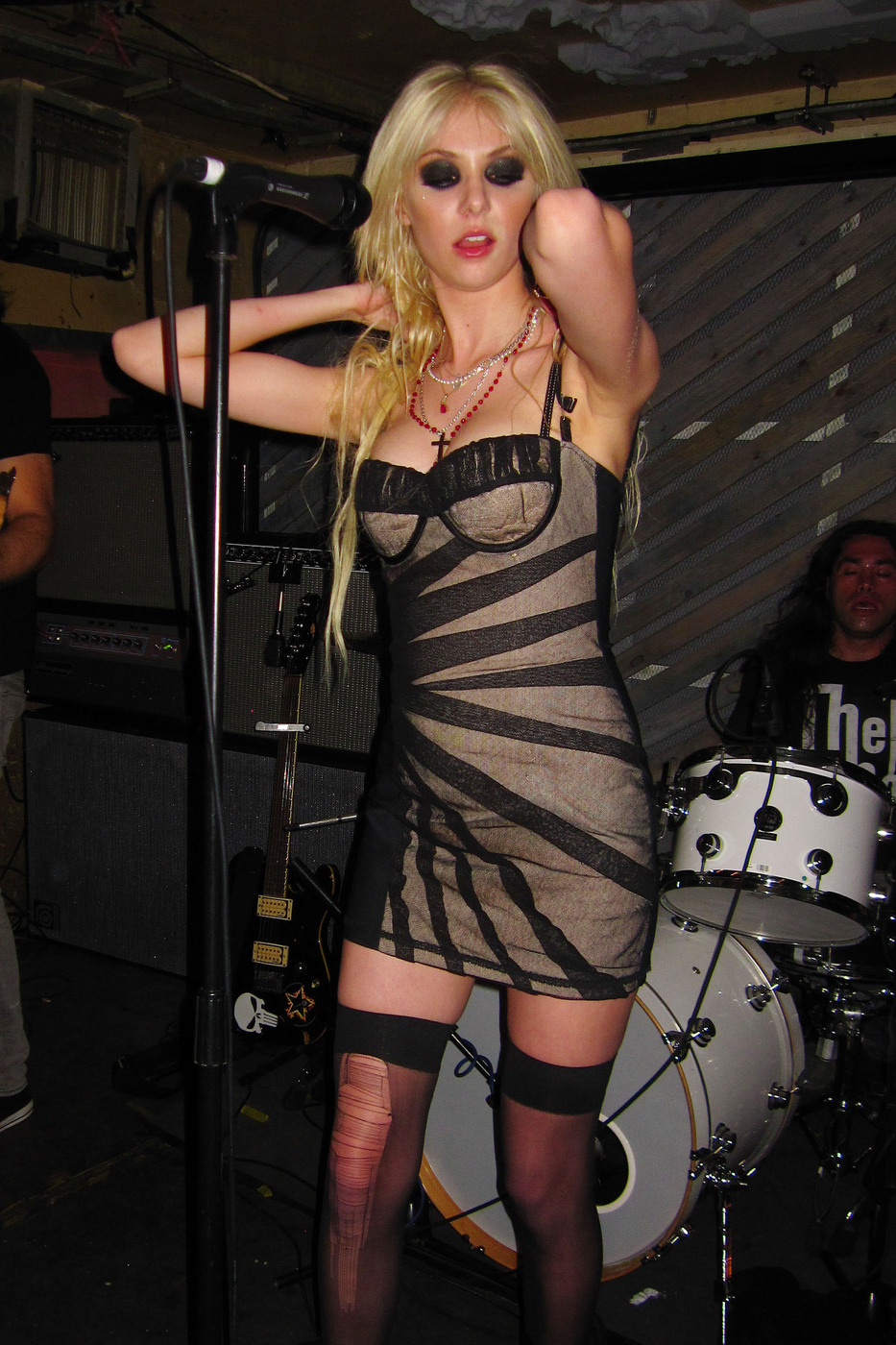 Taylor in London on May 12, 2010. Credit: Ben Dome/Pacific Coast News.