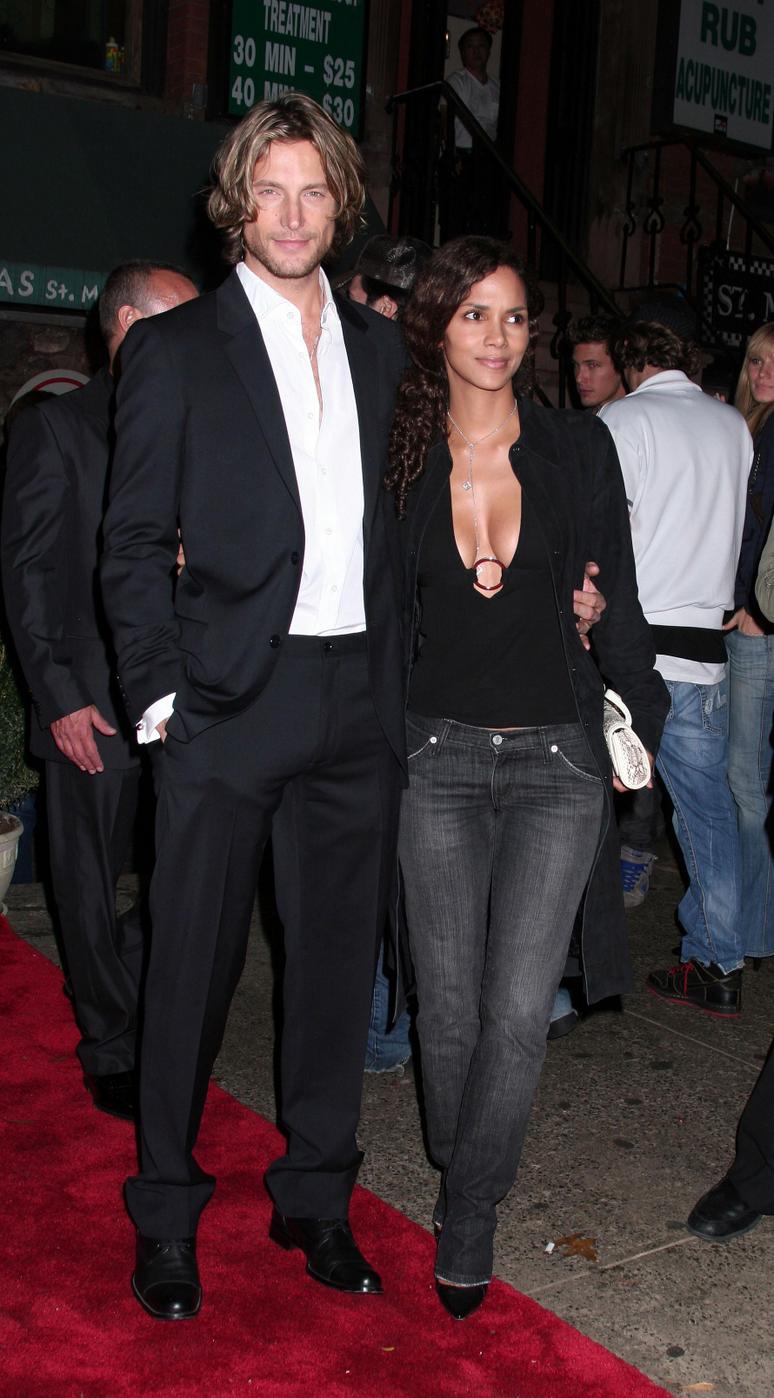 In the immediate aftermath of Gabriel Aubry and Halle Berry's breakup, sh-t got dirty and heated really fast. Almost all of the tabloid reports were based on random insiders and sources gossiping, and none of it made Gabriel or Halle look very mature or classy. By some accounts, Halle was a shrew and a harpie, always nagging Gabriel and calling him a loser. By other accounts, Gabriel had dumped Halle because he wanted to date other women, younger women. In one of the last stories I wrote about them, I pointed out that if all of the sources and insiders have so much information about Halle and Gabriel, why didn't we find out about their breakup when it happened, several months ago? Anyway, this is just another story based on various bullsh-t insiders, only this time In Touch Weekly is claiming that Gabriel already has a girlfriend… and she's in her 20s.
Just two weeks after announcing her breakup from model Gabriel Aubry after four years together, Halle Berry was devastated to discover that he is already moving on. According to a source, Gabriel's been playing the field and has even started dating a twenty-something model in Toronto.

"Halle never thought he'd rebound so quickly – and she's upset," says another insider. "It's been a huge blow to her ego."

But according to a friend of hers, it was always Halle's worst nightmare that Gabriel would be attracted to someone else, and now she believes her fears have been confirmed.

"Gabriel was away in Canada a lot, and she's wondering if maybe he had something going on there with someone else," says the source, adding that Halle, 43, felt like she had gotten too old and worried when Gabriel, 34, went on modeling shoots with younger women.

"Knowing that he has moved on or that other women want him would make Halle very jealous," says the insider. And ironically, Halle's paranoia may have actually contributed to the split.

"They stopped being intimate long before the relationship ended," reveals the friend, who says Halle thought that Gabriel wasn't attracted to her anymore after their daughter, Nahla, was born two years ago. "He would always tell Halle that she was the hottest woman he had ever seen and that her insecurities were carried over from past relationships where men cheated on her. Gabriel would say that he still loved her, but the lack of intimacy definitely put a strain on their relationship."

Finally, it seems that Halle just gave up. Now, she may feel like she made a mistake.

"Halle was trying to make some changes in the relationship, but instead he just moved on," says the insider, adding that family was always his main concern. "Gabriel wanted two things that Halle was never willing to give him: another baby and a wife. He had no choice but to look for a woman who could possibly make his dreams a reality, and now poor Halle is left with regrets."
[From In Touch, print edition, May 24, 2010]
Here's what I now believe about this relationship: Halle is really screwed up about men and relationships, and always had in her head that she and Gabriel weren't going to last forever. Gabriel loved Halle, but he probably began thinking the same thing, that this whole deal wasn't going to last. They made it work for a while, and they shared an overwhelming love for their daughter. Then – and this is just my guess – Gabriel began to tire of the arrangement they had worked out, and he wanted out, but he wanted to end it with some dignity and class. Halle agreed, and they worked everything out about how they were going to split, and they kept it classy. And then when their split became public, neither one of them liked the way they were being portrayed, so they started playing games in the media to see who could "win" the breakup. Both seem petty and immature, and both need to move on.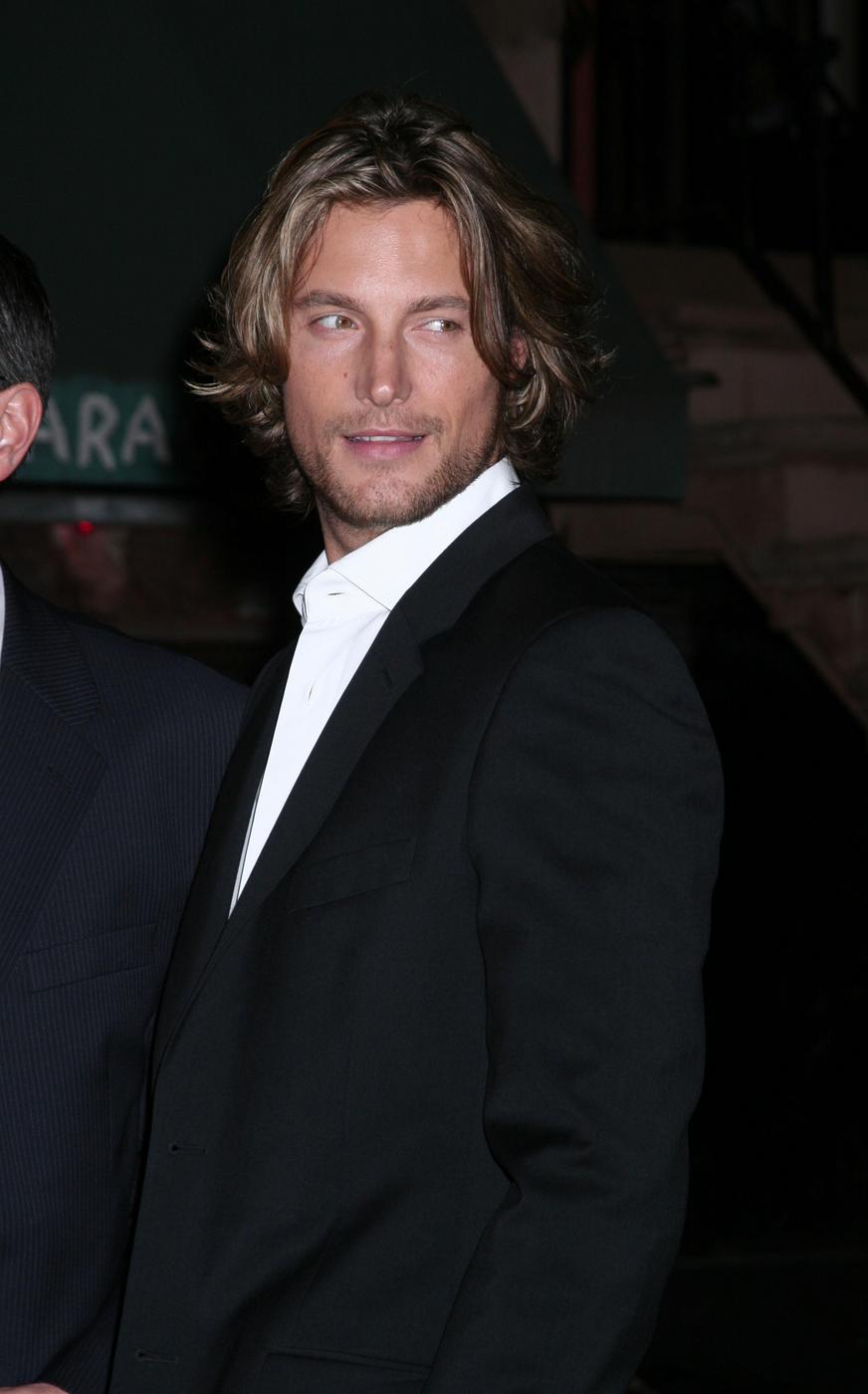 Gabriel & Halle on November 14, 2006. Credit: PCN.