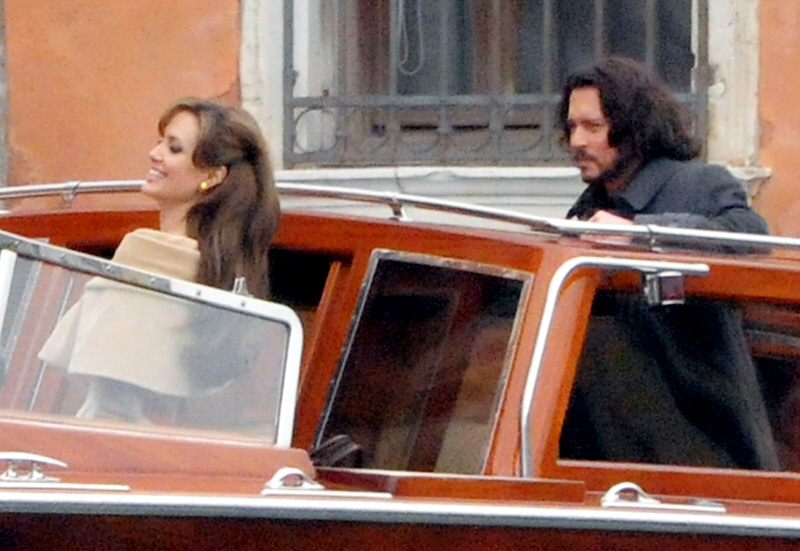 In Touch Weekly has another bitchy story about Angelina Jolie this week, although I have to applaud them for finding a new angle. Instead of another Angelina-will-seduce-Johnny-Depp-with-her-vadge-of-doom story, we instead get a story about how much Johnny and Angelina dislike each other. According to In Touch's sources, Angelina thinks Johnny is out-of-shape, constantly late, and scruffy. Johnny thinks Angelina is a prima donna, a control freak and full of herself. Sounds like that would be a good basis in and of itself for a movie, but whatever. The undercurrent of the story is that everything that Angelina finds annoying about Depp is probably true of Brad too. ZOMG doom.
Angelina was intrigued with Johnny Depp when she first met him, but now it seems the bloom is off the rose.

"She's getting fed up with Johnny," says the insider. "Their chemistry was supposed to fly off the charts, but in private, they're not getting along."

While on on-set source says Johnny considers Angelina uptight and self-involved, Angelina thinks Johnny parties too much – and is bothered by his late nights and time spent practicing with the band Babybird, which she fears could affect his performance. The insider reveals it annoys Angelina when Johnny shows up late to set.

Their reps say they respect each other and have a great working relationship.

The insider also reveals that Angelina feels Johnny doesn't spend enough time on his looks. "She was disappointed that he didn't get in better shape for the role and that he didn't want to cut his hair." Meanwhile, Angelina "is in her trailer forever while she gets her hair and makeup done."

Angelina has many of the same problems with Johnny that she has with Brad Pitt. And while Brad lets Angelina push him around, Johnny keeps his distance. Believing Angelina to be a control freak and a "prima donna" the source says he can't get far enough away from her once the cameras stop rolling.

"Johnny retreats to his own trailer until he's called out again. He think she's really full of herself."

The once-friendly costars spend virtually none of their downtime together, says the insider. "Even though Johnny's family visits periodically, Angelina hasn't extended an invitation to Johnny."

"Angelina's experience on The Tourist hasn't been the best, to say the least."
[From In Touch Weekly, print edition]
Eh, not everyone has to get along, and we'll see if they have chemistry when the film comes out. I tend to think both Angelina and Johnny could have chemistry with a pile of manure, but I happen to think they're both good actors. There is a ring of truth to this, I think. I could see Angelina being the control freak, and she's talked before about her annoyance with people who are late. I can see Johnny phoning it in a little and not really giving a sh-t if his grooming standards aren't up to Dame Jolie's. Besides, it sounds like Angelina is just projecting her angst about Brad's beard onto Johnny.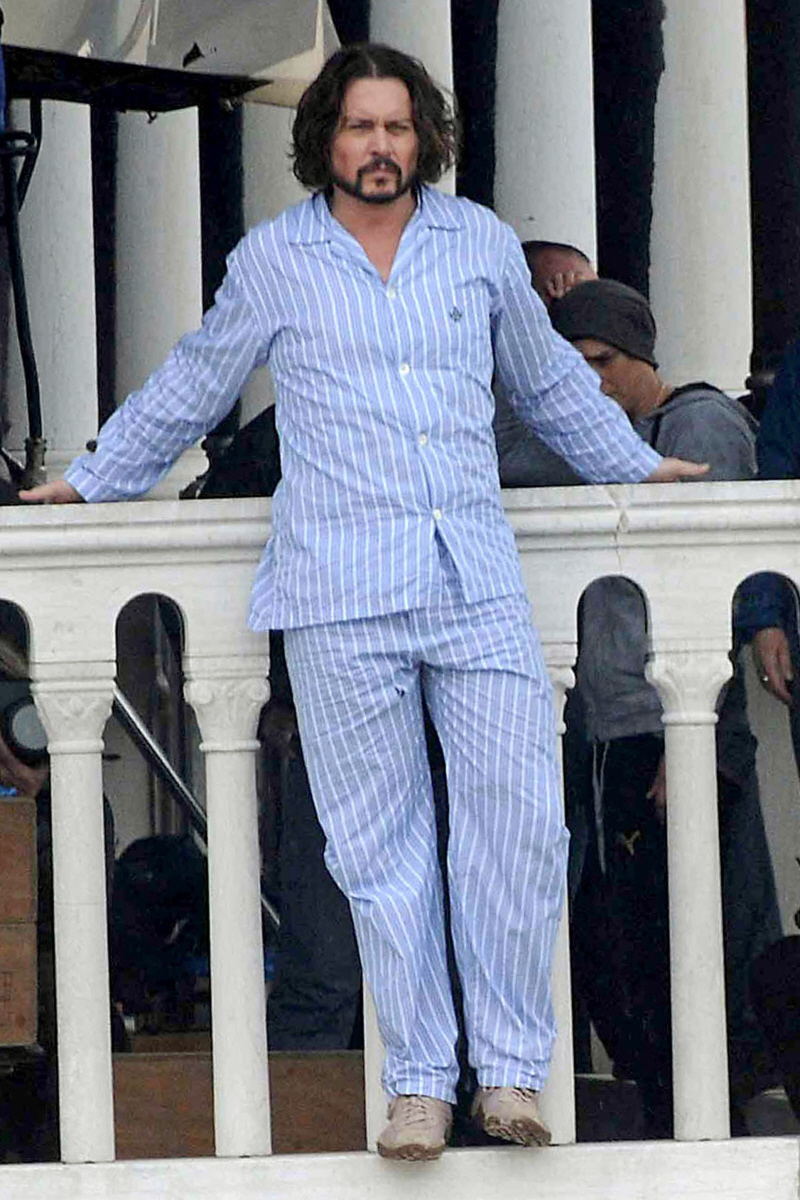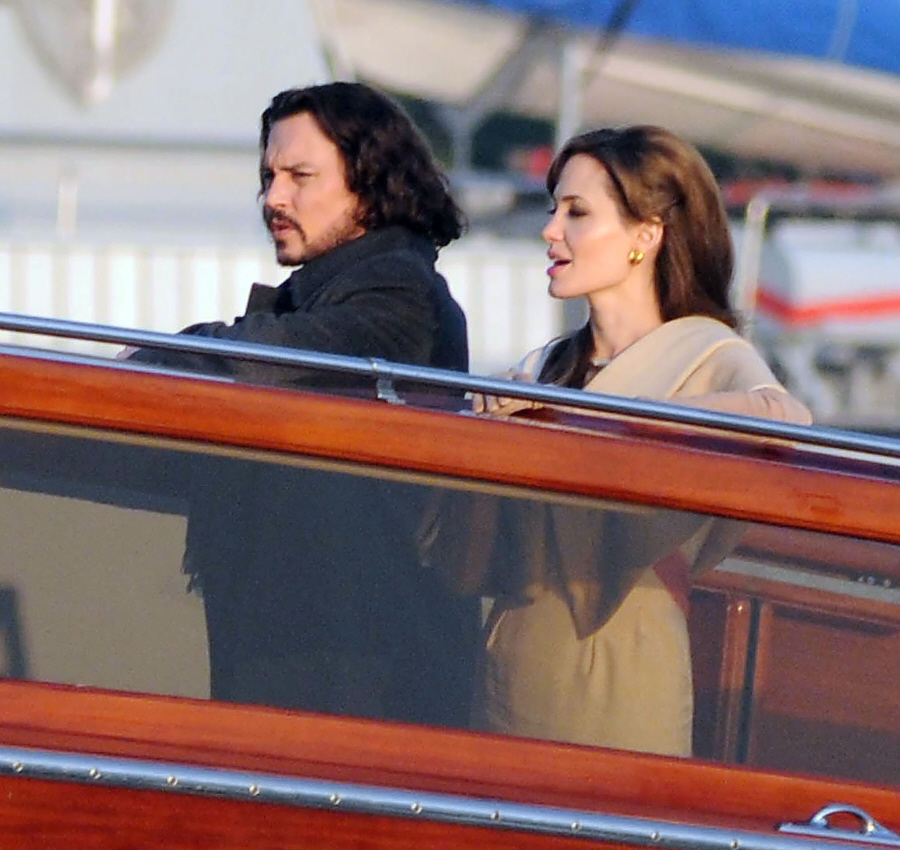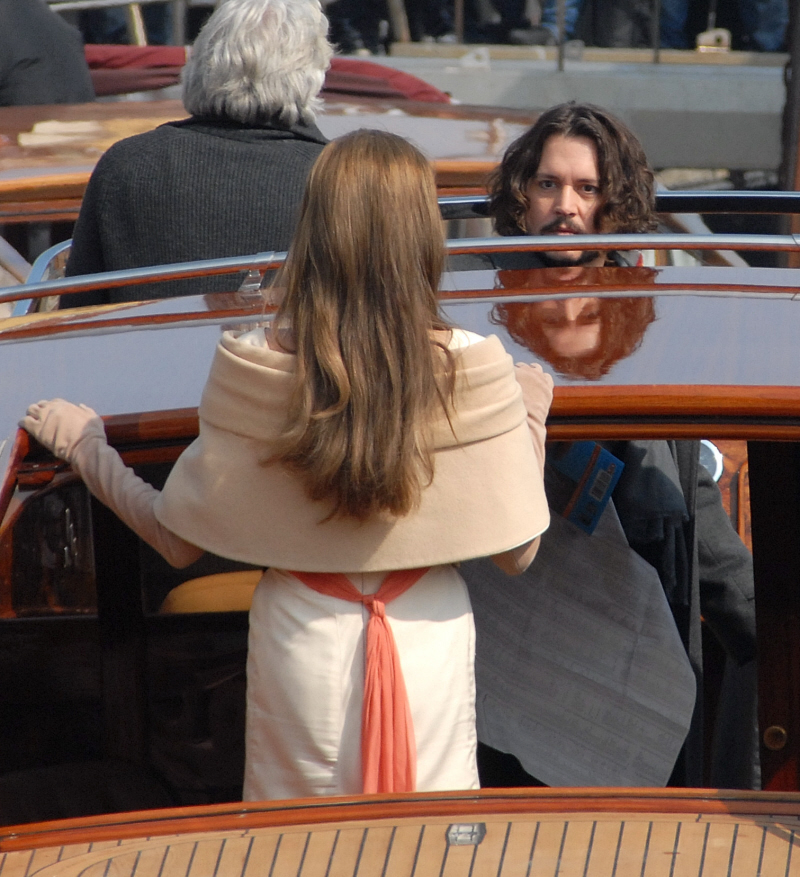 Depp (in his Pjs) on May 10, 2010 in Venice, credit: Bauer-Griffin. Angelina & Johnny together, filming, on March 16 & 18, 2010. Credit: WENN.