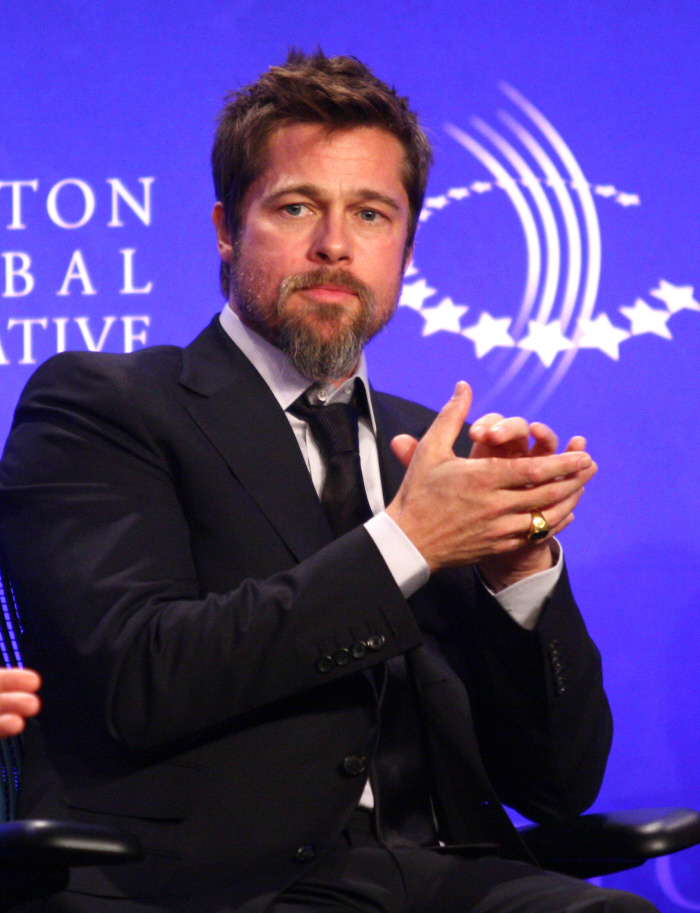 Last year, it was announced that Brad Pitt had signed on to do voice work the animated film Oobermind. I hadn't really been following the production, but I remember hearing that Brad had joined Will Ferrell, and that Brad was the voice of the superhero. I wasn't expecting this though – this sh-t looks hilarious. The project was renamed Megamind, and Ferrell plays Megamind, and obviously, the film is about Megamind. It seems like what would happen if they made a cartoon about Dr. Evil. That's probably how they pitched it, actually.
Anyway, Brad has voiced the "hero" Metro Man, and Tina Fey is the voice of the lady in distress. There's additional voice work by Jonah Hill. The film is directed by Tom McGrath, who also did Madagascar. It comes out in theatres in November.
Thanks to Seriously OMG WTF for the heads up!
Header: Pitt at the Clinton Global Initiative on September 24, 2009. Credit: WENN.