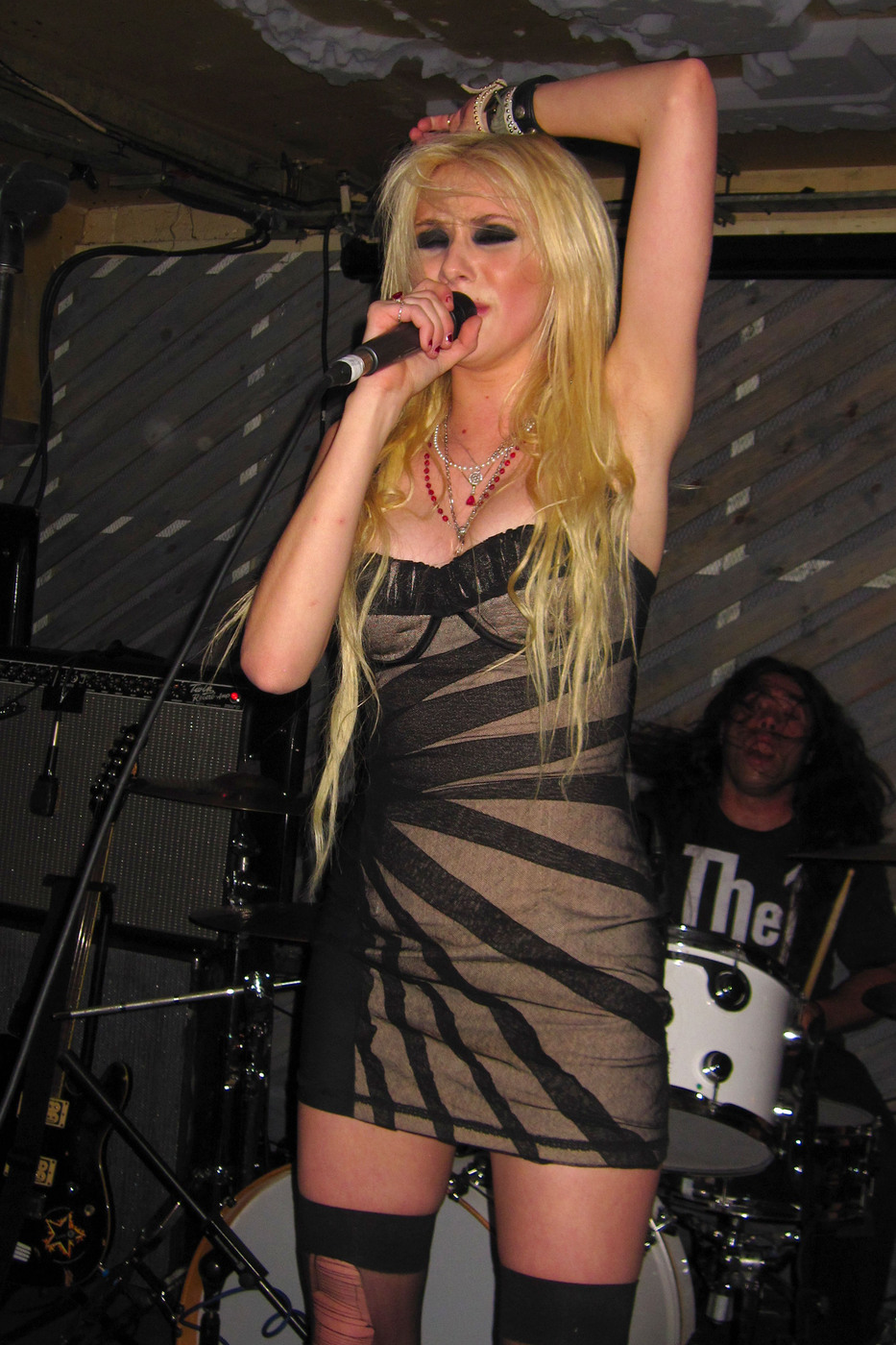 This story comes from the print edition of In Touch, and it's one of those pieces tabloids love to run. It's called "Danger Zone: Taylor Momsen is at least 25 pounds underweight". But they don't really have anything to back it up other than an eyewitness who says Taylor is too thin, and a doctor who isn't treating her, but will judge her body mass from photos. Now, I look at photos of Taylor and I think she's too thin as well… but I'm not about to get all hysterical about her weight when she's 16 years old and we have no idea what her metabolism or growth is like. Teenage girls have bodies in transition. And besides that, there's so much other bullsh-t I like to call Taylor out on.
With an album coming out this summer and an upcoming tour with her band, The Pretty Reckless, Taylor Momsen has a lot on her plate – but one thing that seems to be missing is food.

"She looks way too thin," an eyewitness who saw Taylor at a recent even tells In Touch. "You could see her collarbones and her arms were like sticks."

Dr. Pescatore adds: "Her body is almost as small as it can get and her face is totally sunken in." He believe the 16-year-old star weight 105 to 110 pounds at most, and she's five foot eight inches tall. "A normal weight range for someone her height is 135 to 160 pounds," he tells In Touch.

Dr. Pescatore says being underweight can cause some serious health issues for Taylor – especially because she's so young.

"She can lose her menstrual cycle and her ability to have children because once her perios stops, it's had to get it back again and produce healthy eggs," he explains. A host of other problems, like a weakened immune system and a loss of bone mass, are also possible, says Dr. Pescatore.

Taylor insists she's fine, physically and emotionally: "I eat healthy and I'm naturally thin… I'm doing what I love and I'm still grounded."
[From In Touch Weekly, print edition]
Jesus, Dr. Buzzkill. I hate when tabloids get a doctor to pontificate about all of the health problems a celebrity may be going through. Isn't that sh-t unethical? Plus, I hate defending Taylor Momsen, who is a first-class brat, but I have to say it – leave the little bitch alone. Sure, she's wearing three pounds of eye makeup, and yes, she smokes like a chimney and she's so f-cking hardcore it hurts, but don't climb up her ass about her weight.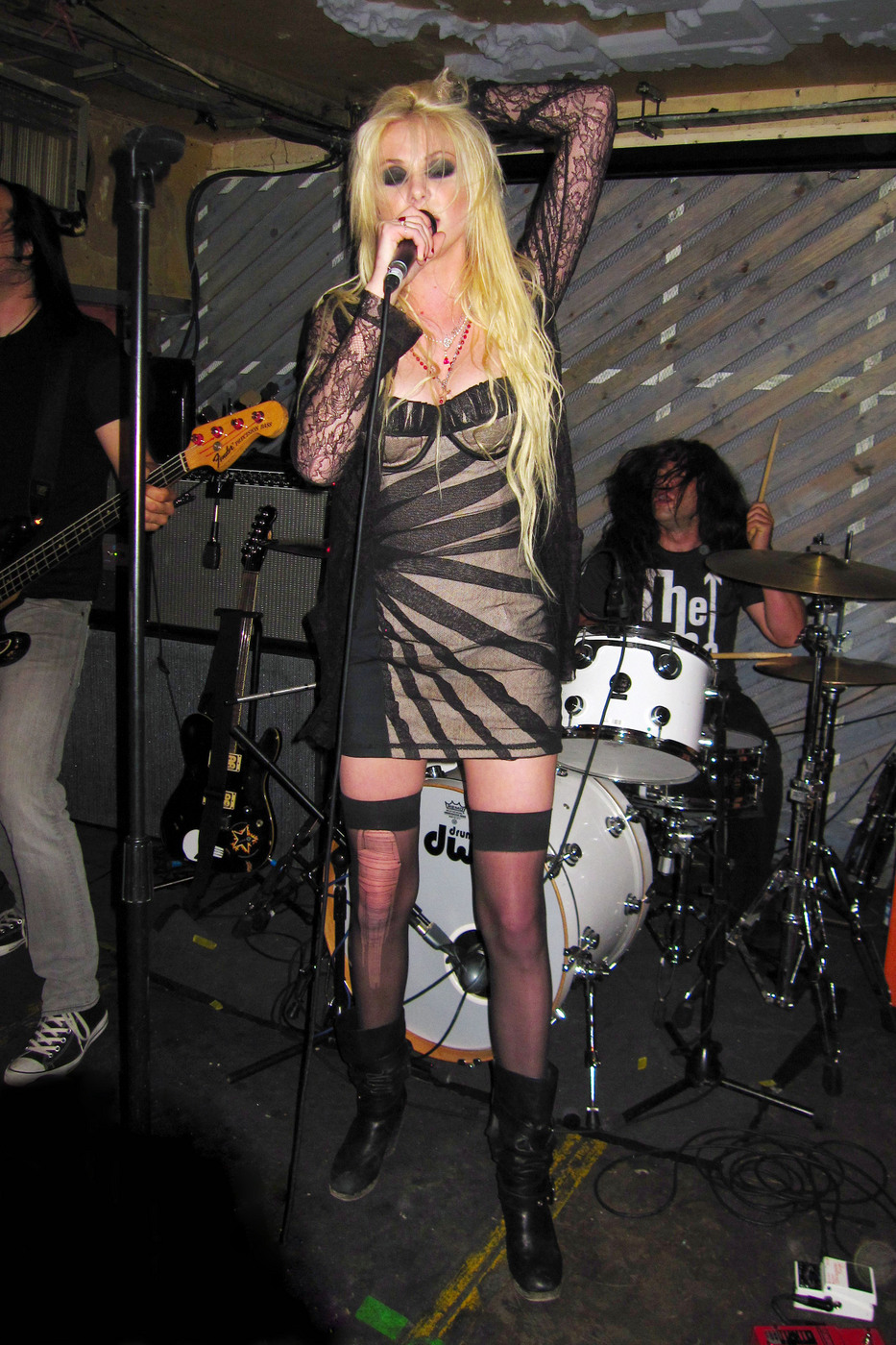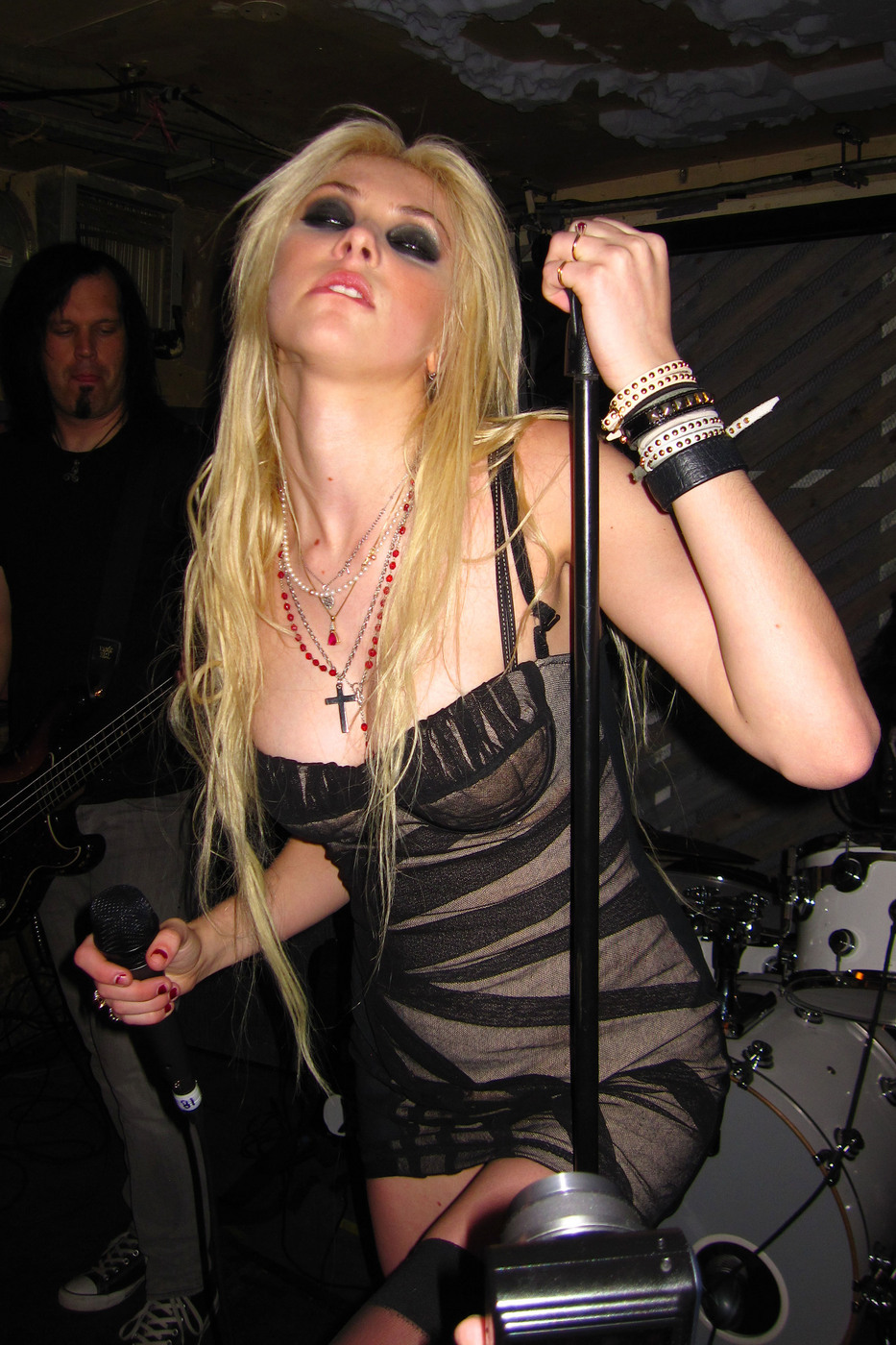 Taylor performing in London on May 13, 2010. Credit: Pacific Coast News.