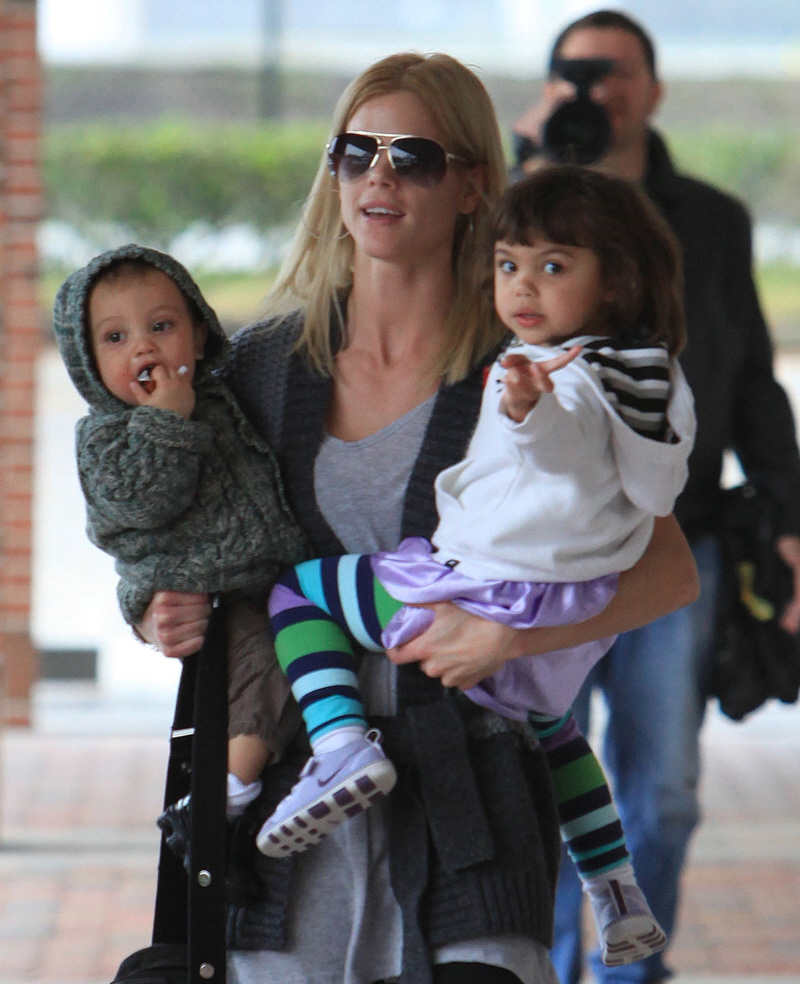 Several weeks ago, CB reported that Elin and Tiger Woods had already begun negotiating their divorce agreement, and that both of them were concerned with confidentiality. Well, so much has changed in just a few weeks. Allegedly. This report comes from Chicago Sun-Times via the New York Daily News – apparently, Elin has not only refused to sign a confidentiality clause (that would ensure she was never able to publicly speak about Tiger Woods publicly), but she's also started the monetary divorce bid at a whooping $750 million. Tiger Woods is – by most accounts – worth somewhere in the vicinity of a billion dollars. Is years of cheating with dozens of women worth three-quarters of his assets?
It's a high price for silence. Wronged wife Elin Nordegren is trying to club an eye-popping $750 million out of Tiger Woods in their divorce negotiations, according to reports Friday.

Woods hasn't agreed yet, but if he does he wants total silence from his soon-to-be ex about the collapse of their marriage – forever, according to the Chicago Sun-Times.

Nordegren has so far said no to signing a lifetime "confidentiality clause" that would prevent her from writing a book or doing any interviews about the split.

She reportedly also wants full custody of their two kids even though it was first thought the couple were going to agree to joint custody. Sources said the divorce negotiations "have turned extremely testy" and the couple no longer talk to each other.

Nordegren has spent a lot of time away from Woods in recent months. She went to Arizona alone for nearly a week recently and took the kids to Sweden while Woods played golf.

Woods, meanwhile, is hanging out in Florida with a blond woman, who looks a lot like Elin, RadarOnline reported.
[From Gatecrasher]
I think Elin should get a huge settlement, of course. But let's keep it reasonable. Half of his assets? Sure, I cosign that. But three-quarters? Eh. Maybe it's just a jumping off point for negotiations, and she's willing to be talked down to $500 million. But I totally think that Elin should avoid signing any kind of confidentiality clause – those things suck. And she's yet to tell her story, which many really want to hear.
Header: Elin and the kids on February 9, 2010. Credit: Bancroft/Fame.