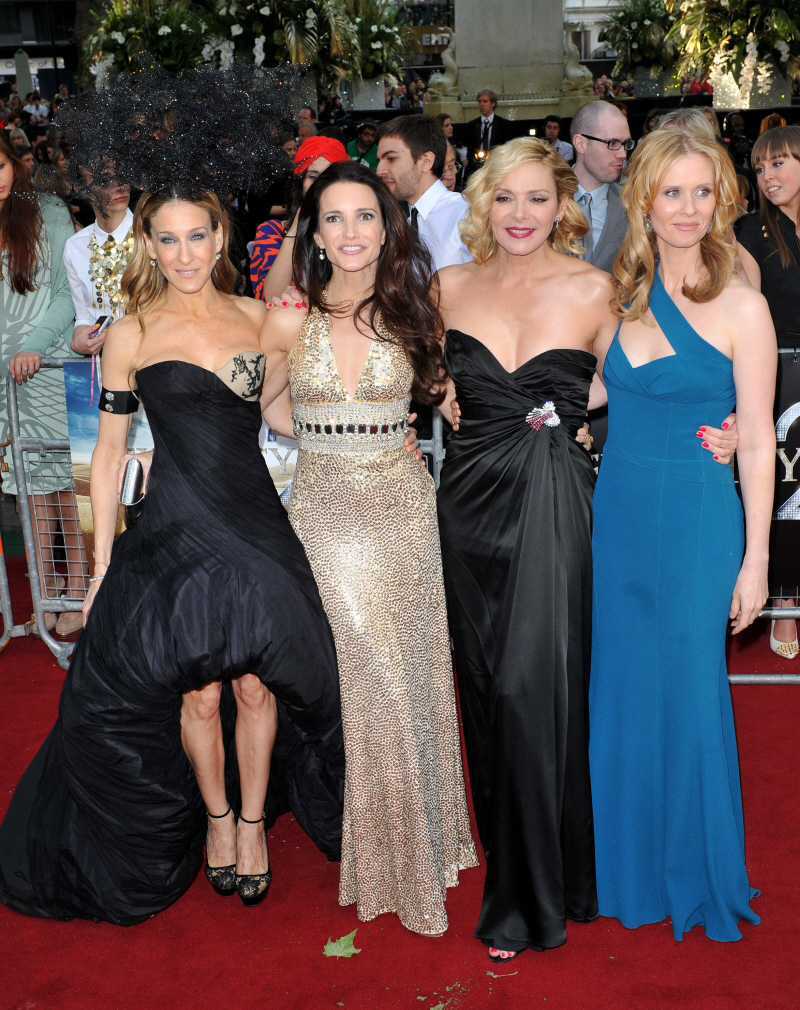 When CB and I were looking at photos of Sienna Miller this morning, I asked her what the deal was with all of these women – younger and older – and their recent red carpet appearances where all of them seemed to be applying their makeup with shovels. I call it the "Kardashian Effect". And it is recent – I've been looking at red carpet photos for years, and it seems like the new trend is wearing really, really heavy makeup. Speaking of, here are the brand new photos of the Sex and the City 2 premiere in London. The fashion doesn't seem as garish as it was for the NYC premiere. I wrote that before I realized Sarah Jessica had a mountain on her head.
I've mentioned my love of Cynthia Nixon before. I think she's great, and I love how Cynthia Nixon looks here. Pretty hair, pretty styling. The dress isn't hands-down fabulous, but I like seeing her in that color. But stand up straight!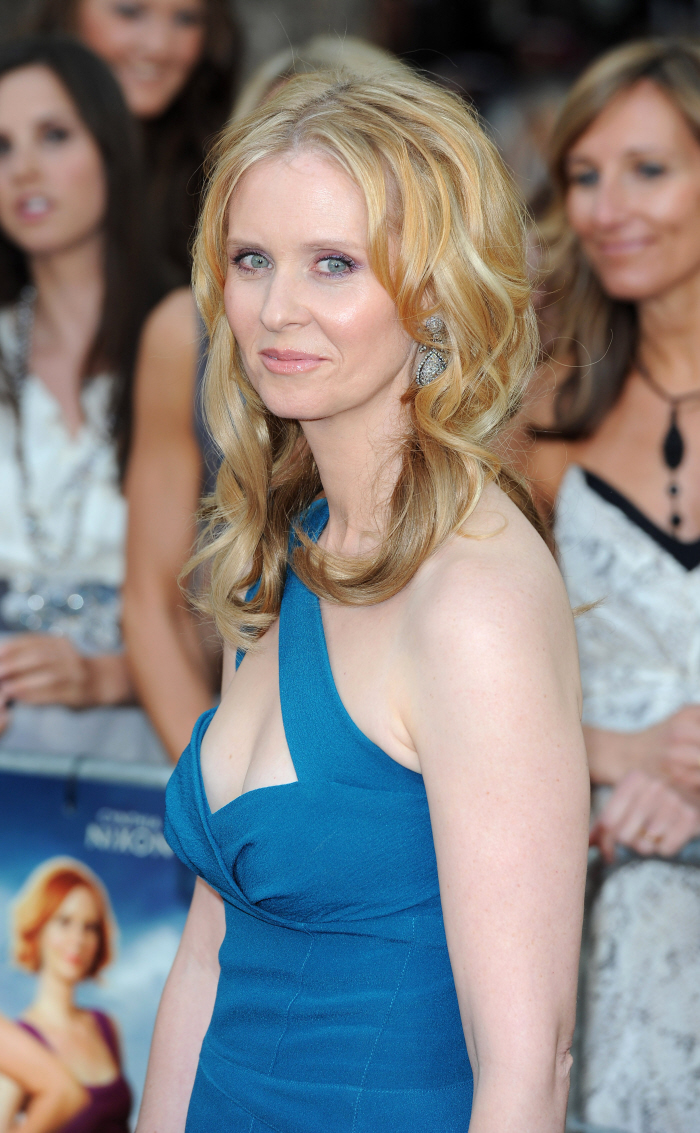 Kim's dress is probably my favorite, but how garish is her makeup?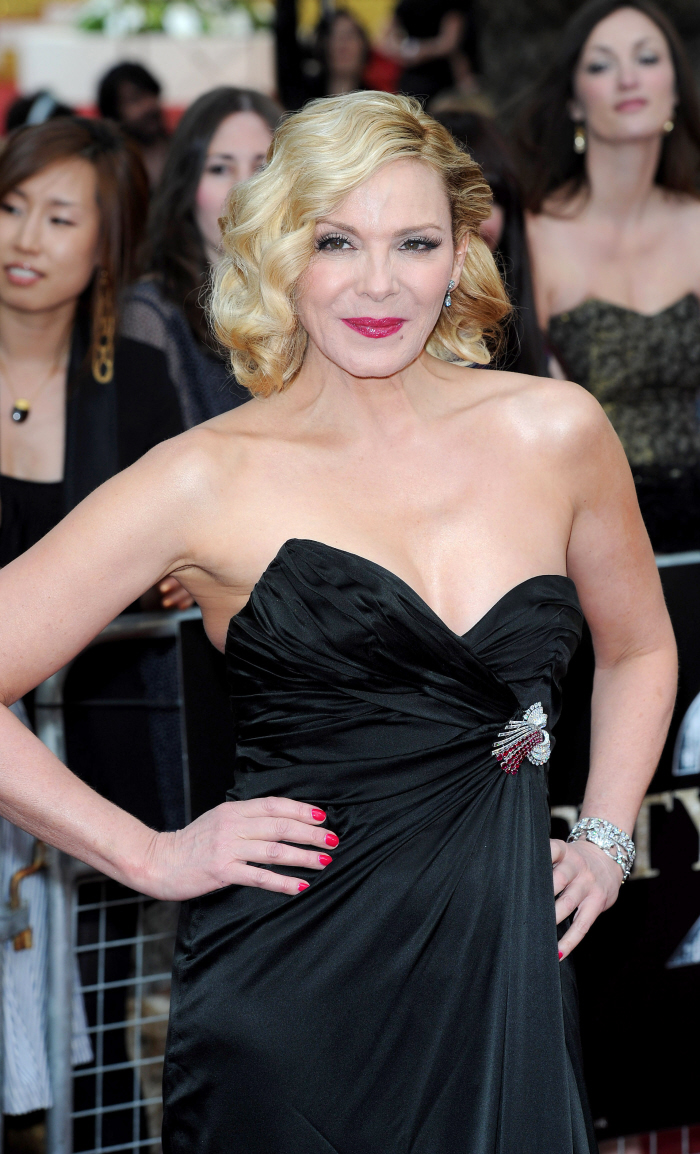 Kristen Davis is prettier when she does the girly-girl stuff, I think. When she does this sparkly Vegas showgirl stuff, it kind of falls flat. But her makeup looks good.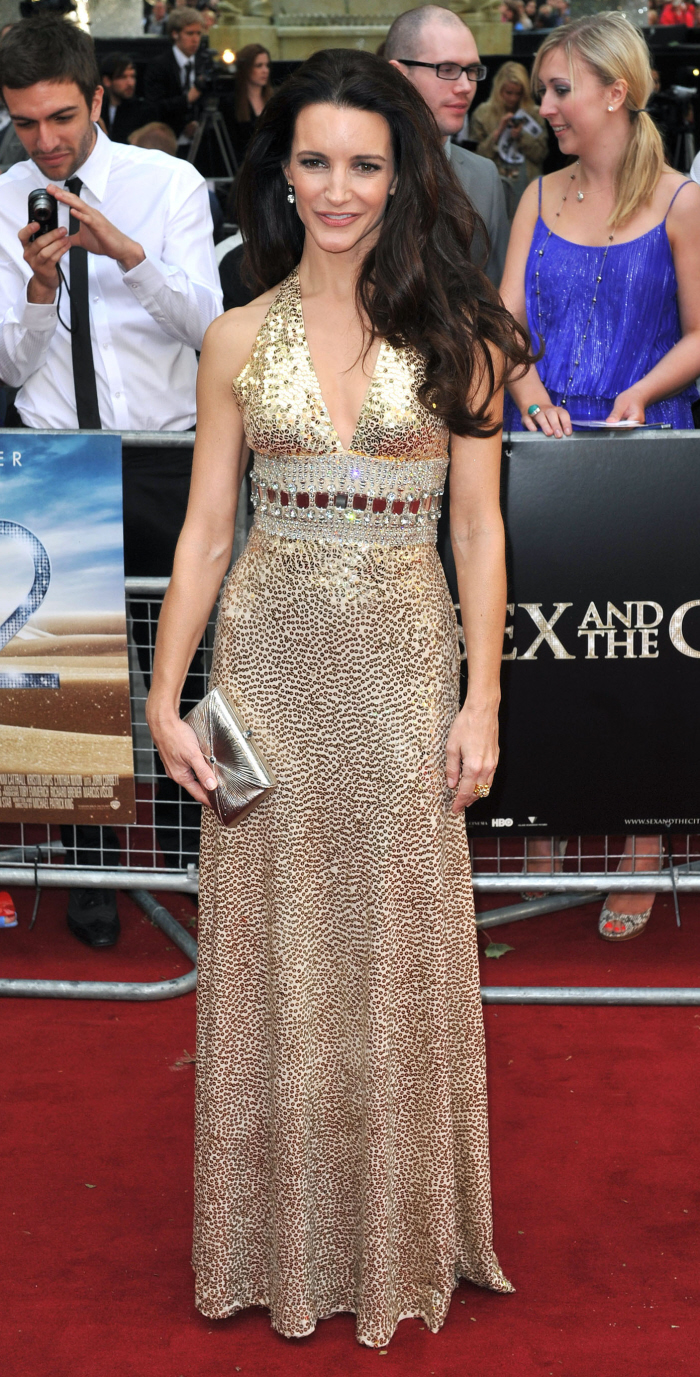 Oh, Sarah Jessica. Puffy mullet dress? Check. Hair and makeup overdone? Check. Boobs out? Check. Strange black arm piece to represent her fallen homeys? Check. What did I forget? Oh, right. Her gigantor headpiece. How… ridiculous. One of the biggest tragedies in the world is that SJP thinks she's pulling this off.
And last, Chris Noth. He looks like he's sleep-walking through these appearances.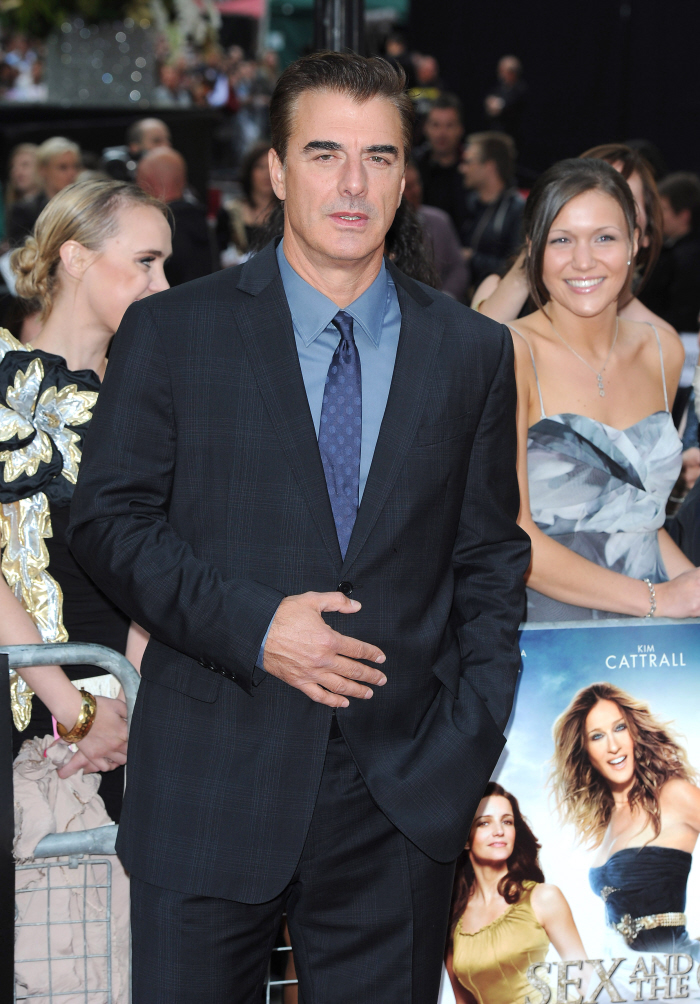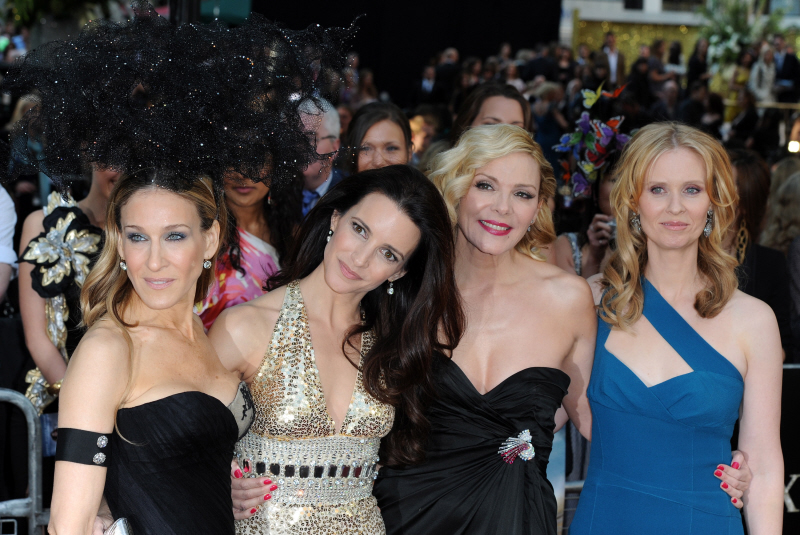 SATC 2 – London premiere on May 27, 2010. Credit: WENN.