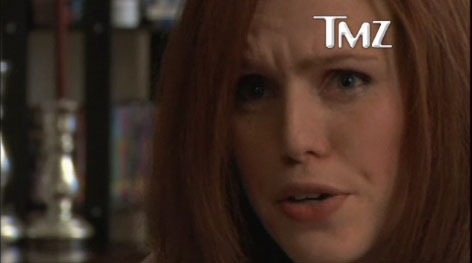 TMZ has a new interview with Shannon Price, Gary Coleman's ex wife and the only person in the home when Gary suffered a massive head wound that was ultimately fatal. The interview is frankly disturbing as Shannon is visibly angry and defiant and doesn't seem at all broken up over Gary's death. We've heard the 911 tape, in which Shannon couldn't deal with the fact that there was all this blood in the house and kept making excuses for why she couldn't help Gary or drive him to the hospital. According to Shannon, she was upstairs when she asked Gary to go downstairs and make her some food. She heard a thud, went downstairs to check on him, and was confronted with all this blood that she couldn't handle. The way she described it to the 911 operator didn't add up to me, because she first claimed she had asked him to make her some food, then added that he just got home. She even changed her wording at one point. She said "I just saw my – I had my husband go make me something downstairs. He just got home, I heard this big bang. I went downstairs, blood everywhere. I don't know if he's ok." It's possible it all happened like that and she was in shock and couldn't remember. It's just that she was so concerned about herself on the tape that it seemed suspicious.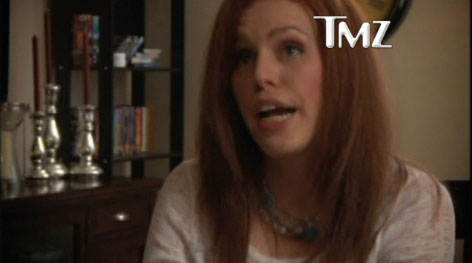 Anyway Shannon tells TMZ on tape that she didn't push Gary. As TMZ points out in their coverage, no one accused Shannon of pushing Gary so it's hard to know how she's coming up with that. She's kind of scary to me, sneering and saying "I was upstairs. He was downstairs. How am I going to push him?… Why would I want to hurt my husband?" There's a real defiance in her tone, and it's possible she's just super pissed off that anyone is accusing her of having a hand in Gary's death. Anger is a natural response to being accused unfairly, but it's weird to me that she's asking why she would want to hurt her husband instead of saying something simple like "I loved Gary, I would never hurt him." I've read that you have to watch out for people who ask another question instead of answering a question directly.
When Shannon described why she decided to take Gary off life support, she was completely matter of fact and very cold about it. She said "the doctors told us that even if they did surgery on [Gary], he would have died, he would have bled to death during the surgery. They said that even if they did take a chunk out of his brain he would not be the same. He would basically be like Mohammed Ali… he would have died sooner or later anyway from that."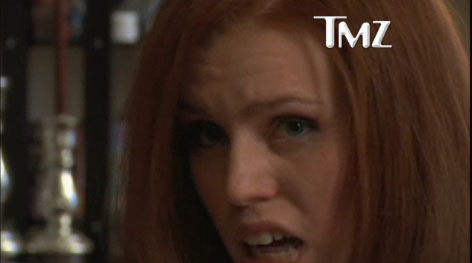 Shannon claims her motivation in speaking out is to defend herself against speculation that she both hurt Gary and took him off life support too early. She explained "He wouldn't have made it anyway, his heart would have just given out. I don't want people to sit there and think I'm a bitch and I didn't care about him… Be in my situation. I mean look what happened with Terri Schiavo. I always think of her case… Gary was gone. His eyes were dilated."
As for why she's grateful to Gary, she explained "He's done a lot for me. He bought me a car, which he chose to do. Which I never asked him for. I thought that was very sweet of him to do that."
The only thing that Shannon can come up with that's nice to say about Gary is that he bought her a car? It doesn't seem like she cared for Gary all that much or is in mourning over his death.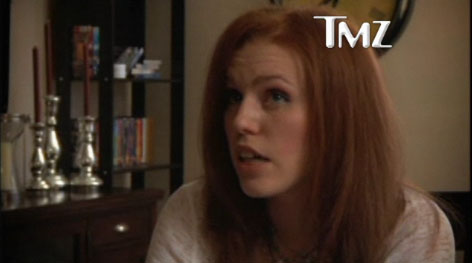 I asked the truth expert at Eyes for Lies to review the video. She told me via e-mail that "[Shannon] gives off indications that she is could be psychopathic — she has no idea what empathy is!! Gary doesn't matter at all. She doesn't miss him, feel bad for him — heck he would have just been a vegetable, if they did surgery. He just wouldn't have been the same! She is one of the coldest people I've ever seen." Here is a link to Eyes' full review of the interview. She calls Shannon, "cold, cunning, and creepy" and adds "she is very off and needs to be looked at with a magnifying glass."