Price's ET interview. Her GMA interview is below
Gary Coleman's ex wife, Shannon Price, couldn't get her story straight in her 911 call about how Gary sustained the head wound that ultimately resulted in his death. Now she can't get her story straight about why she pulled him off of life support after just 24 hours. She gave three different reasons in a taped interview made just a day after his death, saying first that doctors told her surgery was too risky, then that Coleman would be a vegetable after they operated, then that doctors said that Gary's heart was too weak.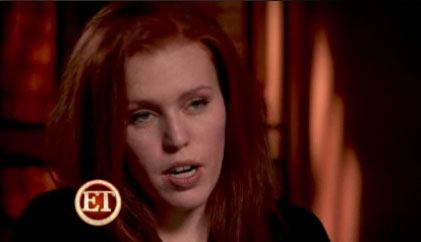 She told TMZ "The doctors told us that even if they did surgery on [Gary], he would have died, he would have bled to death during the surgery. They said that even if they did take a chunk out of his brain he would not be the same. He would basically be like Mohammed Ali… he would have died sooner or later anyway from that… he wouldn't have made it anyway, his heart would have just given out."
Contradicts self again on why she pulled the plug
So which was it? According to a new interview with ET (above) which will air in multiple parts, doctors told her she had to pull life support right away because Gary's heart was going to give out. She said "They were like, 'you need to do this soon,' because they were like 'I don't even think his heart is gonna make it overnight.' They thought his heart would stop overnight." That makes the least sense out of all the excuses she gave. If you pull life support the heart stops working anyway, so there would be no urgency to take him off life support if his heart was going to give out. Either way, the poor guy is dead.
Then on Good Morning America she gave yet another story, saying "The doctors advised me that it was grim… he went into cardiac arrest as well. The doctors said this was the best thing for him." That's not the same story she told ET.
Price also laughably claimed that taking Gary off life support was the hardest decision she'd ever made and that she didn't want to do it so soon. So why did she, then? Because his heart was going to give out, or because it already did?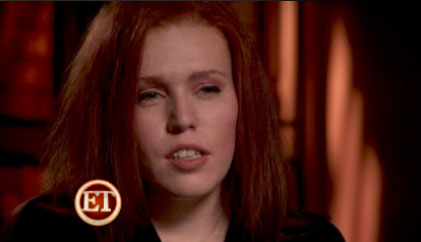 Claims to have a new will from Gary
On ET she claimed to have another will from Gary and added that "he wanted me to have everything." Price contradicted herself when she was asked if Gary had any assets. She said he wasn't broke but that they did have financial problems. Late last week, a will from 1997 1999 emerged that was held by Gary's former business manager. Unfortunately Radar Online reports that there is yet another will that was just unearthed that was drawn up in 2007, which may support Shannon's version. Shannon and Gary were married in August, 2007. They were divorced in 2008, but Shannon told both ET and GMA that they considered that a mistake and were about to renew their vows.
Changes her story on whether Gary wanted a funeral
In an earlier interview with TMZ, Shannon asked fans to help chip in to pay for his funeral, which she said she couldn't afford. A funeral was originally planned in Utah, where Shannon and Gary were living, for last Saturday. It was canceled in light of a legal challenge from Gary's estranged parents that was ultimately dropped.
On ET Shannon completely changed her story. She claimed that Gary wanted to be cremated and added "Gary didn't want a funeral, he didn't want a viewing, he didn't want people to see him that way. Gary's my best interest right now [sic] so I'm going to do what he wants."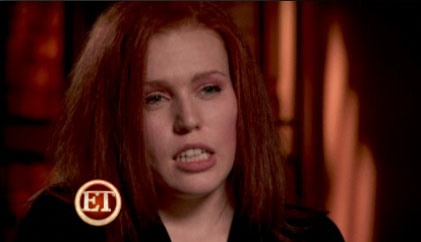 Gary's death photos have been sold by Shannon
If Gary didn't want to be seen that way, then why is this bitch selling photos of his dead body to the press? TMZ reports that Shannon has already brokered a deal with a major outlet for the photos, for which she was allegedly asking at least five figures.
Arrives at Good Morning America interview in a wheelchair
Price was also on Good Morning America defending herself. She arrived at her pre-taped GMA interview in a wheelchair and tried to play the sympathy card by claiming she could "barely get around." At one point she stopped the interview, saying she was afraid she was going to have a seizure. She used this same flimsy excuse during the 911 call for not dealing with the blood. She still dealt with the blood, though, and described Gary's head wound to the operator, as Eyes for Lies pointed out.
Lies about being with Gary during the 911 call
Price claimed on GMA that she was with Gary "the whole time" while she was on the phone with 911. That's not true at all, because she left the room and had to be asked to return to Gary.
On contacting Gary's parents
"My brother called them, and talked to the mother and was like 'if you have any questions, let me know.' And she really didn't say anything."
Maybe Gary's mother didn't say anything because she had just been informed that her 42 year-old son was dead and she was still in shock from it.
It's hard to document all the ways that Shannon Price is contradicting herself, and sh*tting on Gary's memory. It's clear that Gary's death is probably the best thing that's happened to her in some time, and that she may even have been waiting anxiously for it. Whether or not she helped hasten it we may never know, but she surely is capitalizing on it. Price may be making money with this interviews but she's not doing her public image any favors. She comes across as one mean, cold bitch.