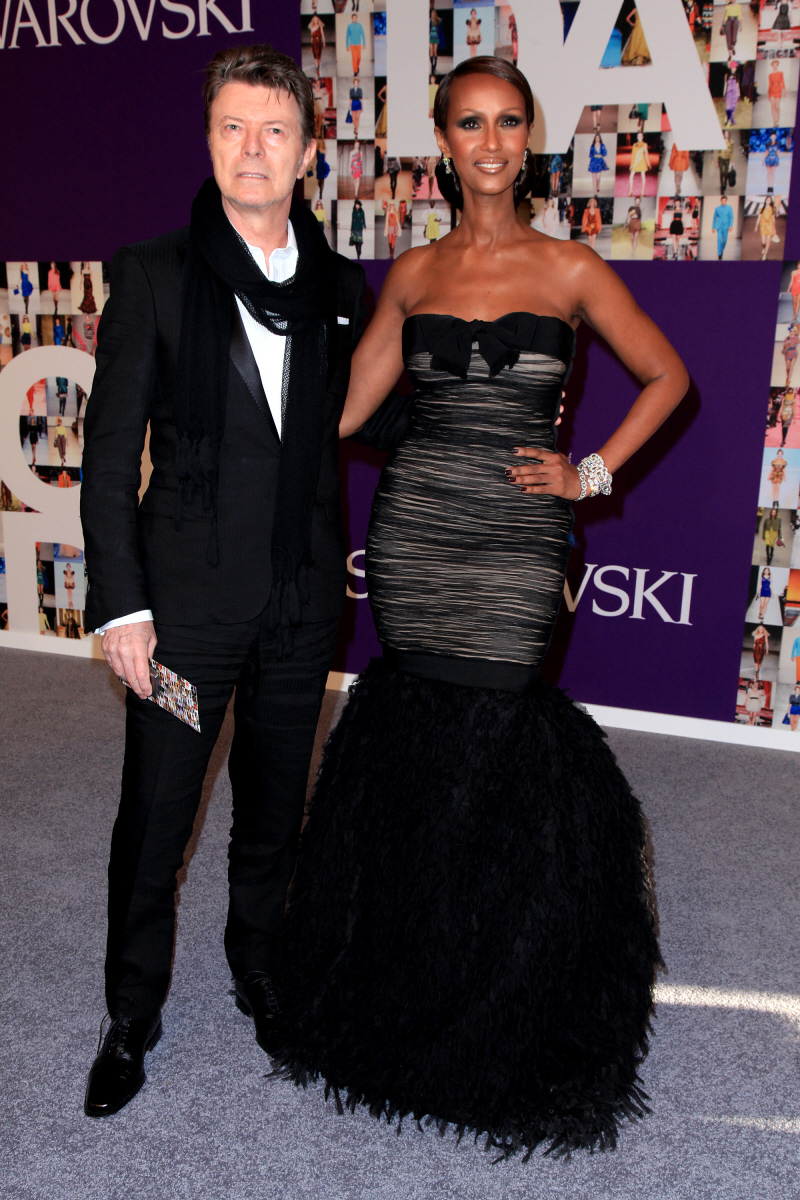 Oh, I had forgotten that last night was the big CFDA (Council of Fashion Designers of America) gala. This is like Christmas morning! Generally, the CFDA event is like the cream of the crop of New York fashion events, although there's not as much of a wide-ranging fashion buffet as, say, the Met Gala. Last night the awards went to people like Marc Jacobs, Michael Kors, Jason Wu, and Iman (who won the Fashion Icon award). Iman brought her husband David Bowie, and Iman wore Giambattista Valli. It's a flattering dress, but it's kind of boring. Thank God she jazzed it up with the ultimate accessory, Bowie. Iman accepted her award from Isabella Rossellini! Anyway, other attendees included Sarah Jessica Parker, Rachel Weisz, Jessica Biel, Dakota Fanning and Gwyneth Paltrow. Let's get on with the fashion!
Gwyneth wore Michael Kors (Kors won the lifetime achievement). I like the dress a lot, but I'm not sure Gwyneth was the right girl to wear it? From some angles, it makes her look boxy.
Sarah Jessica Parker wore McQueen, an she was the one to give the speech honoring Alexander McQueen in a CFDA special tribute. I think SJP looks really pretty here.
Jessica Biel wore Diane Von Furstenberg. SJP could have pulled this off, but Biel can't. She looks wooden and uncomfortable. Yellow isn't really her color either.
Rachel Weisz wore Jason Wu (Wu won the Swarovski award for his collection). Cute dress, nice fabric, but Rachel's styling is crap.
Dakota wore Marchesa. It's cute and sweet, I guess. If it was full-length, it would be a wedding dress. But I guess it's lovely for a teenager.
The Olsens are wearing sacks, of course. The other girl is model Sasha Pivovarova.
Is it just me, or has Brooke Shields all of a sudden started looking very matronly? It seems like in every photo I see of her lately, she's heading into Brooke Astor territory.
I don't know who designed Alexis Bledel's dress, but it's gorgeous. Oh, I think it's Behnaz Sarafpour. I love the cut. So pretty.
I might be wrong, but I think Maggie Grace is wearing Michael Kors. It's a cute dress, but I didn't recognize her.
Alexa Chung wore Marc Jacobs (Jacobs won designer of the year). Why is this woman considered fashionable and/or attractive again?
There were other people at the show, but most of them were just models wearing boring clothes. I'll leave you with my favorite model, Doutzen Kroes, looking fab: