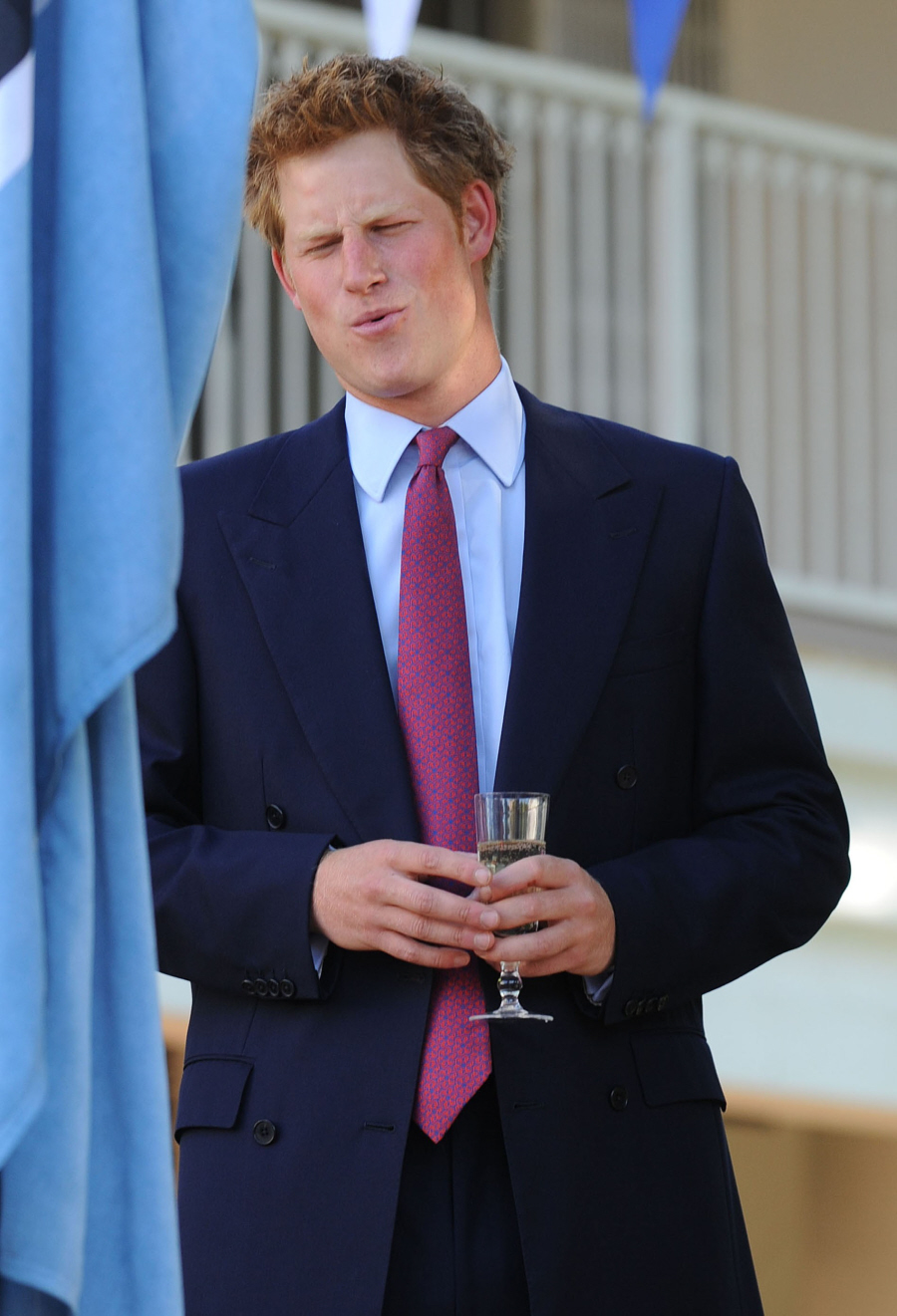 These are some new photos of Prince Harry looking dashing in Botswana on Monday. According to The Telegraph, he was there because he was there to do something with his charity, Sentebale in Lesotho, and to help the British High Commission celebrate the Queen's birthday. These photos are from the birthday celebration, which, honestly, looks rather meager. Like, a bottle of champagne and a cake or something. Harry enjoyed the champagne, though. And he gave a speech about how he prefers Africa to spending time with his family. Ha.
With a girlfriend from Zimbabwe and his own charity in Lesotho, Prince Harry spends as much of his Army leave in southern Africa as he does visiting his family – a fact which has not escaped his father's attention, he has admitted.

The Prince, who has spent the past month backpacking through some of the area's national parks, joked about the Prince of Wales's "worries" about his youngest son's love affair with Africa as he addressed guests at a reception in Botswana.

Prince Harry and his brother Prince William will spend this week on their first joint official foreign tour, visiting charity projects in Botswana, Lesotho and South Africa before watching England's crucial World Cup match against Algeria on Friday.

At a reception to mark the Queen's official birthday, held at the residence of the British High Commissioner to Botswana in Gaborone, Prince Harry said: "Botswana is a country very close to my heart. The fact that I spend more time here than at home worries my father a lot!"

He also poked fun at his brother, who arrives in Botswana tomorrow, saying: "My brother William arrives here tomorrow – unfortunately! This will be the first overseas tour that we've been on together. It's no accident that we so wanted to be here in Botswana in this beautiful country."

Botswana's trade minister, Dorcas Makgatho-Malesu, pulled the Prince's leg about his passion for trekking through some of Botswana's more remote parkland, saying: "I was wondering when he would come into town, because we often hear that he is somewhere in the bush, so today certainly is a good day for us."

The princes' busy schedule for the week includes visits to the Tusk Trust wildlife charity in Botswana, of which Prince William is patron, and to projects in Lesotho run by Sentebale, the charity Prince Harry helped found to educate and support children in one of southern Africa's poorest countries.

On Saturday the princes will join the England footballer David Beckham at a reception for officials of soccer's world governing body, FIFA, to promote England's bid to host the 2018 World Cup.

Prince Harry, who is understood to have spent part of his backpacking holiday with his girlfriend, Chelsy Davy, has funded the cost of his stay himself, while Prince William's travel costs are being largely funded by the Football Association, of which he is president.
[From The Telegraph]
Did anyone else feel the need to cross their legs with the quote "because we often hear that he is somewhere in the bush"? SOMEWHERE?!? How about just "in the bush" or "getting ready to enter the bush roughly" or "treating the bush with love" or "making sure the bush knows who's boss"? I get it, I really do. Prince Harry just prefers to spend all of his time in (his girlfriend's) African bush rather than spend any time with his Dullsville family. Chelsy is a lucky bitch.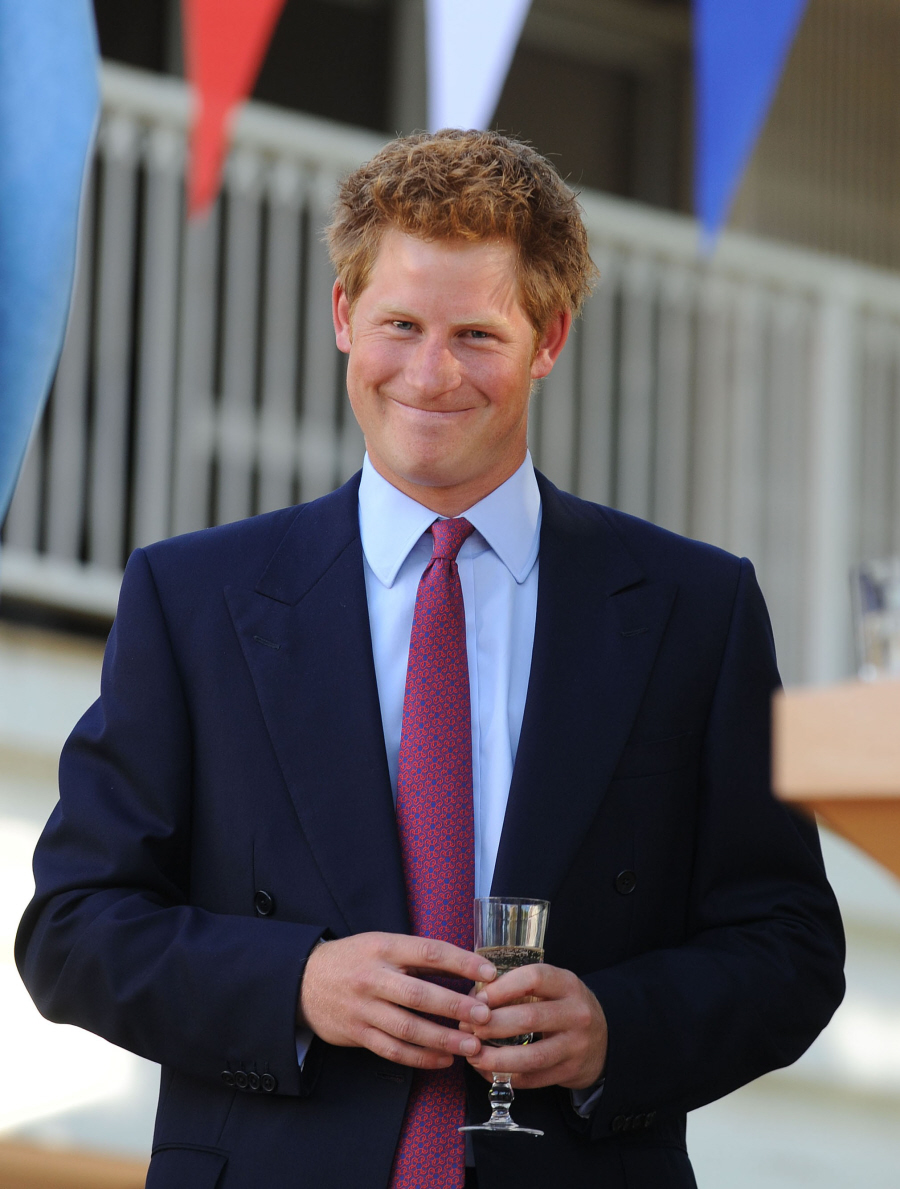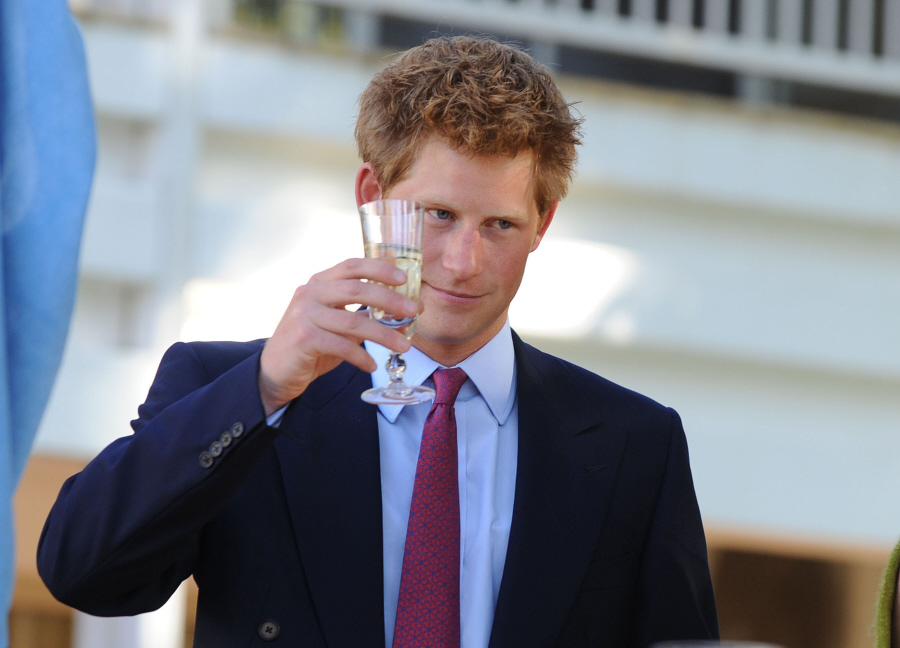 Prince Harry, out of the bush in Botswana on June 14, 2010, credit: Bauer-Griffin.