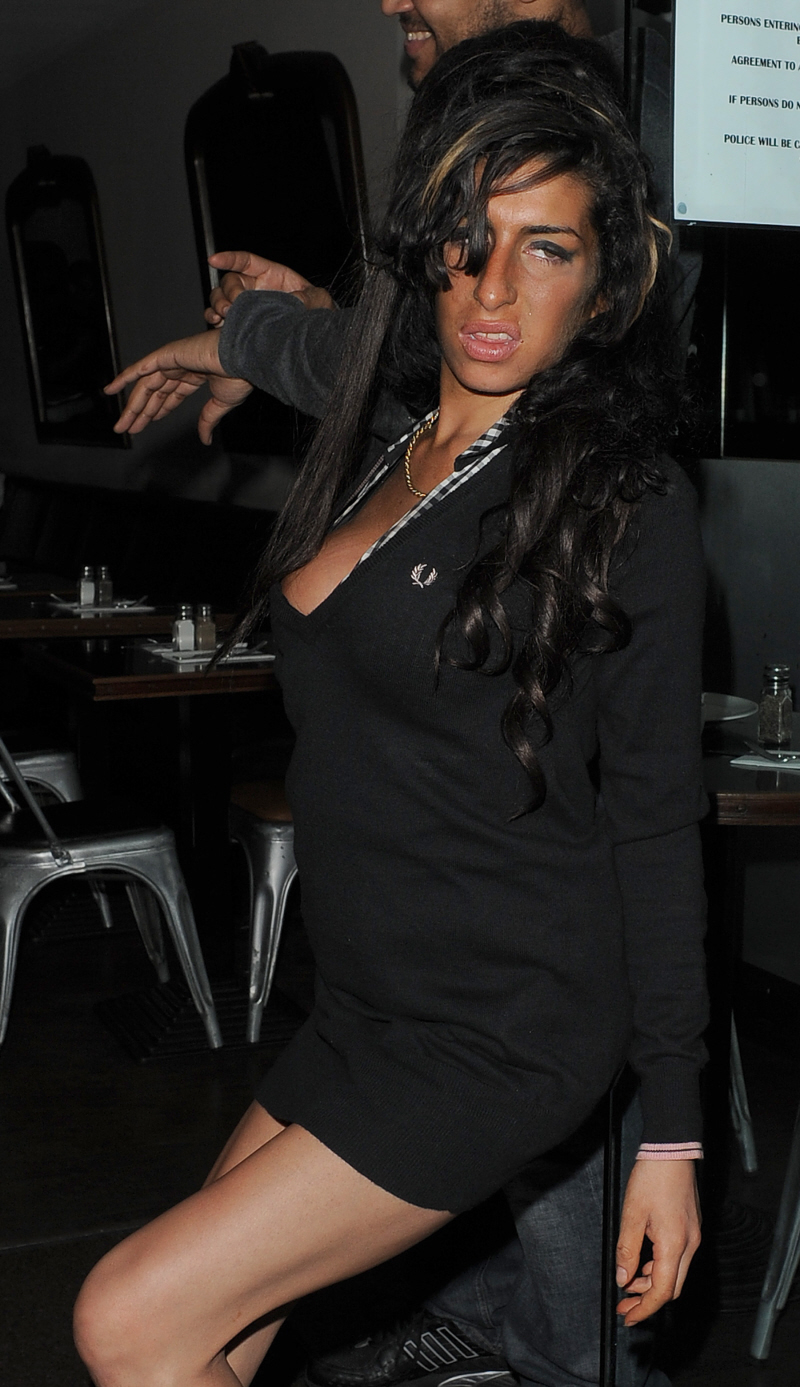 Did you know that rehabilitation facilities offer weekend deals? As in, stay for a weekend and dry out, because we know you like your Jack Daniels first thing Monday morning. I knew that if you went into rehab willingly, you could check out anytime you want (much like the Hotel California), but unless you stay for a significant period of time and actually do the work of getting sober, staying in rehab for a weekend is like going to a spa where bringing your own liquor is "frowned upon." If you couldn't tell, Amy Winehouse pulled the old "I'm checking into rehab… for a weekend" deal. Apparently, Amy wanted to dry out "in an effort to keep her man". Not Blake, mind you – her new man, the one with the girlfriend.
AMY WINEHOUSE has spent the weekend drying out – in an effort to keep her man.

The singer had a skinful last week and was admitted to her favourite hospital, The London Clinic, on Friday.

She spends more time there than anywhere else.

Her new fella, film producer REG TRAVISS, isn't too happy about her boozing. A source said: "When she's not on the bottle they get on brilliantly. But Reg has told her to quit the booze, otherwise he'll be off, and she hit it hard last week.

"She wants to keep him so has decided to make a huge effort to stay sober."
[From The Sun]
Yes, for Winehouse, a "huge effort" entails staying in rehab for a weekend. God knows how much she had to drink before she checked herself in – you could spend a full two days sleeping it off, you know? Still, it's good to give the old liver a two day rest. That way when she started drinking again on Monday, she got drunk a lot faster. Saving time and money, our Winehouse.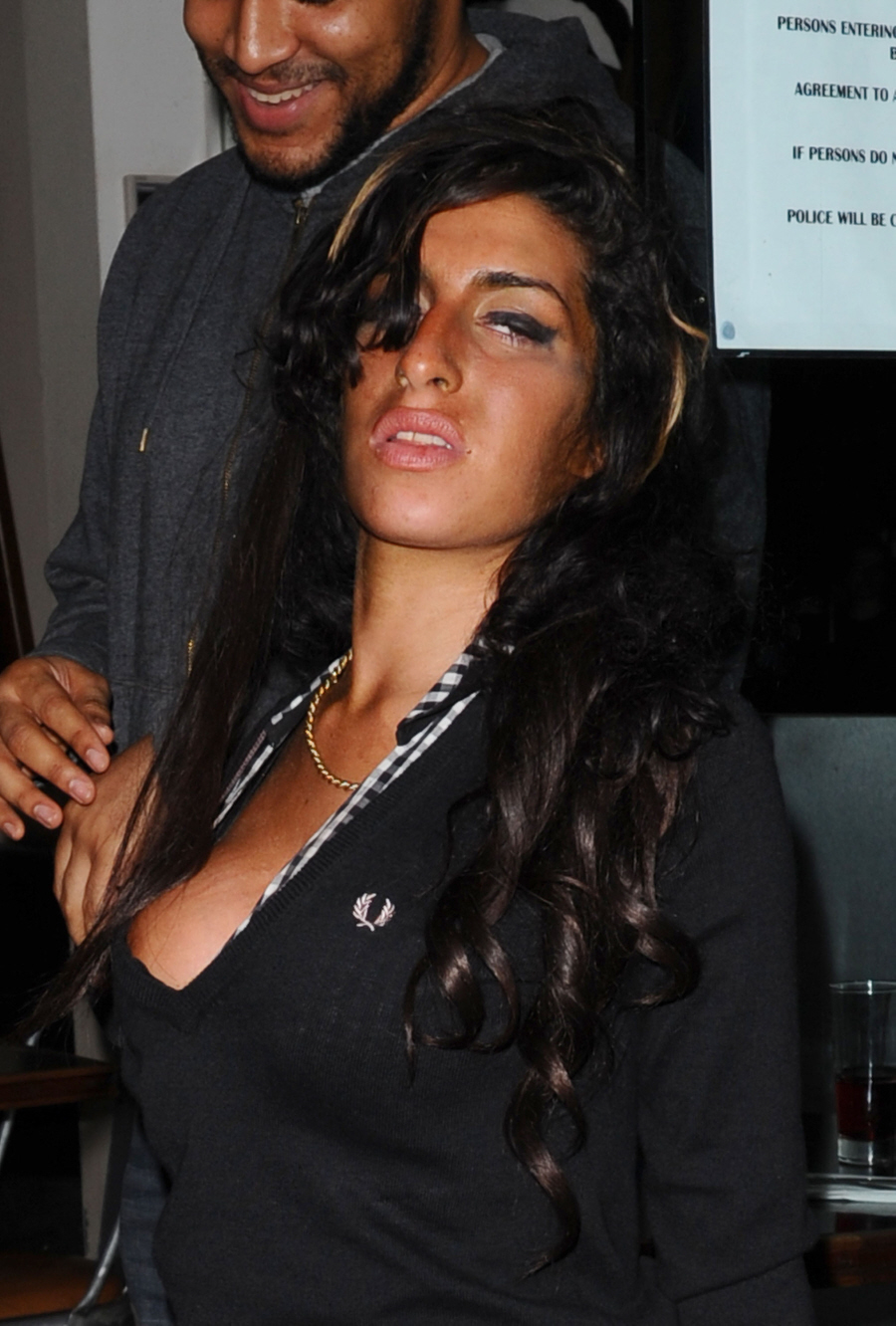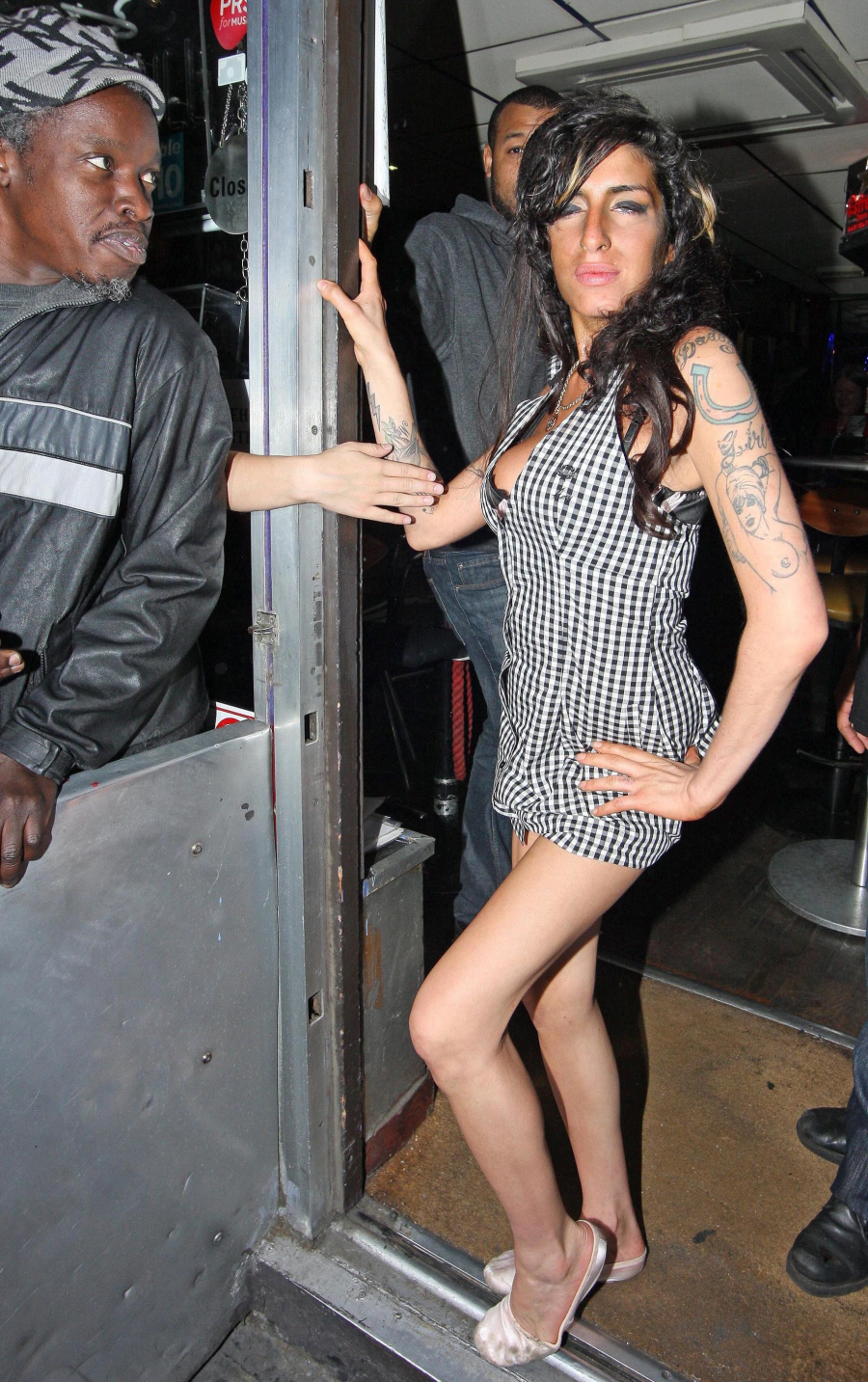 Amy Winehouse on June 3, 2010. Credit: WENN.