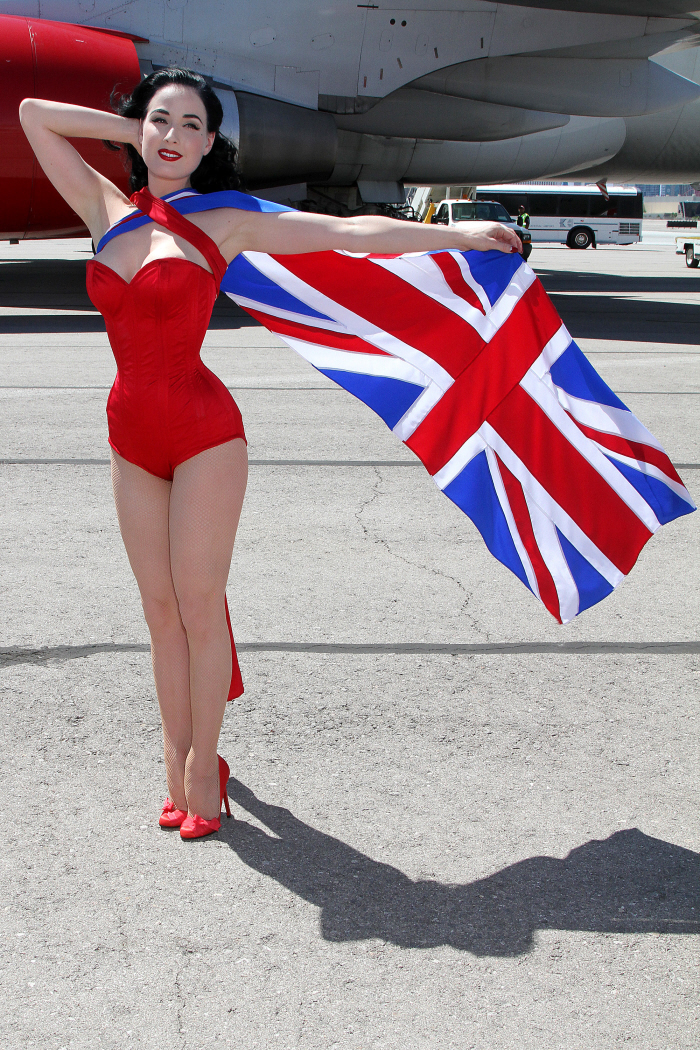 Do you know how much I love Dita von Teese? I kind of want her life, minus the years she spent with Marilyn Manson. Still, she walked away from him pretty fast, so she's not totally dumb. I want her to work with the History Channel on a show about the history of burlesque. I want her narrating PBS's Frontline. I want to see more pretty pictures of her with her aristocrat boyfriend. Anyway, these are photos of Dita and Richard Branson at the celebration of Virgin's ten years of flights from London direct to Las Vegas. One of the planes has Dita's image on it. You too can fly Air Dita.
DITA Von Teese's superhero alter-ego came as a massive surprise to us. We knew that Dita Von Teese was in a class of her own when it came to burlesque and thought she deserved a medal – or at least, a sandwich, for having a waist that tiny – but we never expected her talents would stretch this far.

So when these shots of the uber-glam beauty landed on our desks, we gasped in delight – as it seems not only is she a closet superhero, but she's flying the flag for us Brits too.

We're loving her modern-day Superwoman get-up as a ravishing showgirl – what a sexpot – but we can't imagine those red stilettos come in handy when she's making a swift landing or fighting crime.

The way she's wrapped a Union Jack flag around herself is pretty impressive too – that's one way to get a flattering criss-cross neckline.

But then, as we were flicking through the pictures, we noticed Sir Richard Branson hovering in the background. And then we saw the gigantic airbus and realised our dreams have not come true – Dita is no superhero. Sob.

She has however been immortalised as a flying lady on the side of one of his Virgin Atlantic planes, to commemorate the airline flying non-stop from London to Las Vegas for 10 years.

Which we guess, is pretty super in itself – although we thought Dita would have given Batman a run for his money.
[From OK UK]
I wonder how much Dita got paid for this gig. I bet it was a lot. She's up for a good time, sure, but you can see how Branson is man-handling her. My guess is that this extraordinary appearance set him back something in the mid-six-figures. I also wonder which came first – the bustier or the painted image of Dita on the plane?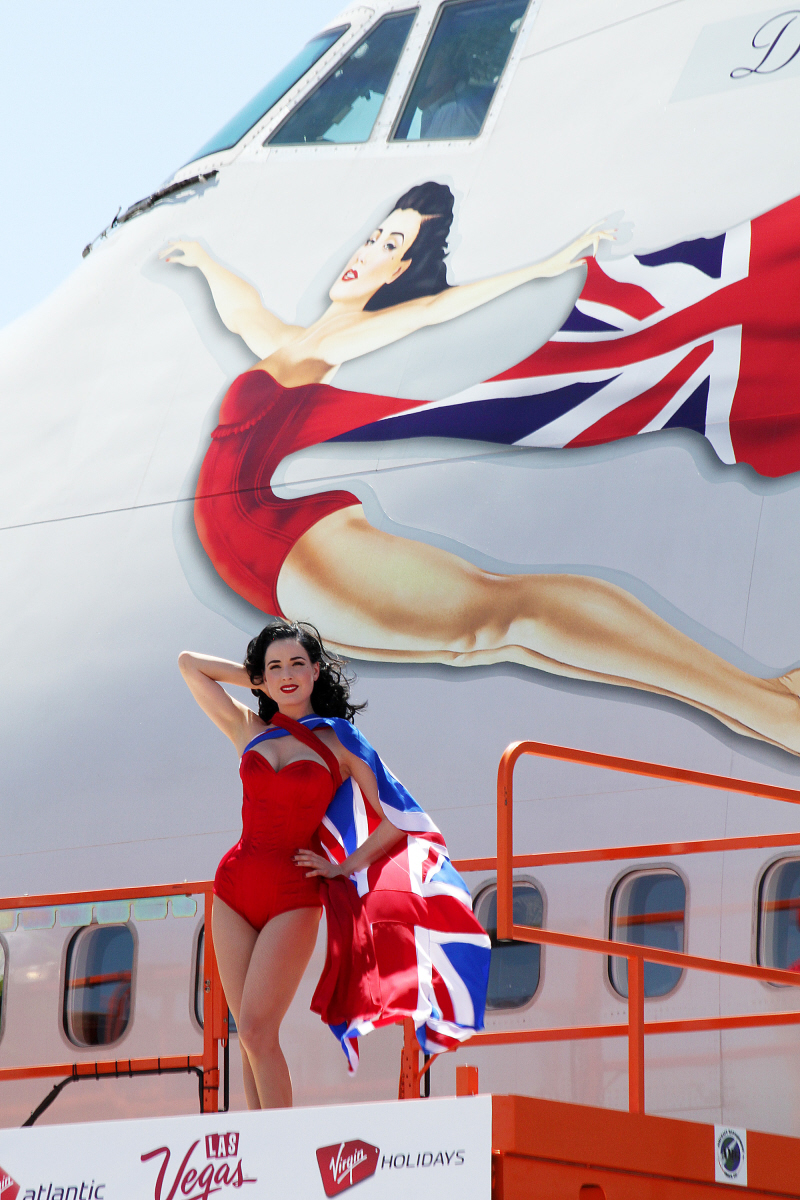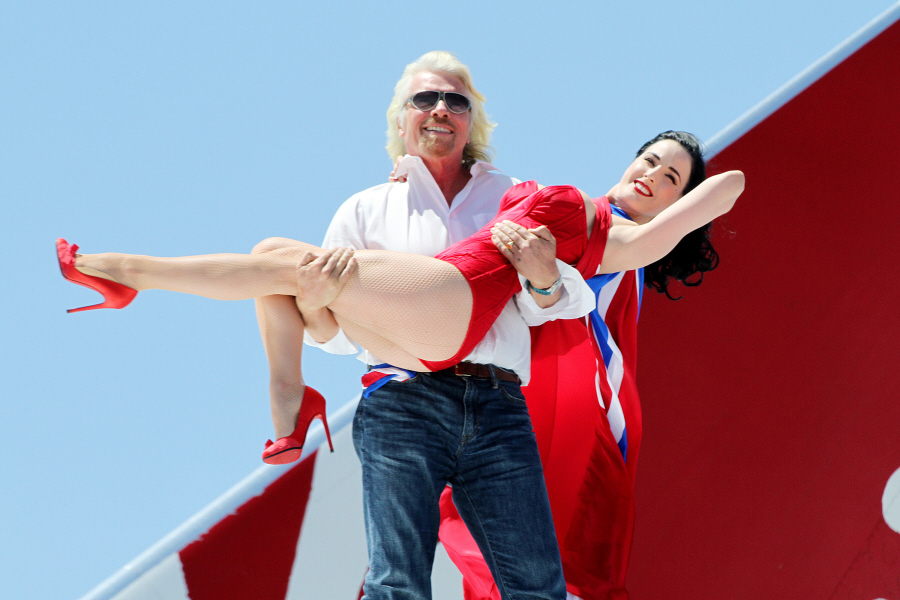 Dita and Branson on June 15, 2010. Credit: WENN.