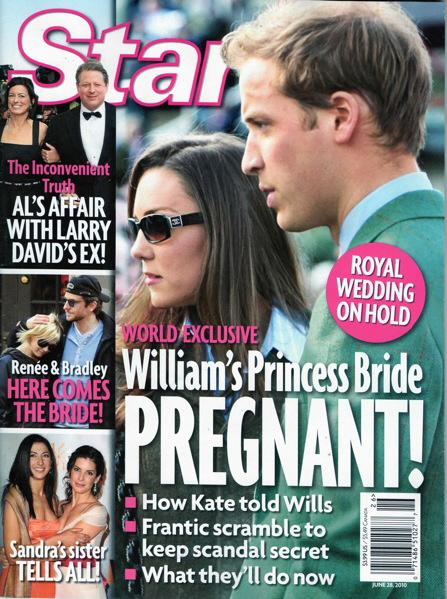 Silly Kate! If she's playing the pregnancy card, that's a dumb move. Of course, a "Clarence House spokesperson" is already tamping down Star Magazine's new cover story. Personally, I doubt Kate is pulling the "I'm pregnant, so NOW you have to marry me, bitch" card. She's a clever girl, and God knows, historically the royal family doesn't seem to care about shotgun weddings or random illegitimate children. If Kate got knocked up, I think she would know she was on her own, and Kate seems like a smart girl. She's got the patience of a saint, and she's put too much time into this deal to make some dumb beginner's move. Still… the speed with which Prince Charles' spokesperson answered a random tabloid report surprises me. Hm…
Prince William and Kate Middleton are not expecting a baby, despite a tabloid cover's claims.

"This is a load of rubbish," a Clarence House spokesperson tells UsMagazine.com of Star's report that the royal family is in a "frantic scramble to keep [the] scandal secret."

Added the spokesperson, who was not approached for comment before the story was published, "Not at all true."

On Monday, William, 28, departed the UK for South Africa to take in a few World Cup games and attend meetings in Botswana for the elephant-protection focused Tusk Conservation Charity with his brother, Prince Harry. Middleton, 28, is not expected to join him in Africa.
[From Us Weekly]
Yes, it doesn't look like Kate is going to make it to South Africa. She's a beck and call girl, and her prince wasn't interested in having her at the World Cup, so she just has to suck it up. Incidentally, as I mentioned in yesterday's post about the princes, the royal photographer did an interview with Good Morning America and claimed: "William said to me recently, 'I hope you're not going to retire.' And I said, 'I'm not going to retire until I take your wedding photo.' And he said, 'Well, that might be a little while to wait then.'" William isn't interested in getting married now or anytime in the near future. Kate is going to have to wait another, like, three years. Just my guess.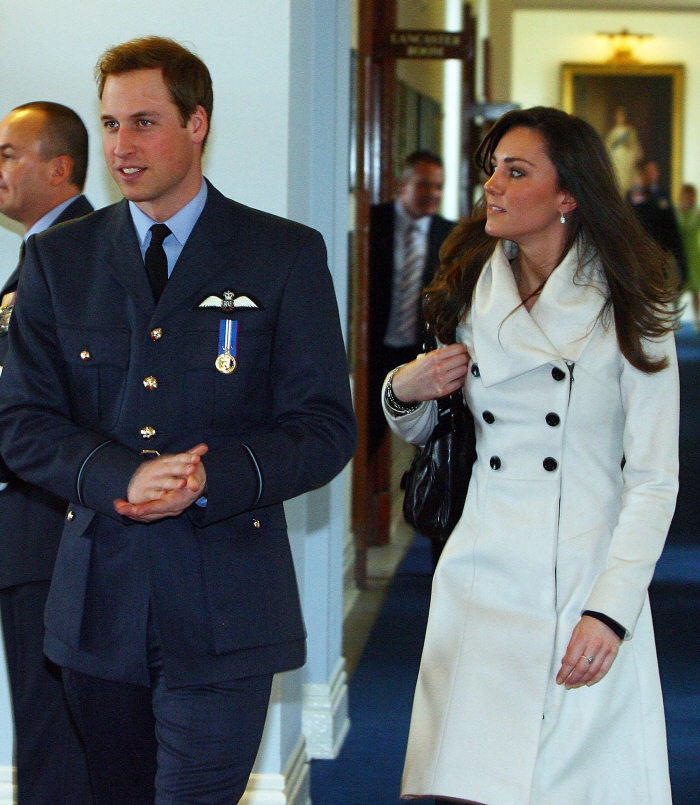 Star Magazine cover courtesy of CoverAwards. Additional pics of Kate and William from April 11, 2008 & October 4, 2007. Credit: WENN.

http://coverawards.com/