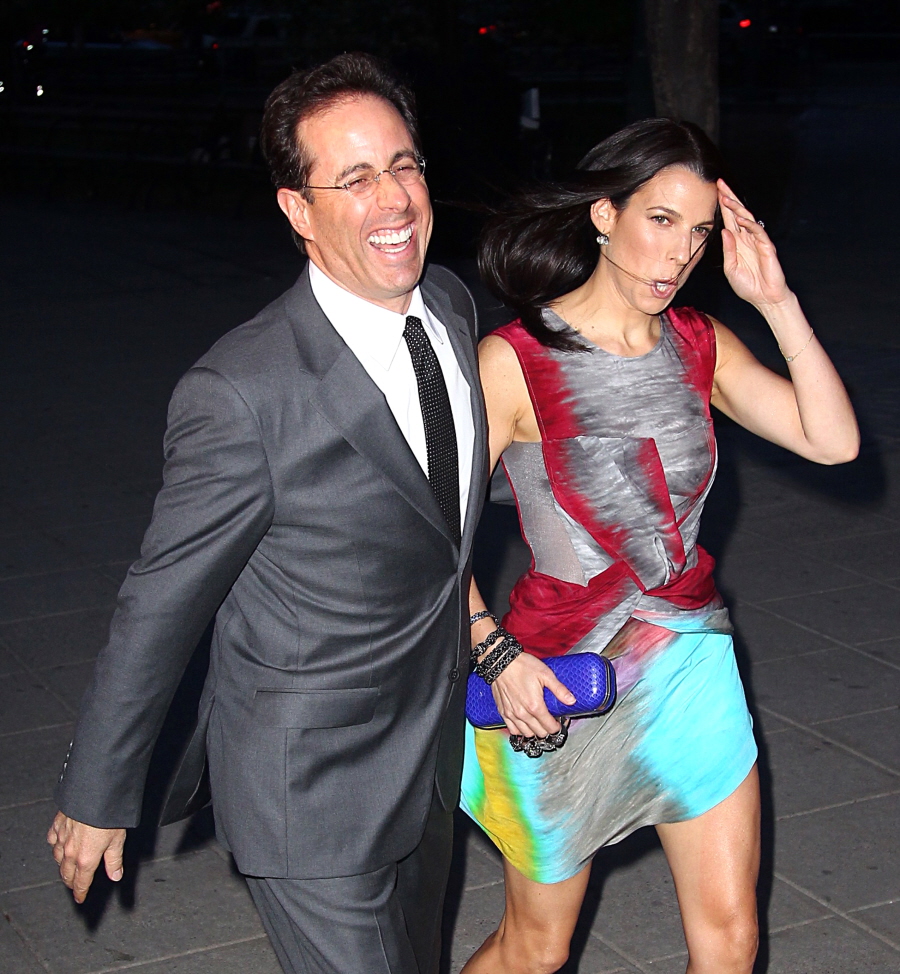 For two weekends in a row, Lady Gaga went to a baseball game in New York and made an ass out of herself. The first time, she allegedly showed up drunk at Shea Stadium, then proceeded to get even more bombed as people started coming up to her and talking to her. Security was concerned, so they moved her to a private box – which happened to be owned by Jerry Seinfeld. Then last weekend, Gaga arrived again, in her bra and panties and got bombed again in a private box, then broke into the locker room and began feeling up her Gaga tittays. She was very nearly banned – but I don't think she was in the end. Anyway, somebody decided to get Jerry Seinfeld's take on the situation – and let's just say he's not a fan.
Twelve days after Lady Gaga wound up in his box at Shea Stadium during a Mets game, Jerry Seinfeld has called her "a jerk" and then some. Joking or no? Read and decide.

"This woman is a jerk. I hate her," Seinfeld said during a WFAN radio interview on Monday, perhaps . "I can't believe they put her in my box, which I paid for."

Gaga, dressed in bra and swilling beer, was moved from her front row seat to Seinfeld's empty box (without his knowledge) after flipping off photographers.

"You give people the finger and you get upgraded? Is that the world we're living in now?" he said.

Seinfeld first said when asked about the June 10th incident, reports the NY Post, "I wish her the best.. you take one 'A' off of that and you've got gag."

"I don't know what these young people think or how they promote their careers," Seinfeld said. "I'm older, I'm 56. I look at Lady Gaga the way Keith Hernandez watches these kids when they pull the pocket out, they wear the inside-out pocket. … Do you think he understands that? He can't understand that. That's a new game, that's kids."

He added, "I'm not one of these all-publicity-is-good people. People talk about you need exposure — you could die of exposure."

The Mets game in question was eight days before the Yankees episode that landed her on the cover of Sunday's New York Post.
[From HuffPo]
On one side, I get Seinfeld's point – after all, it was his box, he paid for it, and even though he wasn't using it doesn't mean he wants Gaga's germs in there. And Gaga was acting like an a–hole, which Jerry and everyone else has the right to call her out on. On the other side, when Jerry Seinfeld talks like this, he sounds like a f-cking has-been. And he's not really – he's just so f-cking rich, he doesn't have to do anything he doesn't want to do. He's disconnected, he's crotchety, and there's also a dash of hypocrisy in the mix. He's giving a lecture on the art of publicity and how the game has changed, when all he had to do to help out his plagiarist wife was buy Oprah a hundred pair of shoes and suddenly Jessica Seinfeld is the most unique writer in the world to middle America. So, Jessica Seinfeld gets to f-ck and buy her way to literary stardom, while Gaga is dismissed for working her way up from the bottom on talent, ingenuity and an other-worldly gift for PR stunts? Bullsh-t.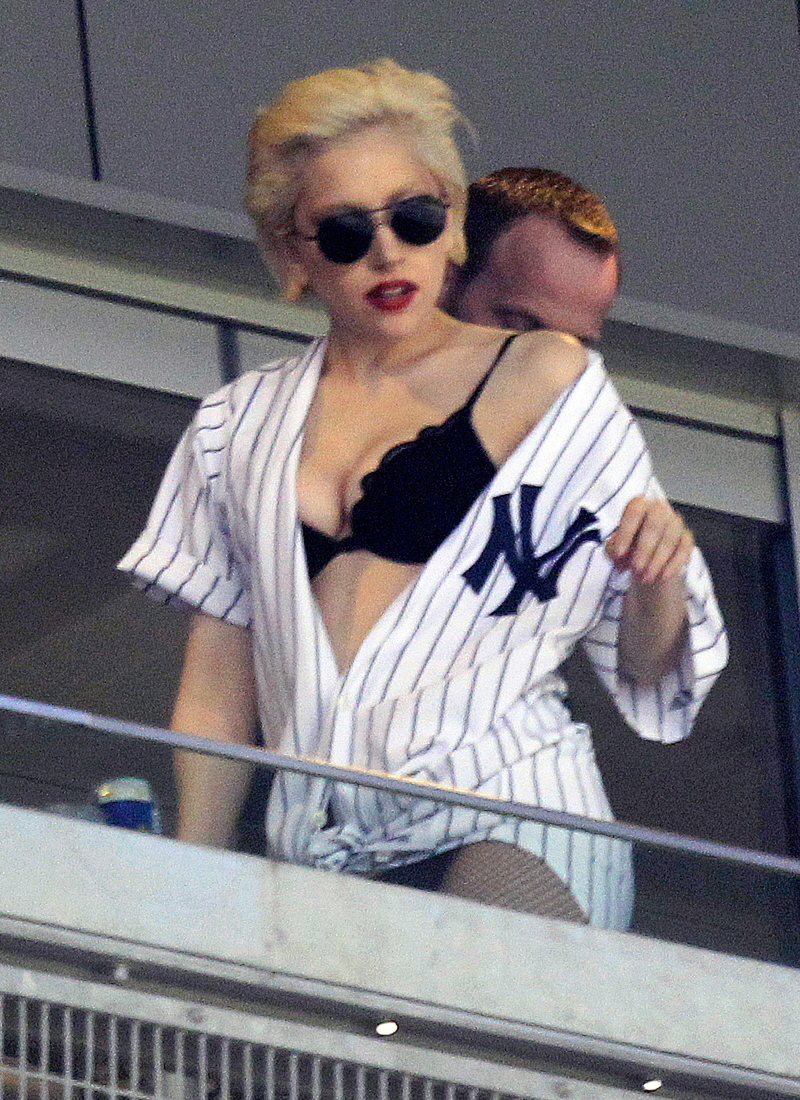 Lady Gaga on June 18, 2010. Credit: Fame. Header: Seinfeld on April 20, 2010. Credit: Fame.