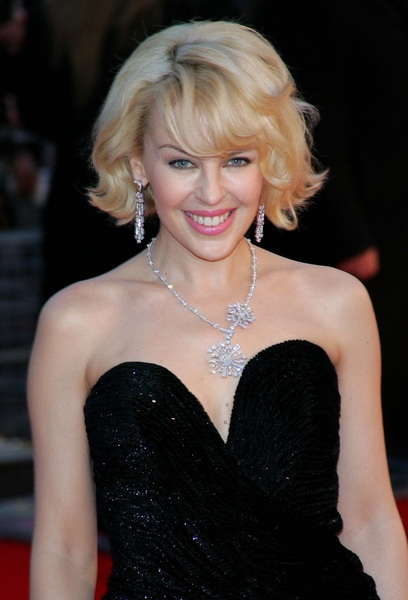 Kylie Minogue has been out talking about her breast cancer, and two things about it have really struck true with me. First, is that she has not been given the all clear from doctors yet, that she still has to have regular checks.
"It's not over," quotes the Sunday Mirror, "I still go for regular check-ups. The 'voyage' doesn't end suddenly. That's why it's so difficult to talk about it."

However, despite admitting some of her management team feared her decision to announce her condition in May 2005 could harm her career, Kylie says she's sure she made the right decision in going public.

"It's wonderful to know that in talking about it, I'm perhaps helping women, families and also some men with breast cancer," she explains.
Secondly, that she was misdiagnosed initially and told everything was fine, and she only discovered the tumor on a second investigation.
"Listen, this is an opportunity for me to say something that I have not said before," a nervous Minogue said.

"I was misdiagnosed initially.

"So my message to all of you and everyone at home is, because someone is in a white coat and using big medical instruments doesn't necessarily mean they are right."

Minogue did not give the date of the misdiagnosis, how long she went before the second check or if the misdiagnosis occurred in Australia or Britain.

But, she said the misdiagnosis happened before she embarked on her Showgirl concert tour.
This is so important, to not feel intimidated when you go to see your doctor. If you feel something is wrong with your body, then something probably is. There is no need to feel embarrassed by getting a second opinion, or coming back for further tests. If your doctor makes you feel stupid, tell him he's not doing his job properly by making you feel that way and get a new doctor.
Kylie also took the time to point out that getting married and having babies would be marvelous, but that she doesn't "absolutely have to have children to make my life complete".
Kylie is currently promoting her new album, titled X. She turns 40 in May.
Kylie Minogue is shown at The Brit Awards on 2/20/08, thanks to PRPhotos.