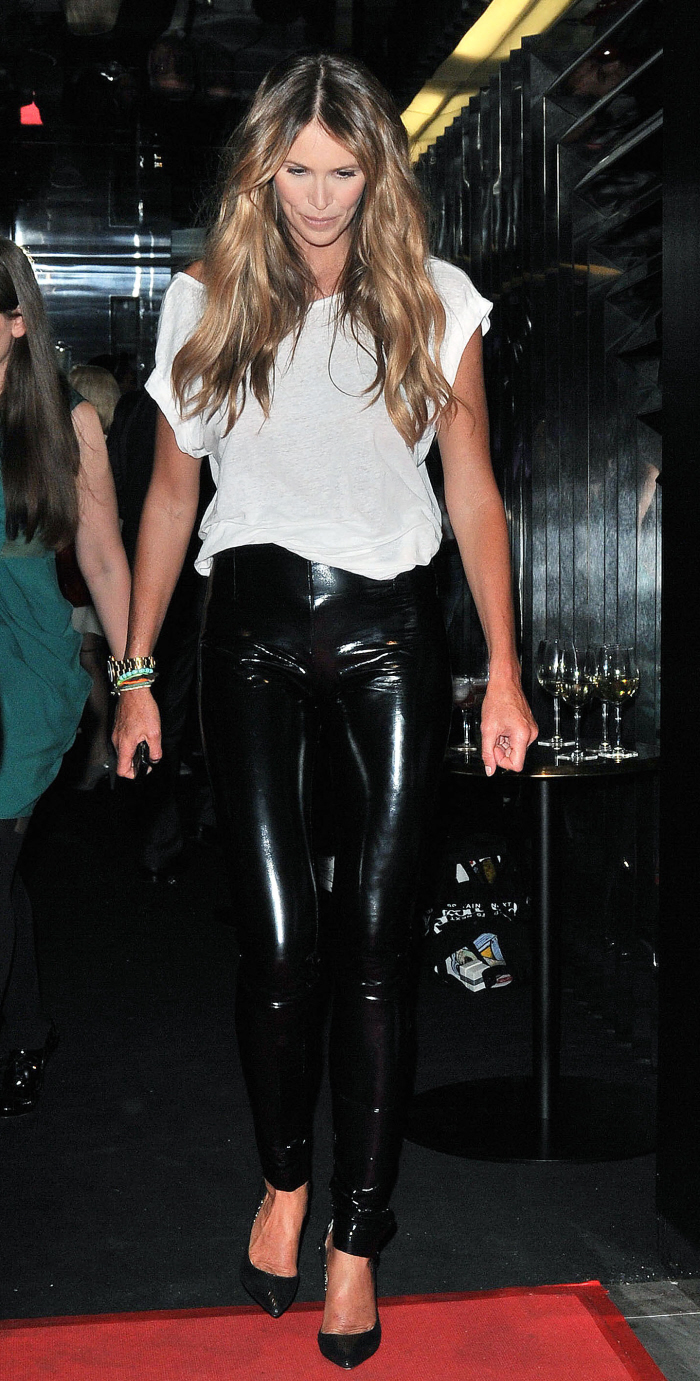 I've been saying this a lot, but in my defense, whenever I see a woman in really super-tight leather or rubber or pleather, my immediate reaction is "yeast infection". Wear fabric that breathes, ladies. So once I got past my gut "yeasty" reaction, I started to wonder how Elle Macpherson can even breath in these pants. This is how Elle showed up for the launch party of Britain's Next Top Model in London yesterday. The pants are pretty kick-ass, I have to admit. And they are rubber – or "PVC" if you want. No animal was skinned, unless there is some shiny, rubbery animal out there missing his skin. And you know Elle squeaked when she walked.
Here's a question though – I'll grant her that she looks great in these pants head on, but is the profile good? I don't think it is, at all. Sure, she's still a supermodel with a bangin' body, but these pants give her an artificial gut, I think.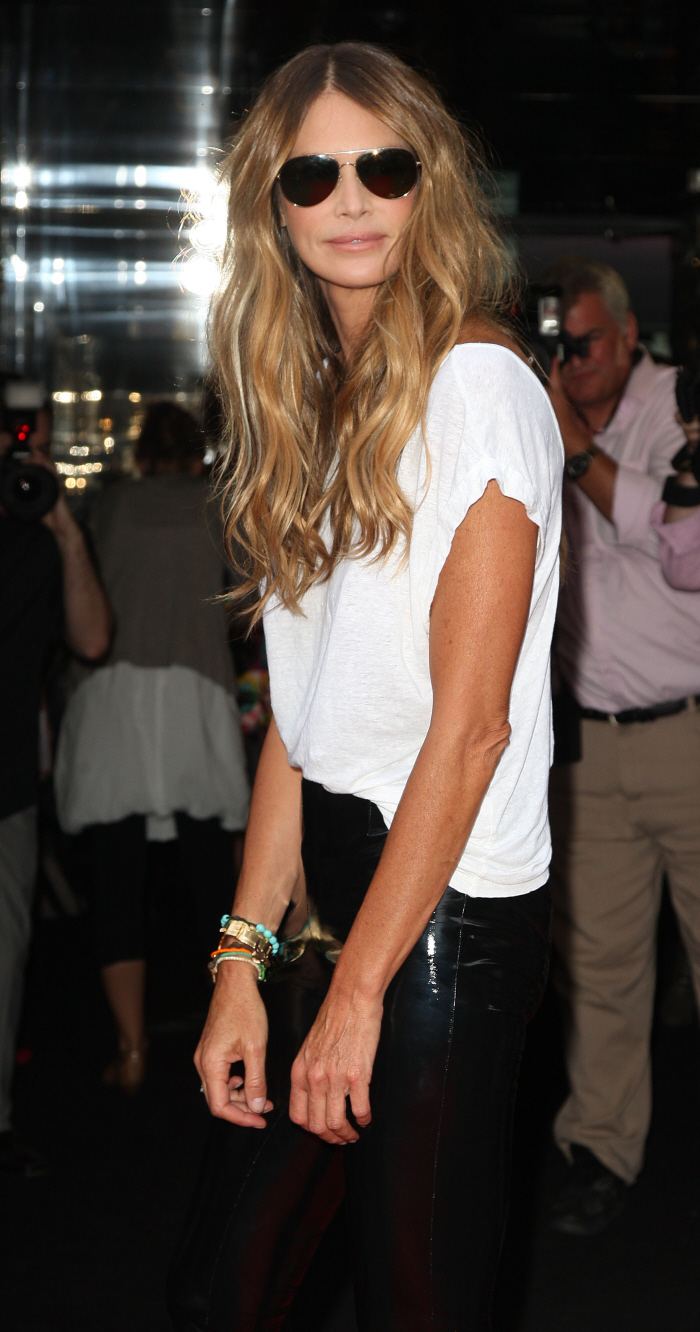 Holy crap, I just read that Elle is 47 years old! What the hell? When did that happen? Damn, she looks like she's in her early 30s, if not younger. Oh, and she was braless too. There are photos of her nips everywhere (but those motherf-ckers still don't have Angelina!).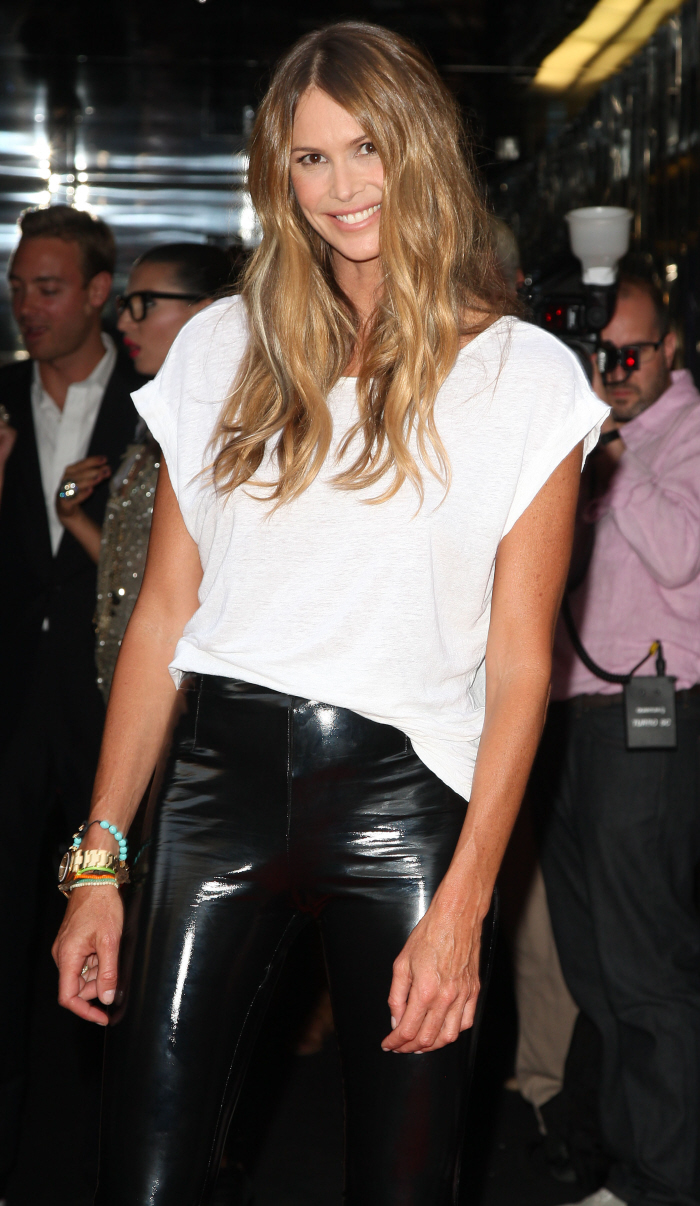 Elle on June 30, 2010. Credit: WENN.