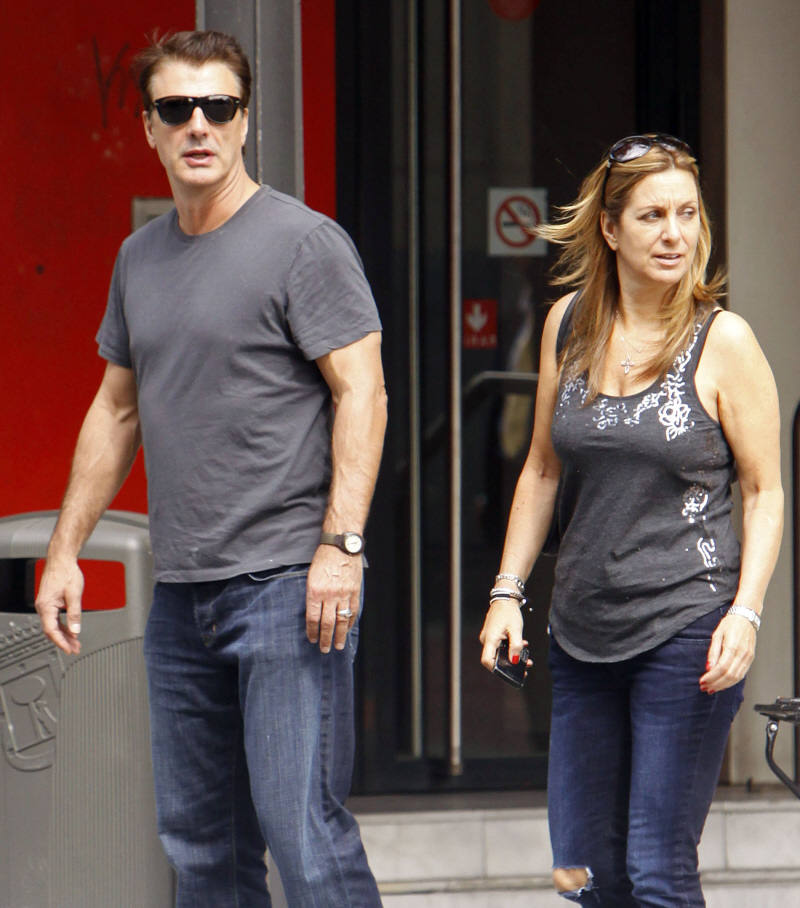 Update – we received this e-mail from HBO: "We represent Chris Noth and please know the woman in these photo is Diane Lang. Diane is Chris Noth's agent in Canada. Chris was in Spain accepting an award from GQ and Zegna. Chris Noth attended 'GQ and Ermenegildo Zegna Elegant Men of The Year' awards ceremony at the Italian Embassy on July 1, 2010 in Madrid, Spain. Diane Lang was his guest."
---
When I first saw these photos of Chris Noth and some mystery woman, out and about in Madrid yesterday, I thought that the girl is probably his assistant, or someone working for him. But Bauer-Griffin notes that Chris was "unhappy" that photographers were snapping photos of him and this girl, and that was "trying to avoid" them. Which could just mean that he didn't want to be bothered, not that he's having an affair.
Chris has been with his 28-year-old baby mama Tara Wilson for several years. Tara gave birth to their son Orion Noth in 2008, and they got engaged last year. Is there trouble in paradise? Could be. There's this good blind item that many, many people think is about Chris and his situation.
This one becomes juicy because of who it involves. This soclose to A list television actor who has been in movies, but is only really known for ones that involved a television character he plays cheated on his D list actress girlfriend. While she was pregnant. More than once.
[From Blind Gossip]
But is Tara pregnant right now? And is she an actress? Yes, she is an actress, and I don't think she's pregnant right now. And I could buy that Chris is cheating on Tara, but with the chick in these photos from Spain? Not so much. He's probably cheating on her with someone even younger.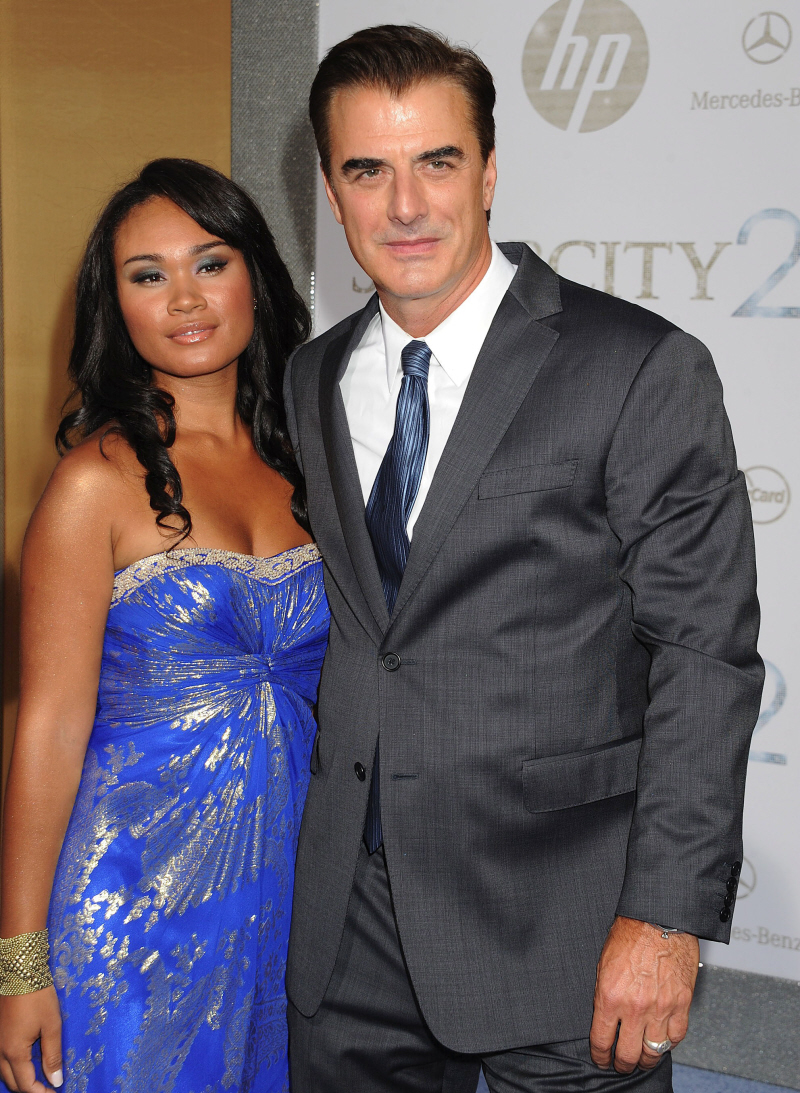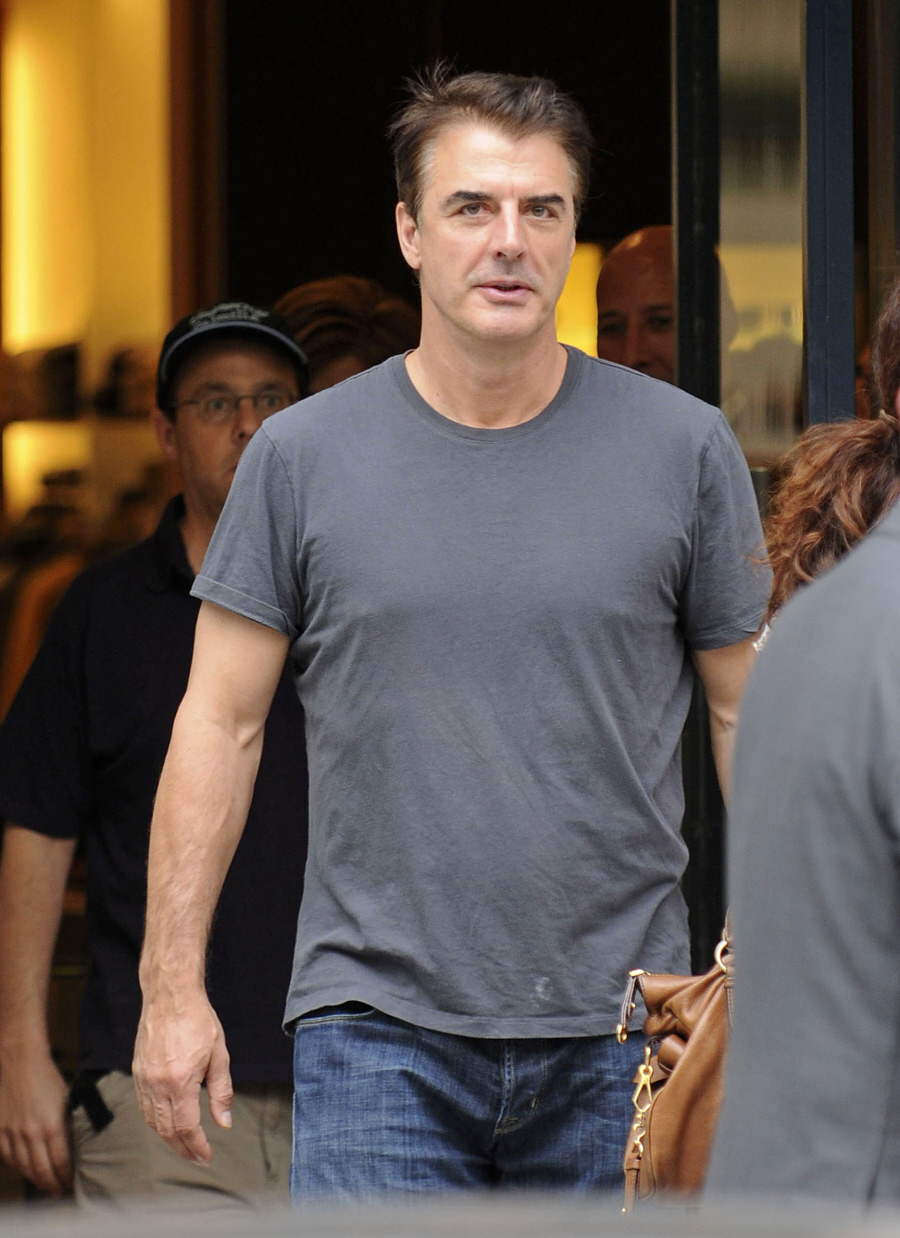 Chris and the mystery woman in Spain on July 1, 2010. Credit: Bauer-Griffin. Chris and Tara on May 24, 2010. Credit: WENN.