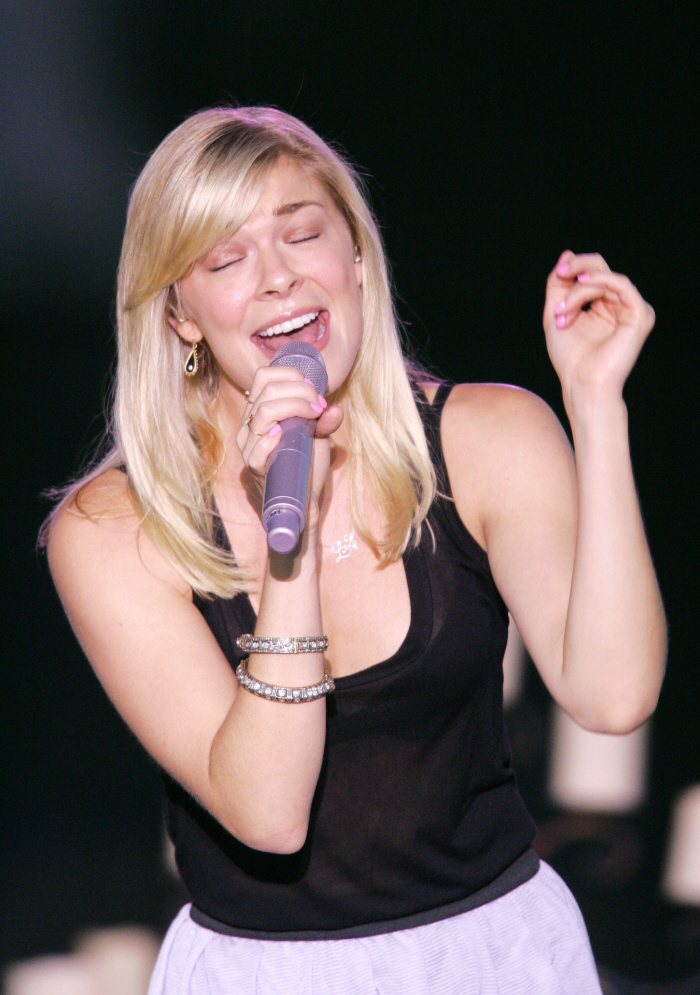 It's no secret that LeAnn Rimes is full of sh-t. Spectacularly so, in fact. I'm not one of those women who is always on Homewrecker Patrol, but I do think that if LeAnn had behaved in a different manner, people wouldn't still be so angry with her. I could go on and on about the dumb little sh-t LeAnn has done, but the basic gist of is that I think in LeAnn's mind, she's the ultimate victim in all of the drama between her and Eddie and Brandi Glanville and even Dean Sheremet, LeAnn's ex-husband. In LeAnn's mind, everyone is out to get her because she just happened to fall in love. And everyone is mad at her especially because she's SO famous and popular.
Anyway, LeAnn's Twitter has become a problem. Last week, she was tweet-whining about being abandoned by Eddie for a few days so he could spend some time with his kids. When they were reunited, LeAnn then put on her tiny black bikini and pranced around for the paparazzi and Eddie and Eddie's children, even straddling Eddie in front of his sons (photos here). Lots of LeAnn's Twitter followers decided to yell at her for that, and LeAnn went on a Twitter rant defending herself: "Since when is kissing your boyfriend a crime?! Who's right was it to take pics of us in a private moment and display them for judgement?! I love my fans, the people who know my heart and stick beside me."

[From LeAnn's Twitter]
Then she decided to shut down her account, because she's such a martyr.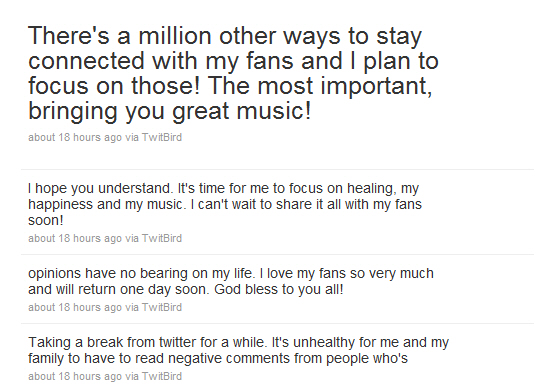 [From LeAnn's Twitter]
Of course, just days before, LeAnn wrote this on her Twitter:

Ugh. Dumb, inappropriate bitch.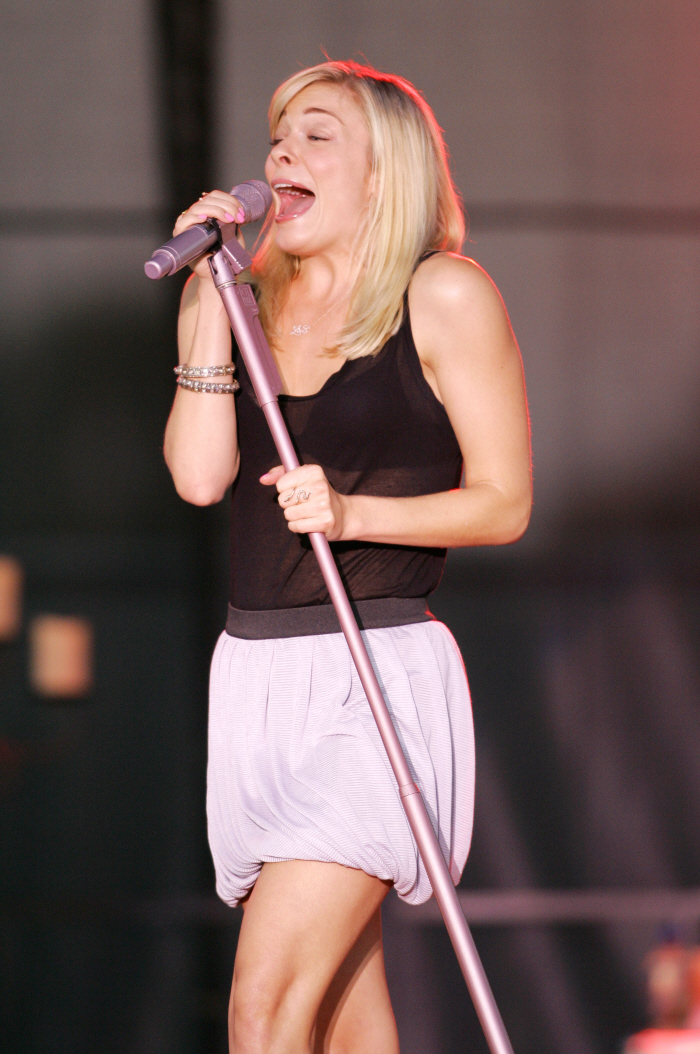 LeAnn performing on the Fourth of July. Credit: WENN.