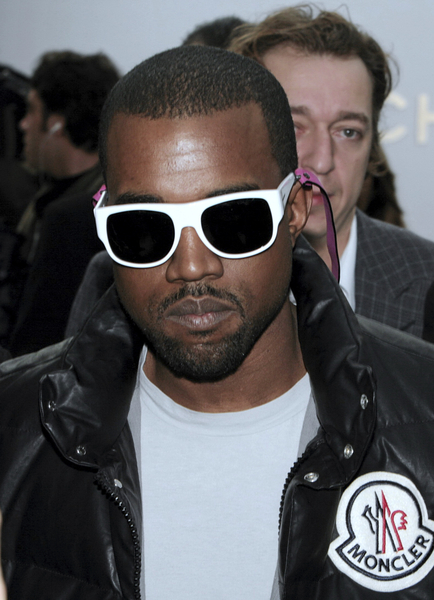 Kanye West used to have the reputation of being quite the diva. I have no idea what the male term for diva is. Divo? Let's go with that. Kanye was notorious for his hissy fits when he didn't win awards – often overtaking the stage and ranting to camera crews about how amazing his work was. His sense of entitlement was a pretty big turnoff, but it seems that we may have a gentler, kinder, more humble Kanye from now on. West says his mother's death in November changed him, and his outlook on life is completely different now.
Rapper Kanye West says he's been putting his priorities in place since his mother's death. "If there's anything my mom taught me [it] is to enjoy life," West, 30, wrote on his blog on Wednesday. "I don't do anything I don't love anymore … While people chase money I pursue happiness."

West's mother died of heart disease and other factors Nov. 10th – one day after undergoing cosmetic surgery. The rapper paid tribute to his mom at this year's Grammy Awards. On his blog, the multiple Grammy winner also wrote about the joys of making new music and recording "my first verse in the last six months" two days earlier in Japan.

"It felt good and I was inspired … tragedy can produce great art and this is definitely true … life is good … good as finding the perfect fabric for a simple one button casual blazer with matching pants."
[From People]
The clothing analogy is a little unexpected, but whatever works for you. I was hoping there'd be a little something in there about not getting your boxers in a twist every time something doesn't go your way, but I'll take what I can get from Kanye. Losing a parent makes you really reflect on not just your life but life in general. Kanye's right, tragedy can produce great art, and hopefully he'll come back with his best work yet.
Here's Kanye and fiancée Alexis Phifer at Paris Fashion Week on February 29th. Images thanks to PR Photos.