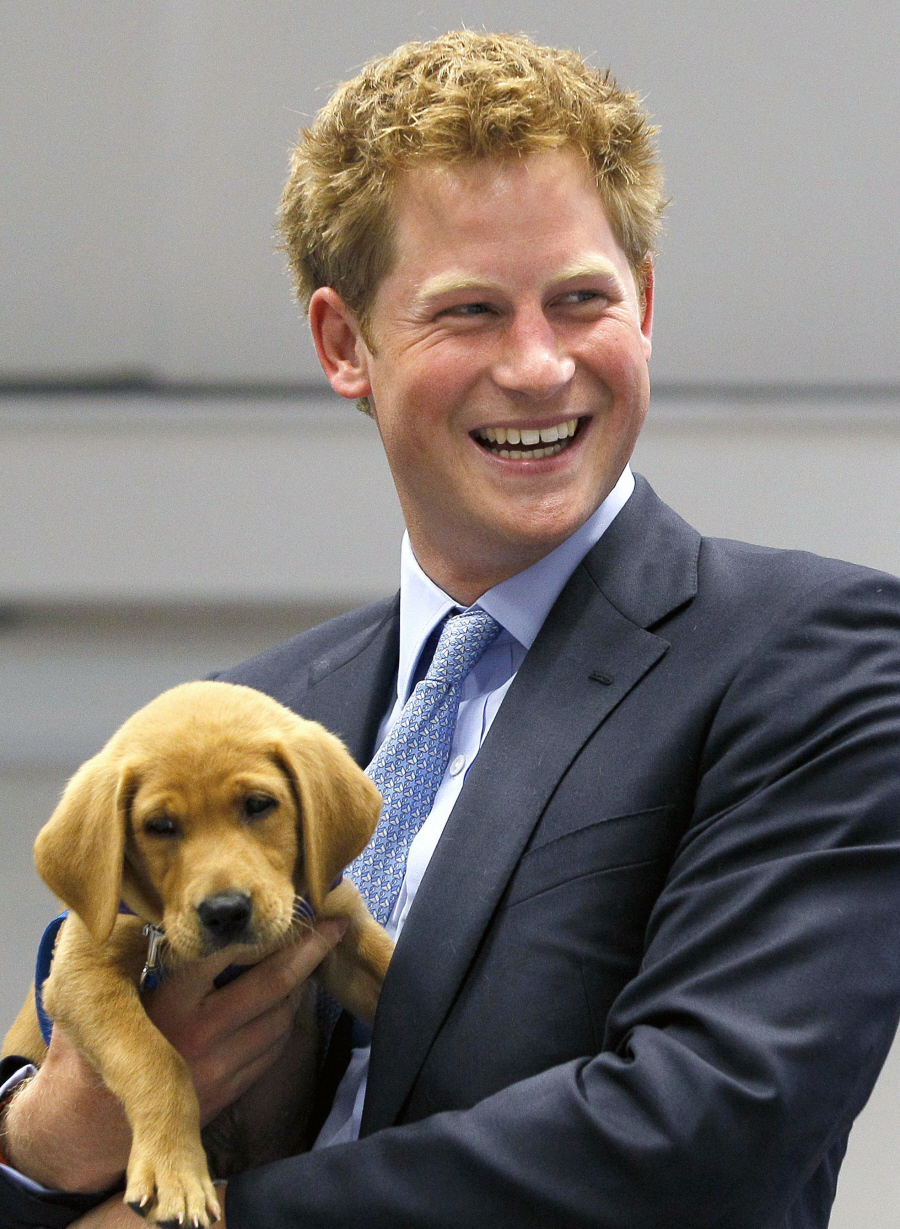 This is Prince Harry doing a photo-op for Canine Partners Training Centre in England on Monday. The whole deal is that this is a facility that trains dogs to assist disabled people. Like that show on Animal Planet, only instead of having incarcerated murderers and rapists train service dogs as part of work program (which is an awesome show, by the way), I think this British training center probably just has employees and volunteers. Now, pictures of the puppies would have been awesome enough, but through in Prince Harry lovingly handling the dogs, and I'm swooning. For real. Why does this puppy look so sad, though? The puppy is probably a girl dog and she thinks Harry is her true love.
Okay, I honestly don't know which one I would want to snuggle with more. Can I have them both at the same time? While the puppy takes a nap, Harry and I can get busy. Somebody's getting a belly rub! No, not Harry.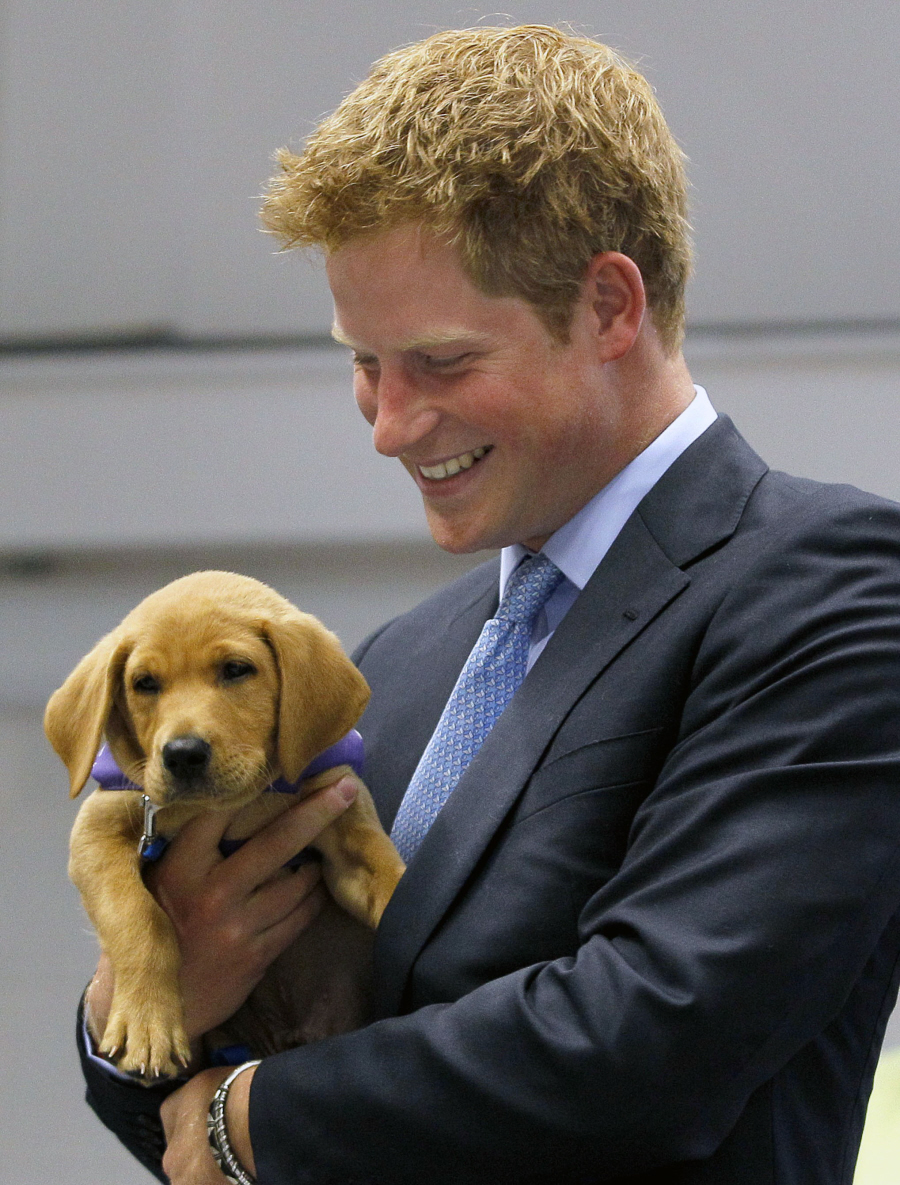 Jesus, Harry. You. Are. Killing. Me.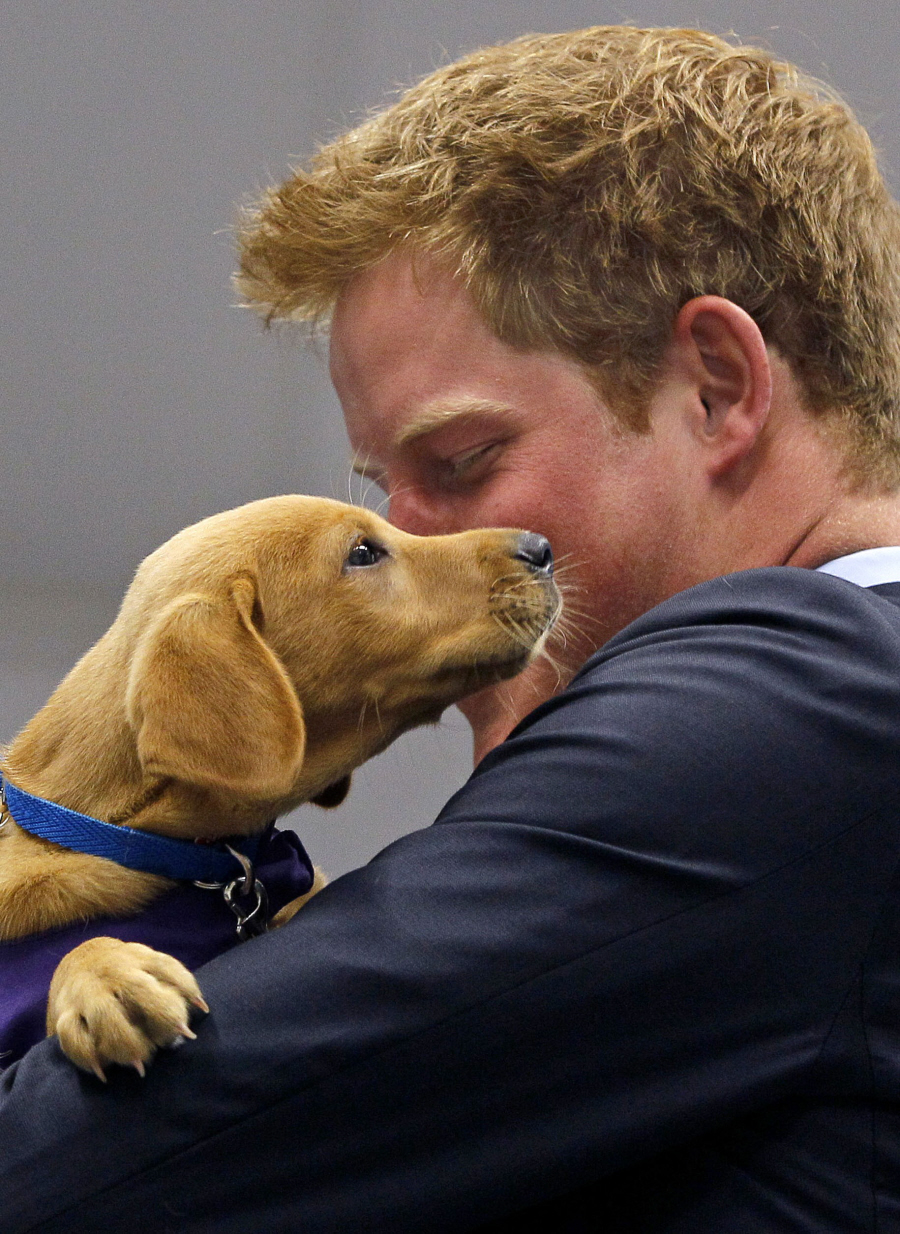 The dog is like, "Yeah, your cool and everything Harry, but I needs my Beggin' Strips."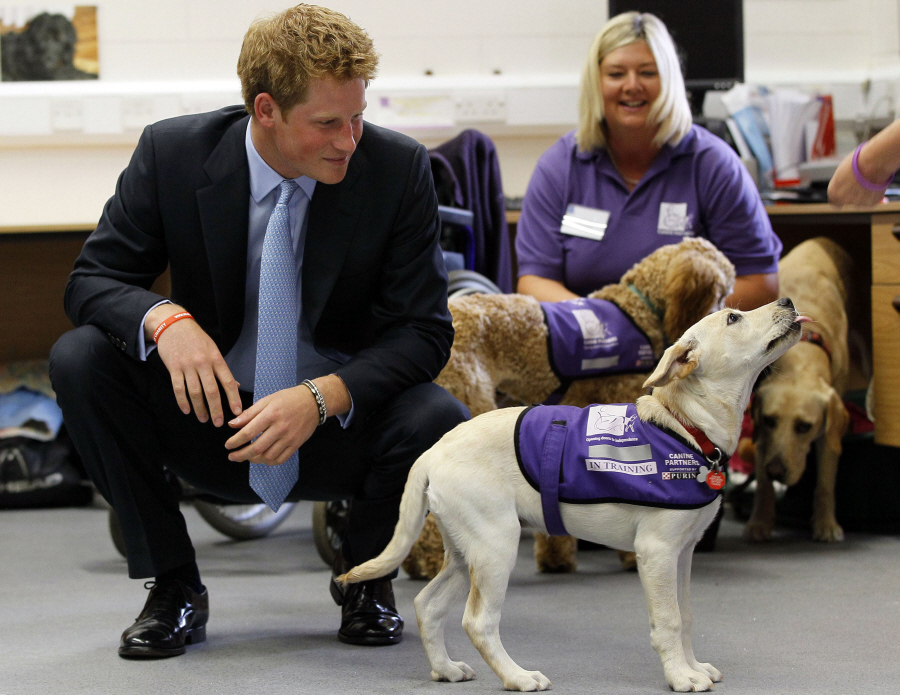 Wrestling a puppy! The puppy probably doesn't know his own strength, and will end up biting or scratching Harry and breaking the skin with his sharp little puppy claws and teeth. And that's how we'll get the DNA test. That puppy works for The Sun.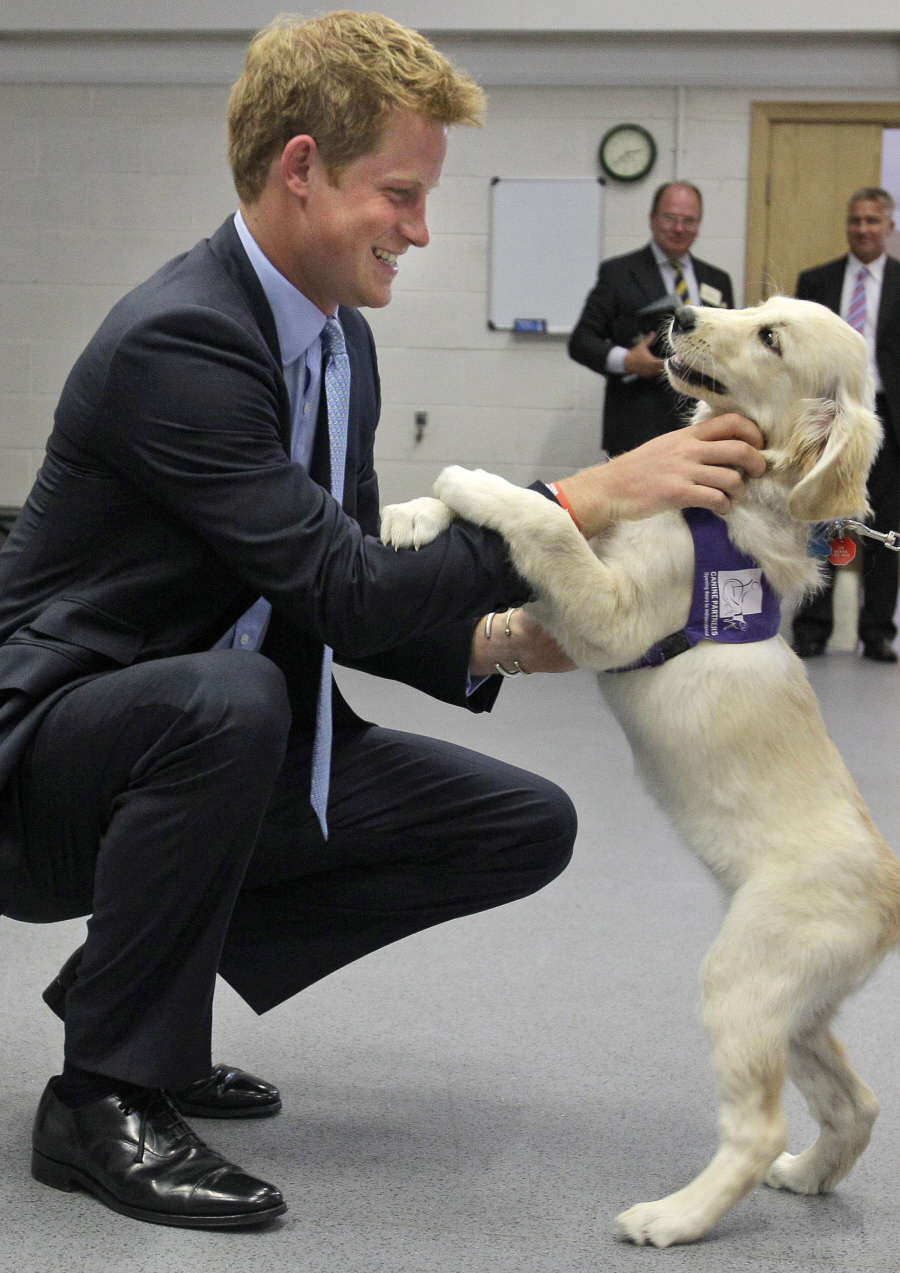 Prince Harry with the puppies on July 13, 2010. Credit: Bauer-Griffin.

http://www.bauergriffinonline.com