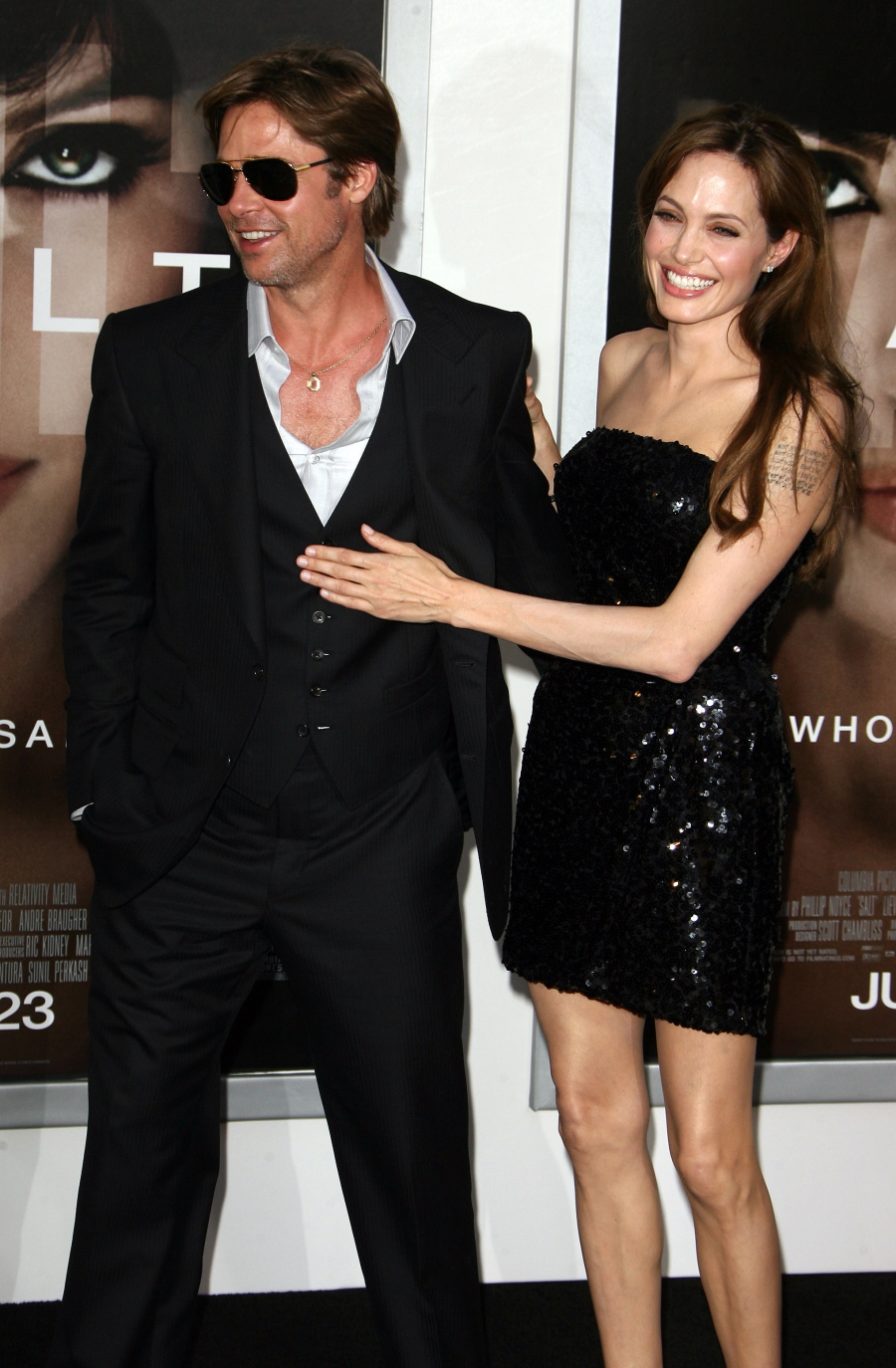 Back in January of this year, the British tabloid News of the World reported that Brad Pitt and Angelina Jolie had contacted a divorce lawyer and begun to set up a settlement for their finances and custody of the kids. It was oddly specific, and it made a big splash in the international press, and even got picked up by the legit media. NOTW never retracted their story, despite denials from the Brangelina camp. So a week later, La Brangelina filed a lawsuit against NOTW. Now their suit has been settled, with NOTW making a financial settlement to Brad and Angelina, and NOTW also had to eat sh-t publicly, admitting that they made the whole thing up:
Brad Pitt and Angelina Jolie settled a lawsuit against News Corp.'s News of the World newspaper in the U.K. over stories that said the couple was planning to separate.

"The News of the World's publication of these falsehoods spawned an array of false stories published all over the world," Jolie and Pitt's lawyer, Keith Schilling, said in court today. "When the News of the World failed to publicly retract the allegations and apologize for them — thereby leaving their readers in the dark as to the true position — the couple felt they had no alternative than to sue."

The News of the World published a front-page story in January saying the actors had visited divorce lawyers in late 2009 and were deciding how to divide 205 million pounds ($313 million) in assets and custody of their six children, according to a statement Schilling read in a London court.

The newspaper published a second story a week later repeating the allegations and saying Pitt and Jolie were arguing over who had leaked details of their separation to the press.

The couple sued in February. A News Corp. unit in the U.K. admitted the stories were false and agreed to pay undisclosed damages to the couple's charity, Schilling said.
[From Bloomberg]
Their attorney Keith Schilling also said: "Today's victory marks the end of the litigation brought by Brad and Angelina." So I guess Brad and Angelina got what they wanted – an admission of falsity, and money to help ease the pain (they'll probably donate it to charity). Personally, I love how easy it is for celebrities to sue the tabloids in Britain – it's much easier over there than it is in America. It might have to be – I tend to think the British tabloids will run with some of the craziest stories out there.
So, is the story done now? Can we just acknowledge that Brad and Angelina don't seem to be breaking up any time soon? Some people still don't believe it, and this victory will mean nothing. Oh, well.
Header: Brangelina on July 20, 2010. Credit: Fame.