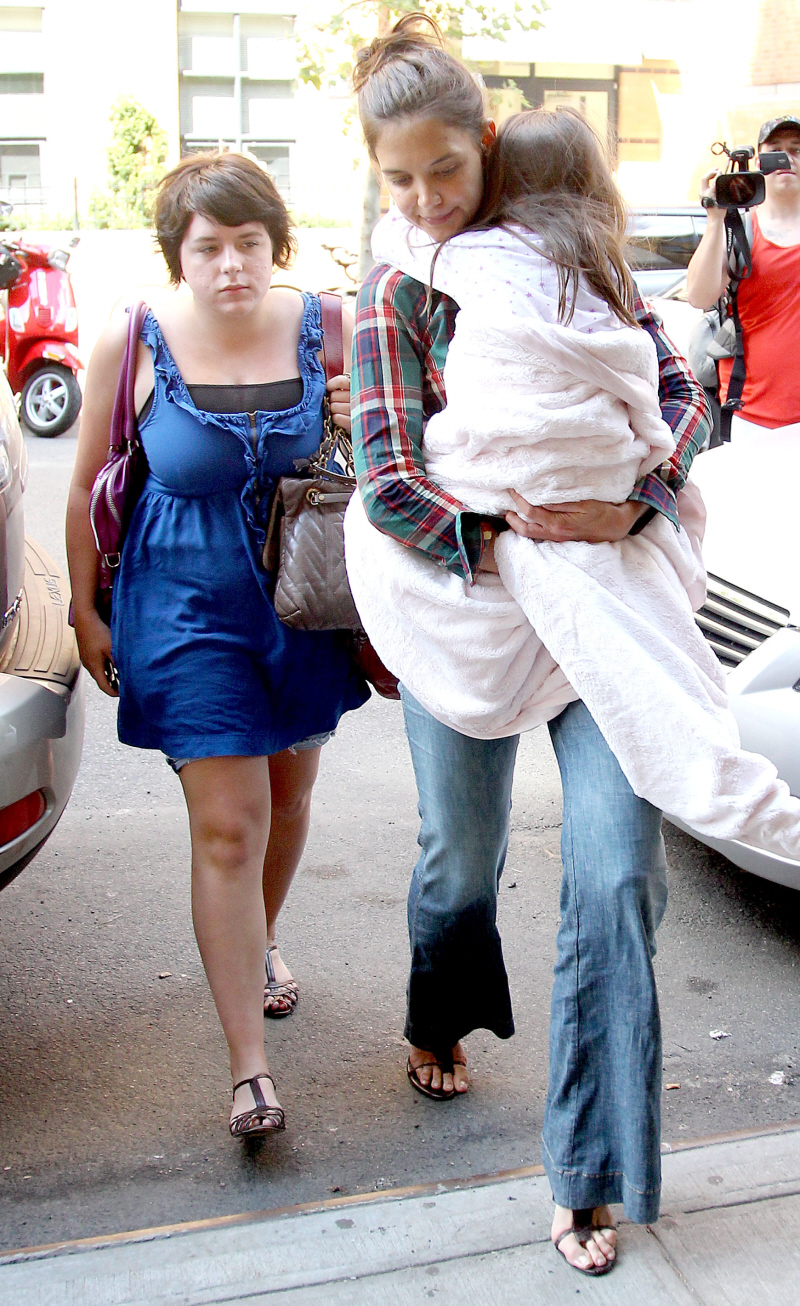 This would totally be a fascinating story, if only it were true. Of course, there could totally be something there. Let me start at the beginning: when Tom Cruise and Nicole Kidman got divorced, they worked out some totally strange custody agreement for their adopted children Isabella (Bella) and Connor. Details of this arrangement were never nailed down or confirmed publicly, but through the years, it seems more and more like Bella and Connor spend the overwhelming majority of time with their dad, and that they are being indoctrinated by Xenu (probably Xenu, personally). From what I've seen and read, Bella and Connor rarely, if ever, see Nicole, and there have even been stories about Bella and Connor calling Katie Holmes "Mom" now.
But Bella and Connor are growing up, and they're beginning to make their own decisions about who they hang out. According to this week's In Touch Weekly, Bella might be considering a move when she turns 18 later this year – a move back to her mom's house. Xenu does not approve.
In Touch Weekly – Tom Cruise's daughter Isabella wants to move in with her mom Nicole Kidman when she turns 18 in December. Since legally, she'll be an adult then it's unclear why Tom is "caught in the middle" and "fighting to stop Isabella from moving out."

The mag claims 17-year-old Isbaella is "caught in a tug of war between" Kidman and Cruise's current wife, Katie Holmes.

Since Cruise hangs out with son Connor, and "Katie and [daughter] Suri shop," says the mag, Isabella "never feels like she fits in… but Nicole 'gets' her."

In Touch's so-called "insider" alleges that Isabella's relationship with Holmes has "deteriorated" to the point that Isabella "is insisting she wants to go live with Nicole" in Nashville.

One possibility: Tom and Katie are concerned that "Bella will likely stop her Scientology studies since Nicole is anti-Scientology."

Though previous reports have suggested Nicole doesn't have much contact with Isabella and Connor due to some bizarre divorce deal, according to this article Isabella talks to Nicole several times a day and hates Katie.
[From ITW, via Jezebel and GossipCop]
Unfortunately, Tom's rep already ran to Gossip Cop to deny this story: "A rep for Cruise tells Gossip Cop that talk of discord among Holmes, Kidman and any of the children just 'isn't true.' Furthermore, Isabella is not 'moving out.'" Not even when she turns 18 years old? Is Bella going to be beholden to Xenu for the rest of her life? Is she the bride of Xenu? Eh. I feel for Connor and Bella both, I really do. While I don't think they're in for a Lohan-level downfall, I do think they've truly been indoctrinated for so many years, it will be difficult for them to see reality any time soon. And it sucks that they don't have much of a relationship with Nicole anymore. I would love to know what happened there.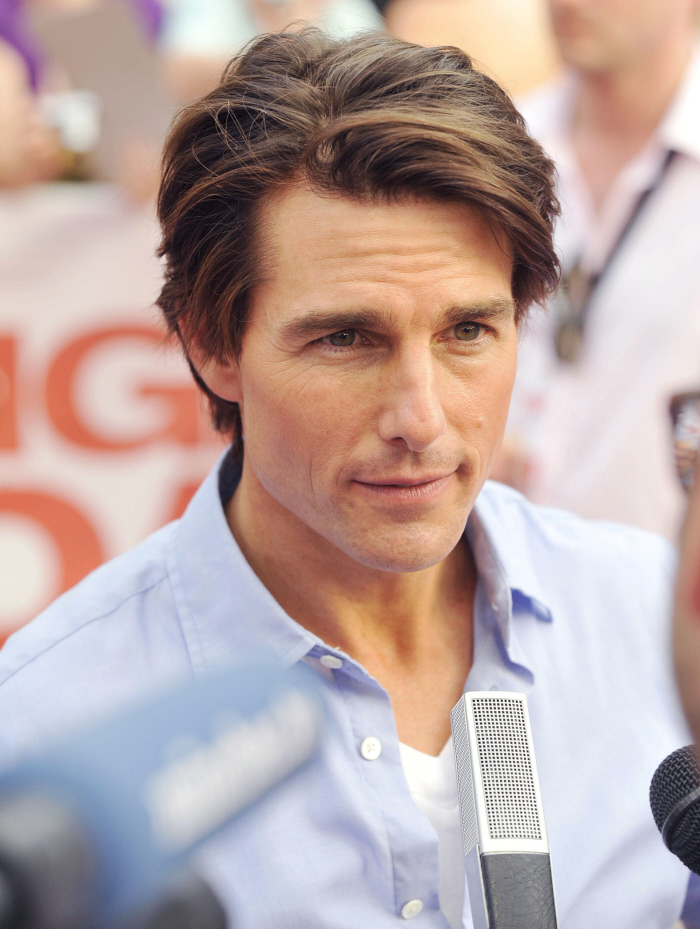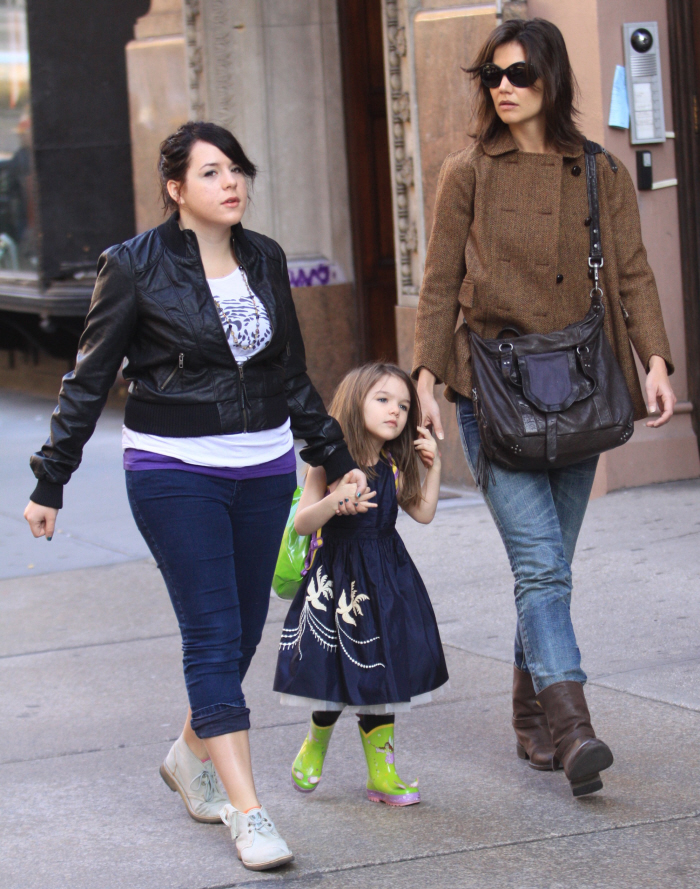 Isabella, Katie and Suri on November 22, 2009, December 11, 2009 and June 21, 2010. Tom Cruise in Germany on July 21, 2010. Credit: WENN.