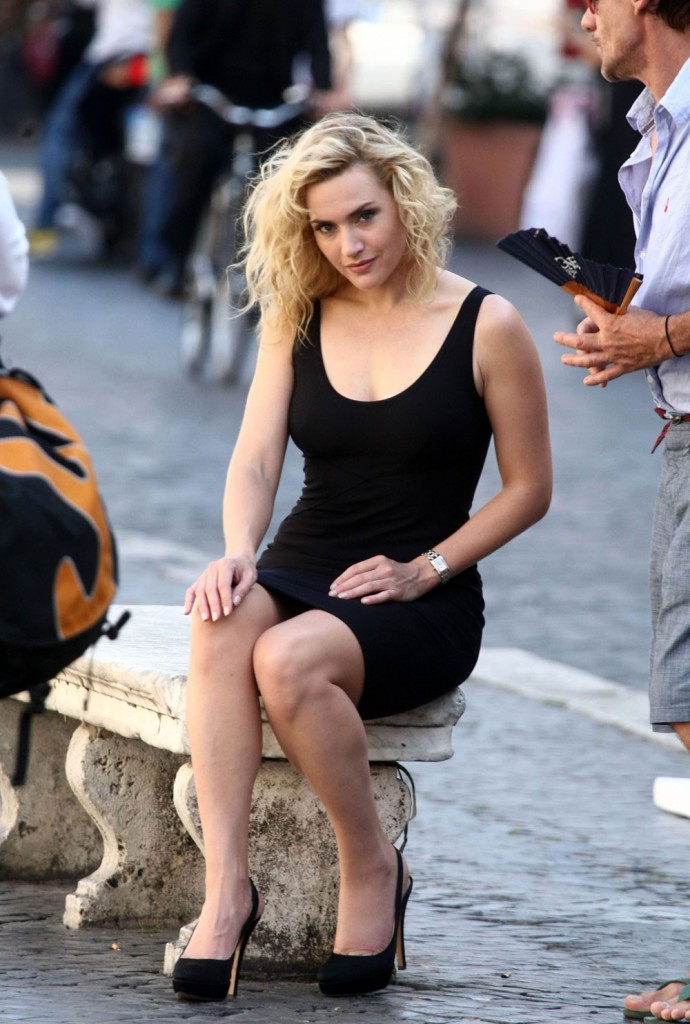 Kate Winslet is moving on in style after her director husband Sam Mendes may or may not have cheated on her with one of his young starlets. News of the World reports that she's dating a Burberry model named Louis Dowler, that they've been together a few months and that they're "inseparable." For Kate's sake, I hope this is true and that it's not just a case of some model out for publicity. It would be worse if it was true and that the guy leaked the news for publicity, but if they've been together a few months that's probably not what happened:
LOVESICK Kate Winslet is dating a handsome MALE MODEL as she gets over her marriage split from movie director Sam Mendes, the News of the World can reveal.

The Oscar-winning actress met hunk Louis Dowler secretly a few months ago through mutual friends. Since then they have become inseparable.

Like the blonde Titanic star, Louis – who has appeared in campaigns for fashion house Burberry with Kate Moss – is 34… ten years younger than Mendes.

And the British six-footer's striking good looks certainly set him aside from the type twice-married Kate normally goes for.

A close source said: "Louis has been spending a lot of time with Kate recently and they were in New York together while he was shooting an advert.

"They've been on lots of dates and get on really well. It's early days for them but they enjoy each other's company.

"They have been desperate to keep the relationship under wraps so they've been a bit low-key so far.

"Louis has a good sense of humour and really is a lovely guy.

"He loves to surf and he's really quite engaging and very down-to-earth. He's a good looking guy and gets lots of attention when he's out and about – but he's not your typical model. Not at all big-headed."
[From News of The World]
I don't profess to know Kate's type, but doesn't she go for older men usually? Mendes is ten years older than her, and I know she had a relationship with a much older man who died when she was in her early twenties. She was married to another director named Jim Threapleton before Mendes, though, who is around her age and with whom she had her first child, daughter Mia, 9. (Kate is also mom to son Joe, 6, with Mendes.) If this is true, congratulations to Kate. I hope the guy is decent and that he's good with her kids when and if she makes the choice to bring him around. Whatever is going on, he's definitely nice eye candy.
Kate Winslet is shown on set in Rome, Italy on 7/21/10. Credit: Bauergriffinonline.com. Photos via Flair Model Management, where there are more of Louis.