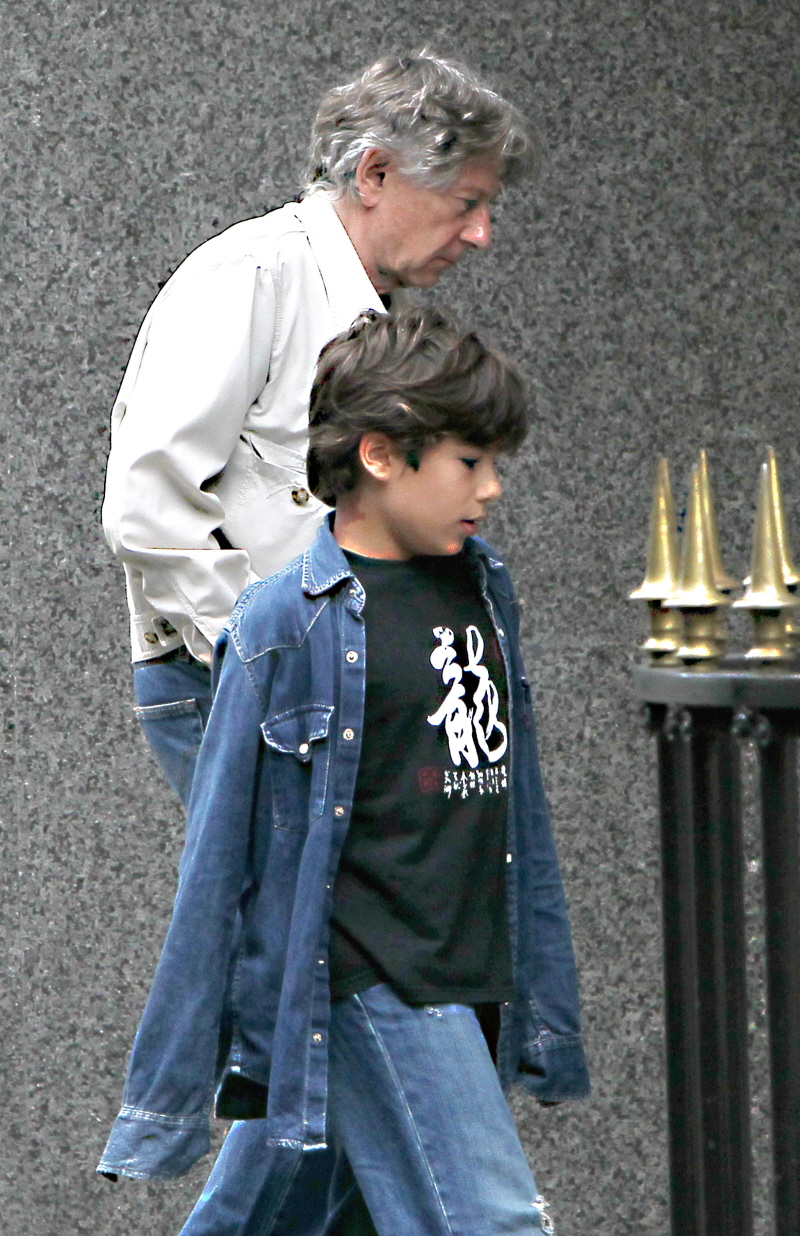 Here are some photos of Roman Polanski and his son, out and about in Paris a few days ago. Since the Swiss courts refused to extradite Polanski, he's been free to travel to pretty much whatever European country he wants (well… I don't think he could go to England, they would probably extradite him). So Polanski went back to France, where he has lived for the most part for the past 31 years, since fleeing America. Meanwhile, here in the USA, we've got another Polanski sexual assault story brewing. Previously, we're still raking over the coals of Polanski's rape and sodomy of a 13-year-old Samantha Geimer, back in 1977, and then, back in May, actress Charlotte Lewis came forward and claimed that when she was 16 years old, Roman Polanski forced himself on her in 1985, in Paris. Charlotte Lewis is being rep'd by Gloria Allred, by the way. So the new story involves a woman named Edith Vogelhut, and an eerily similar story of Polanski drugging, raping and sodomizing a young woman.
Edith Vogelhut spent a night with Roman Polanski in 1974 and claims she was brutally raped by the famed director at Jack Nicholson's house.

"He said, 'Turn over, get on your stomach,' and I'm handcuffed within minutes," Vogelhut told RadarOnline.com in an exclusive video interview.

Vogelhut, a former model also known as Shelli Paul and Glamor magazine editor, is the most recent woman to come forward and accuse Polanski, who remains free abroad. She has reported the alleged crime to Los Angeles District Attorney, who interviewed her in May. In an exclusive interview, Vogelhut tells RadarOnline.com it started on a November night she spent with Polanski in Hollywood, explaining she met him at a star-studded dinner party hosted by The Godfather producer Robert Evans and attended by actor Warren Beatty.

After a night of dancing and booze, Vogelhut, who was 21-years-old at the time, says the two ended up at Jack Nicholson's house for a night-cap.

"I kind of knew that we're going to have sex, but I didn't expect anything out of the ordinary…I did not expect to be sodomized," she said.

Vogelhut says that after drinking some Brandy together Polanski gave her an MDMA — Methylenedioxymethamphetamine, commonly known as Ecstasy — and told her: "It's a really good drug. It will make you feel good, it will mellow you out. It's like a stimulator." (Ectasy was not as widely available in the 1970s as now, but it was in circulation.)

When they eventually made it to the bedroom, she says Polanski handcuffed her and raped her.

"He grabs me by the hair, jerks my head up, snaps amyl nitrate under my nose [which when inhaled has a psychoactive effect] and enters me anally," Vogelhut recalled of the horrifying night.

"I hurt. This was rape. I was anally raped repeatedly."

As RadarOnline.com first revealed, Vogelhut reported the incident to the Los Angeles District Attorney.

"I kept quiet for many reasons," Vogelhut explains.
"I was humiliated, I had absolutely no one to tell and with this group that I told you about at this dinner party that ran Hollywood, they weren't going to believe me."

In 1977, Polanski was arrested and charged with rape by use of drugs, perversion and sodomy against 13-year-old Samantha Geimer, who also claimed the assault happened at Nicholson's Hollywood home.

In an attempt to avoid jail time, Polanski fled the United States to his native country of France where he was protected from extradition.

After being taken into custody by Swiss authorities in 2009, the 77-year-old remains there because the Swiss freed him on July 12 instead of extraditing him to Los Angeles for sentencing in the Geimer case.

In May, 2010 British actress Charlotte Lewis came forward as well claiming Polanski assaulted her in his Paris apartment when she was just 16-years-old – a move Vogelhut says prompted her to finally come forward with her story.

She is also planning to release a tell-all book — tentatively titled Audacity– detailing her life in the world of modeling, magazines and her search for love. There is also one chapter dedicated to her alleged encounter with Polanski.
[From Radar]
Jesus. So, basically, Roman Polanski is a violent bastard who likes to drug teenage girls and young women, then rape and sodomize them. And he's gotten away with it all his life. Disgusting.
And yes, I think this woman could be making the whole thing up – but it fit's his pattern of behavior, and I for one buy her story.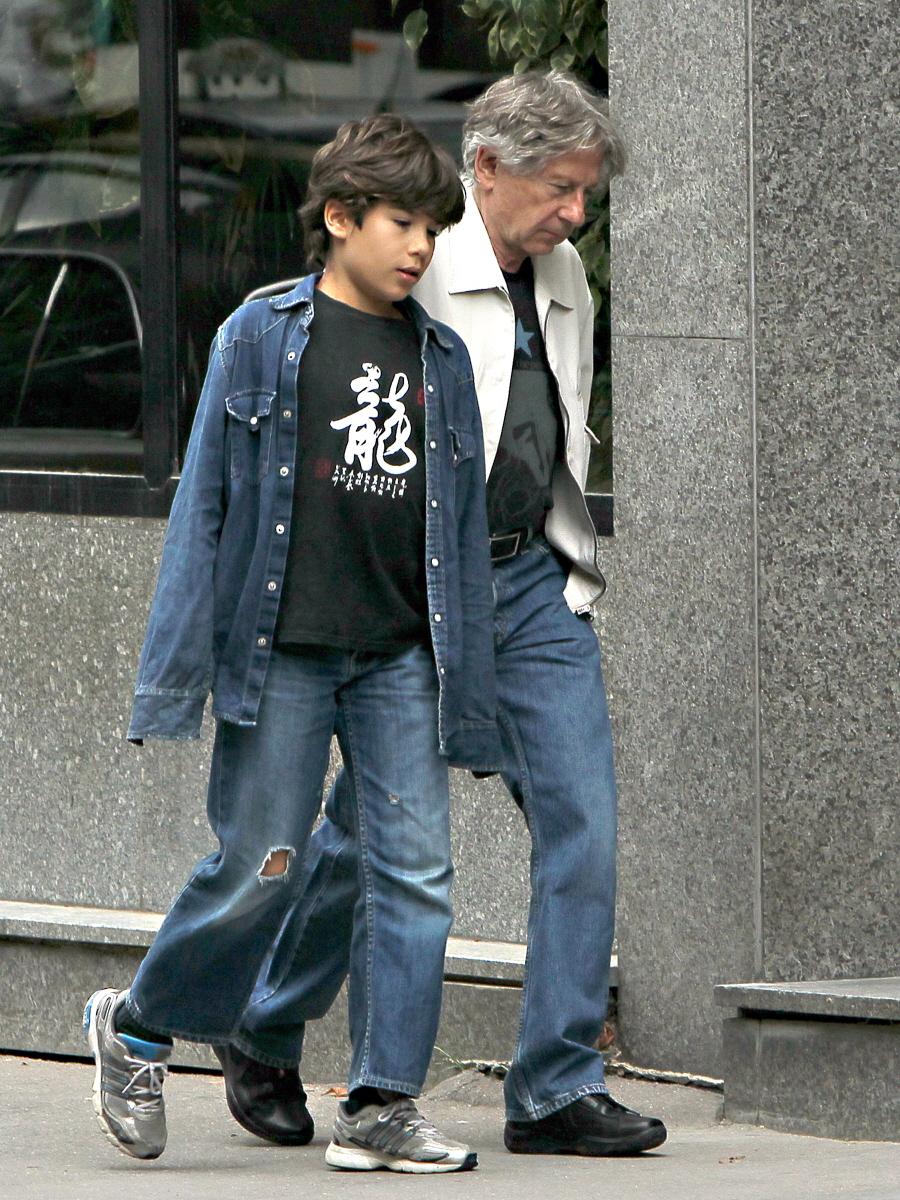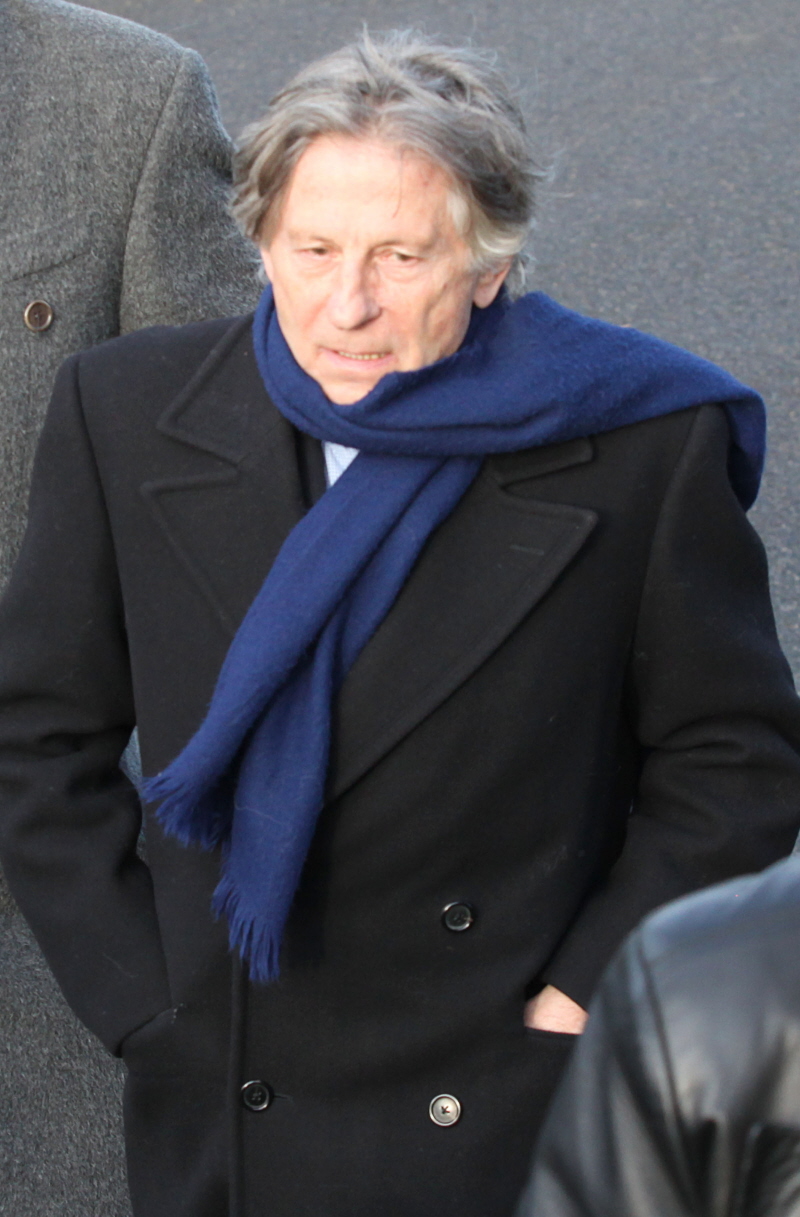 Roman Polanski on July 25, 2010 & January 15, 2009. Credit: Fame.