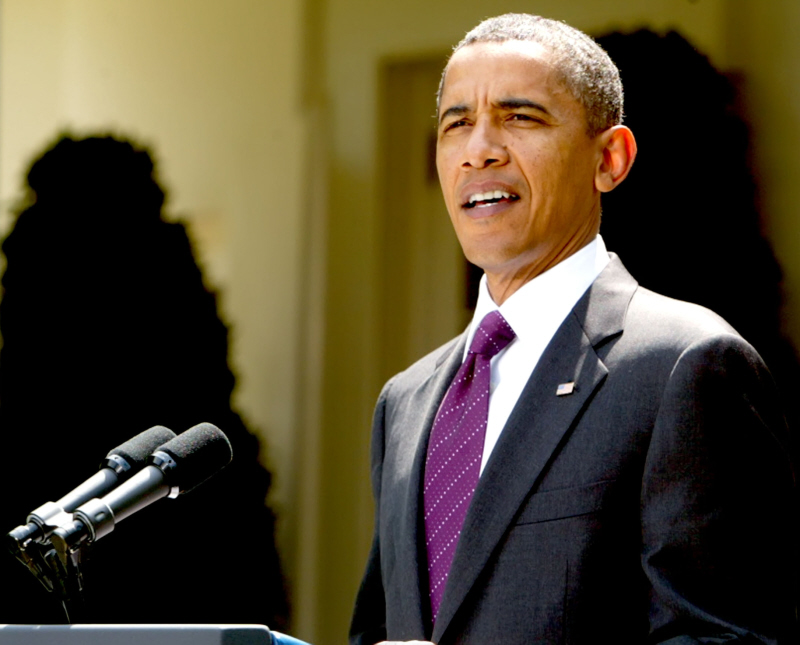 I'm just going to come right out and admit it: I like Pres. Obama, I want him to do well, and he really disappoints me at least once a month. This month's disappointment is his appearance today on The View. You know why I'm disappointed? Because The View is f-cking horrible. It's the genesis of decades of television programming aimed at the least common dominator. And by coming on the show, Pres. Obama seems to be indicating that he's cool with this dumbing-down of America. When asked about why he chose to come on, he explained that Michelle watches. Ugh. Michelle, instead of The View, try PBS. That's all I'll say.
So, anyway – Pres. Obama spent the whole hour with the ladies, including the post-op Barbara Walters and the idiotic Elizabeth Hasselbeck. Since I didn't watch the show, I don't know what order these subjects came up, and I'll just do the highlights:
*Obama wasn't even invited to Chelsea Clinton's wedding. He said: "It would be tough enough having one president at a wedding, you don't want two presidents at a wedding… I think that Hillary and Bill, properly, want to keep this as a thing for Chelsea and her soon-to-be husband."
Obama talks about race, and how he identified himself:
He said he went through an identity crisis regarding his race. He eventually settled on "African American" because that's how others perceived him: "If the world saw me as African American, then that was something I needn't run away from, that's something that I could go ahead and embrace."
Obama addresses the tough time the country is facing:
"As much as you've been saying it's tough for me, the truth is, it's not tough for me. You know, I've got pundits on the news who might say things, but what the American people have gone through — losing jobs, seeing their home values go down, their 401ks declining — those are the people that I draw inspiration from because I get letters every night from them and I read them."
Obama addresses the Shirley Sherrod controversy:
Sherrod was fired after Andrew Breitbart edited a speech Sherrod made to the NAACP about race – she was accused of anti-white bigotry, when she was just telling a story about the lessons in race and poverty she's learned over the years. Obama said that he believed that the whole thing was a "phony controversy" created by the media He said: "There are still inequalities out there. There's still discrimination out there. But we've made progress… A lot of people overreacted, including people in my administration." Bullsh-t, Mr. President. Just own that everyone f-cked up, including you.
Obama talks pop culture:
He knew that Lindsay Lohan was in jail, but won't say whether he thinks Mel Gibson should take anger management classes. Also: he doesn't know who Snooki is. That's already becoming a thing. And he think The Bieb is a "nice young man."
Was it a good appearance? Was it even smart to do The View? Eh. I'm glad I missed it.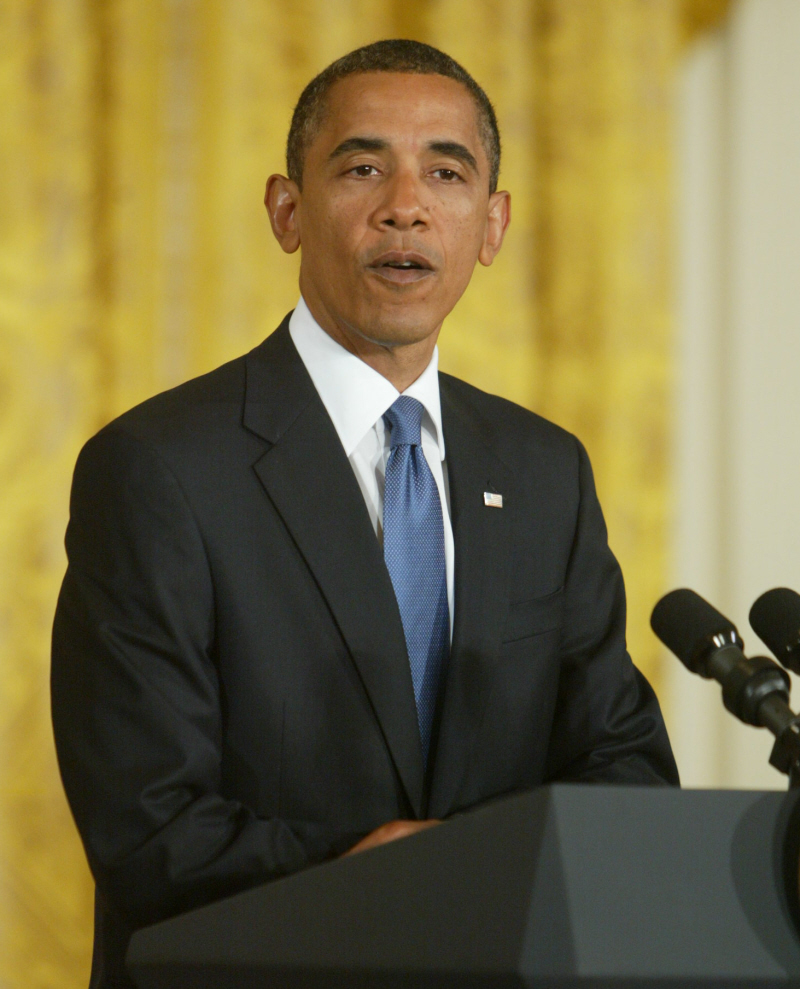 Obama on July 20 & 26, 2010. Credit: WENN.