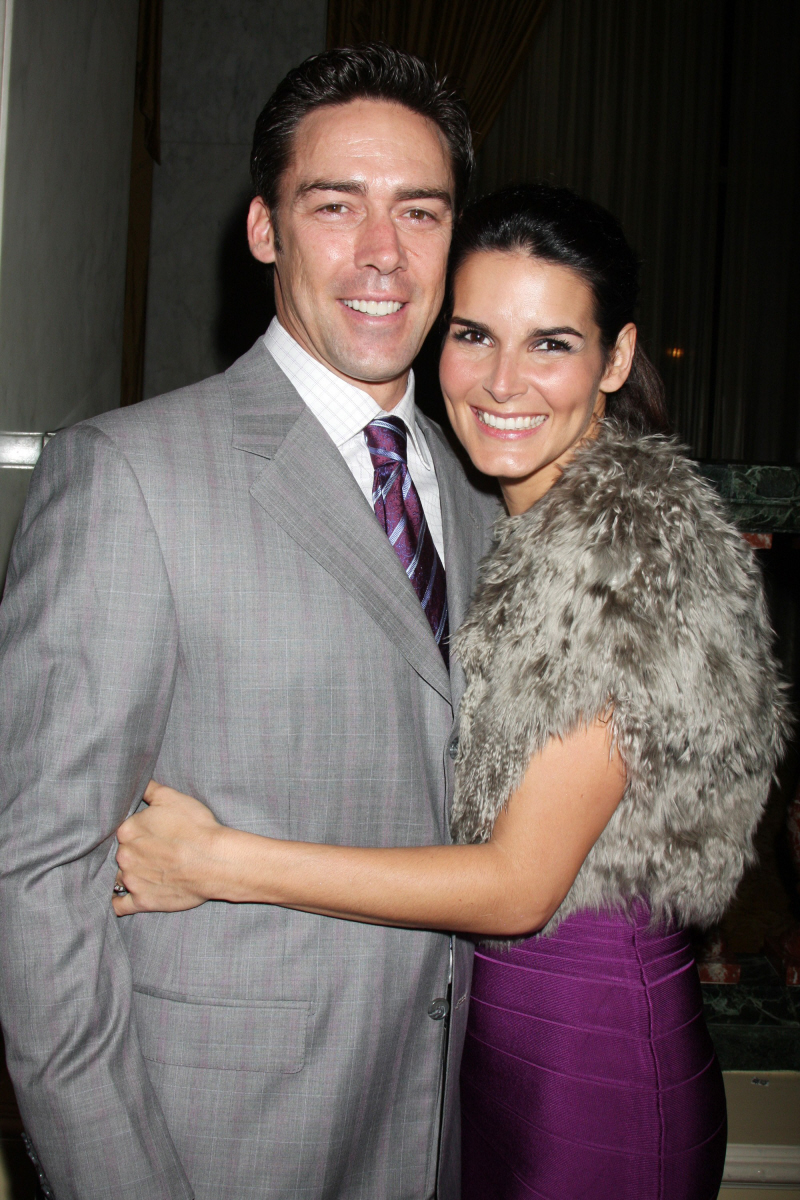 Does anyone watch the new TNT show, Rizzoli & Isles? I started watching it because I was too lazy to flip the channel after The Closer, and because I like the two leads, Angie Harmon (Law & Order) and Sasha Alexander (NCIS). The show was pretty horrible the first few episodes, but I have high hopes that they'll work out the kinks and that it will be a solid female-driven cop drama, worthy of its plum post-Closer timeslot. Sasha and Angie have a lot of girlish chemistry together, and now the show is starting to work with that more, so fingers crossed.
Anyway, since Angie Harmon left Law & Order, she's done several things: she got married to football player Jason Sehorn, she had three adorable little girls, and she's been working pretty steadily in various guest roles, lead roles, supporting roles, almost always in television. But she had yet to become the lead in her own major television series, which is kind of a shame – she has that rare quality on camera, where even though she's really pretty, on camera she always seems tough and badass, never the wilting flower. Now she is the badass lead in Rizzoli & Isles, and things are starting to go awry – in her personal life. It seems that Jason isn't thrilled that his wife of nine years is now a big television star. Caveman, coming through!
Success has been murder on Angie Harmon's family life! Her TNT cop drama Rizzoli & Isles has quickly become a huge hit for the former Law & Order actress, but her career demands are wreaking havoc with her nine-year marriage to former football star Jason Sehorn, say sources.

"Angie's marriage has always been one the strongest in Hollywood," an insider told the Enquirer. "But the popularity of the show has put so much pressure on the relationship that it's gone from rock-solid to rocky in a matter of weeks."

Ever since Angie started working on the series, "Jason's been forced to play Mr. Mom to their three young daughters," said the insider.

While Jason loves his children, he never expected to become a full-time house-husband. But for now, Angie says she needs him to assume that role – which means that a lot of Jason's time is scheduled for playtime, little girl style.

"It's hilarious when you come in and see them all doing the tea party, and he can barely fit on the little chair," Angie told a reporter.

But the insider noted: "It may be funny to Angie, but Jason's not laughing."

The ex-footballer is waiting anxiously for the college football season to resume so he can return to a TV gig doing commentary.

"Jason is struggling to get used to Angie being consumed by her hit series," said the insider. "He's chomping at the bit to get back to work himself."
[From The National Enquirer, print edition]
First of all, I don't really buy that this is the dynamic – Angie never really stopped working completely, she just took it down a notch when she was having babies and everything. I think Jason knew he was marrying a working actress, and if he's been fine with it for nine years, what's the big deal now? Of course, if the Enquirer is right, and he's pissed, Jason totally needs to get a grip and, to be crude, sack up. Angie gave birth to three beautiful, healthy babies, they're a great family, and mama wants to go back to work. It's time for Dad to step up.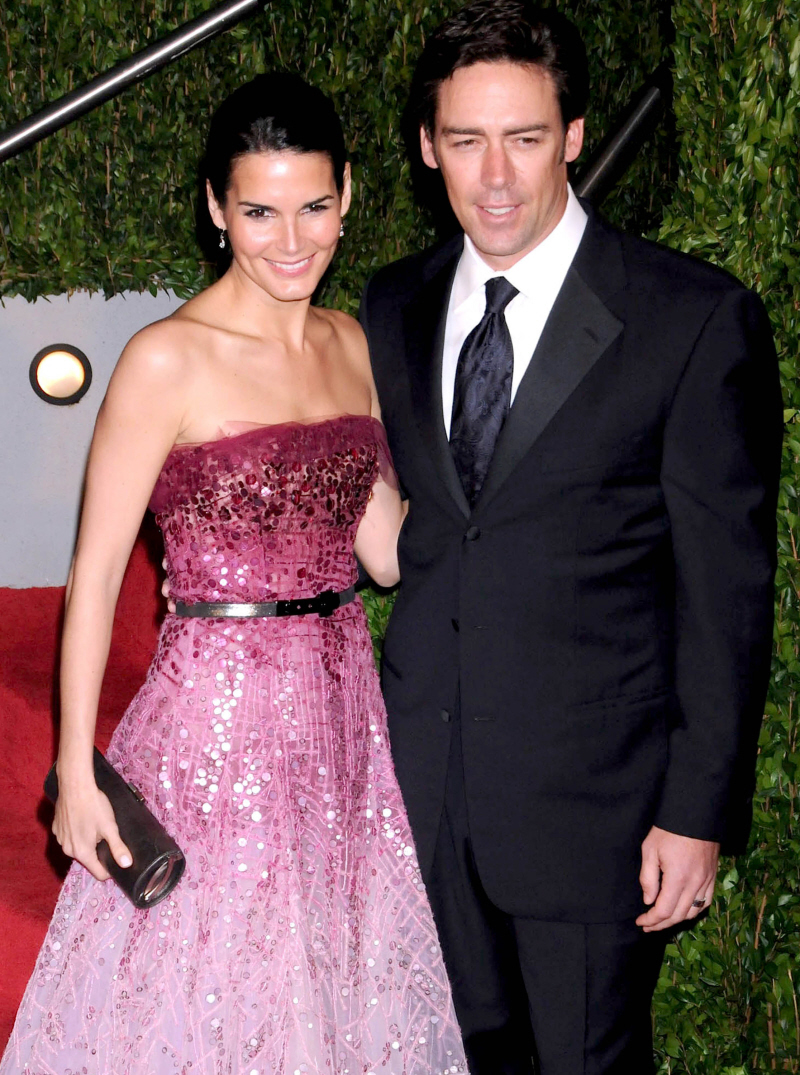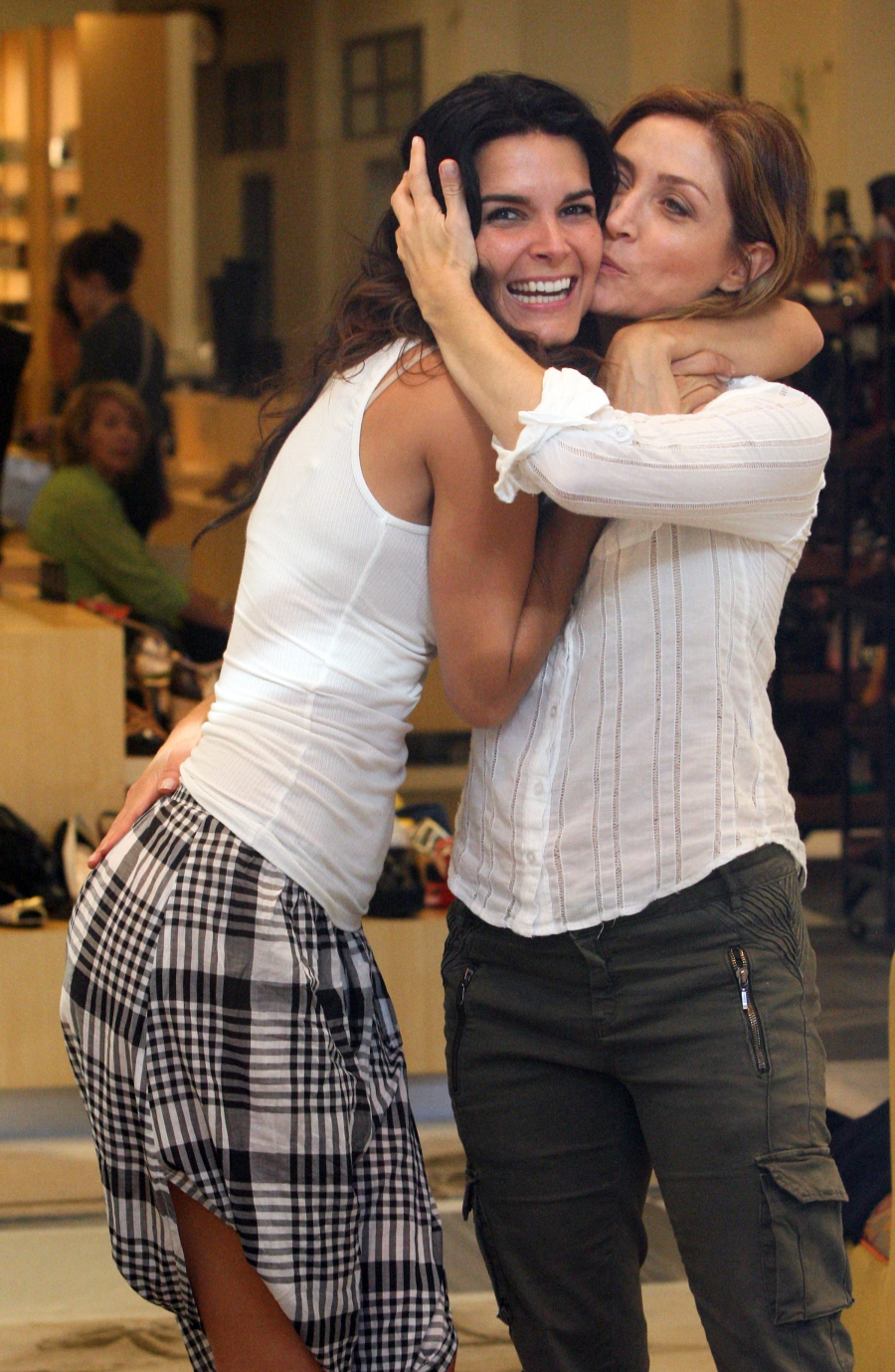 Angie and Jason at the 2010 Vanity Fair Oscars party, and on January 27, 2010. Credit: WENN. Angie & Sasha Alexander on July 3, 2010. Credit: Fame.