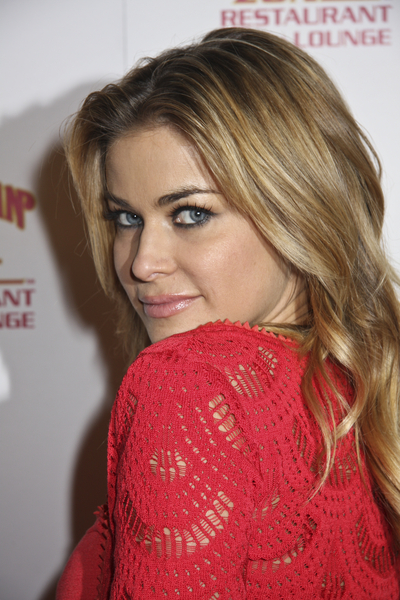 The company that brought us the Carmen Electra home pole dancing kit is seeking a partner to help launch a pole dancing version of Nintendo's Wii.
"According to the report, Peekaboo Pole Dancing, the company behind the Carmen Electra home pole dancing kit, is looking to bring the new exercise to the makers of the game. The report speculates, "Pole dancing would certainly be an interesting fit for the Nintendo Wii, and it would be something to see how big of a pole they would actually ship with a game."
It sounds like a total fabrication and the dream of 15 year old boys everywhere, but it could be a possibility. Carmen has several pole dancing, lap dancing and stripping instructional videos aimed at providing a work out and adding sexy skills for the bedroom. The possible stripper game will be rated and aimed for an adult audience that caters to both men and women.
Currently Peekaboo Pole Dancing is shopping for a partner to make the dream a reality. The company needs help to license the concept. While Peekaboo denied Electra's involvement, it has not been completely ruled out. They sent out an email announcing the idea and mentioned a few of celebrities who own their portable poles to encourage hype. Kylie Minogue, the Pussycat Dolls and the Spice Girls were all mentioned.
I get the general idea. However I foresee a couple of problems. One – Wii games are aimed at all ages. I understand that adults can play, but the idea of seeing my dad swing around a pole in pasties on family game night is not appealing. Second a slew of lawsuits will begin as some knob uses the pole in a manner other than what it was intended for.
Note by Celebitchy: The Wii Fit
comes out on May 21 and is priced at $89.99. You can anticipate a pole dancing Wii option being wildly popular, but it doesn't seem like something the Nintendo people would want to put out considering the adult subject matter. If it does come out I know my husband and countless other husbands and boyfriends will be ordering one hoping to get the benefits, so maybe Nintendo will accept the controversy in exchange for the cash.
Here's a video demonstrating the Peekaboo Pole Dancing Kit:

And here's Carmen Electra doing a lap dance:

Carmen Electra is shown at Planet Hollywood on 4/26/08, thanks to PRPhotos.