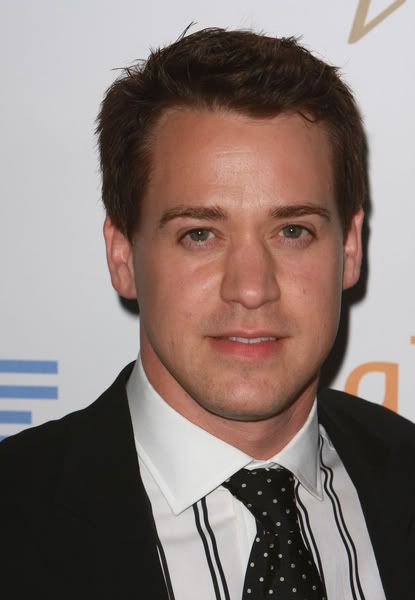 The GLAAD Media Awards were held on Saturday night, and had quite the A-list celebs. The Gay & Lesbian Alliance Against Defamation gives out awards to celebrities, television shows, and films that that portray accurate and inclusive representations the gay community. Ugly Betty won for Outstanding Comedy Series, while Brothers & Sisters took home the award from Outstanding Drama Series. Not surprisingly, Kathy Griffin's My Life on the D-List won for Outstanding Reality program.
Kathy Griffin sure knows how to yuk it up with her gays.

The redheaded funnylady picked up the Outstanding Reality Program award for her My Life on the D-List last night during the GLAAD Media Awards at the Kodak Theatre in Hollywood.

"I got the Michael Kors dress, the H. Stern jewelry and [stylist] Robert Verdi put me together," she said. "I didn't let a straight person near me tonight."
[From E!]
T.R. Knight used his time onstage to address some important political issues.
T.R. Knight spoke of the recent murders of teens Lawrence King and Simmie Williams Jr., who were killed earlier this year allegedly because they were gay. The openly gay Grey's Anatomy star also blasted republican Oklahoma state representative Sally Kern, who has come under fire since it was revealed that in a recent speech she compared gays to terrorists and said she believed the "homosexual agenda is destroying this nation."

"I am realizing more and more how privileged I am to be able to use my voice to support an organization like GLAAD," Knight said. "I will continue to do so until the Sally Kerns are taught the real teachings of Jesus Christ."
[From E!]
Here are some pictures from the GLAAD Media Awards, which were held at the Kodak Theater in Hollywood. Images thanks to PR Photos.