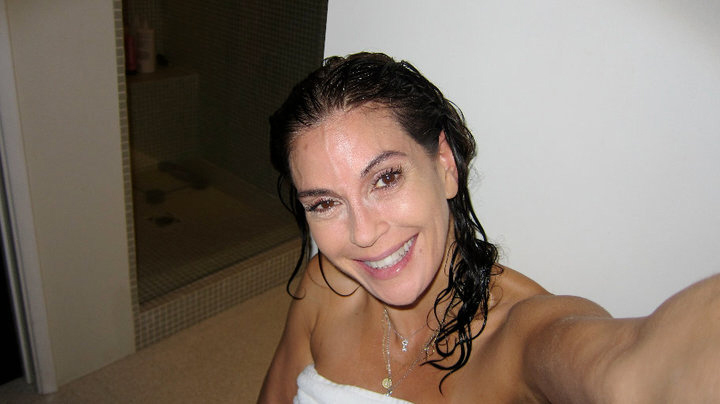 A few days ago, I gave Teri Hatcher some begrudging credit for posting photos of her (allegedly) un-Botoxed face, fresh out of the shower. Sidenote: a lot of you said she was wearing makeup, but I still don't see it. I think she just has really dark lashes, and it gives her the appearance of eyeliner. Whatever, I digress. Teri posted the photos on her Facebook, and included some very rah-rah-women don't need the 'Tox comments. Unfortunately, Teri is now backtracking on some of that sh-t. Oh, Teri. You are so easy to dislike.
Oops! Teri Hatcher hasn't banned Botox after all. On Monday, the 45-year-old star shared makeup- and Botox-free self-portraits on Facebook in an album entitled "Oy with the Botox," wrinkling her brow to prove she's now filler-free.

"I can't believe I actually put that out there!" she admitted Thursday to Entertainment Tonight.

But, to be clear, she explained, "It's not about Botox to me…I don't have any judgment about doing Botox…I've done Botox, I may do it again — I don't know. It's not the point."
The real mission of her "Does This Look Botoxed to You?" pics? "There has to be a different sort of baseline of how we're accepting beauty," the single mother of one said.

"I wanted women in America, not in Hollywood, to know is that so much of the manipulation of going from the real Teri Hatcher to the Teri Hatcher that's on an advertising poster or an endorsement — that a lot of that happens through lighting," she continued.

During the ET interview, the Desperate Housewives star also admitted that she was surprised by how quickly her pics were dispersed online. "Honestly, I am so behind the game on Facebook!"
[From Us Weekly]
Okay, I get that Teri wanted to eat sh-t and say "no judgment" about other women getting Botox. But she took a perfectly good story – woman with mangled 'Tox Face posted photos online with anti-'Tox message – and made it just another wishy-washy pandering move. I might respect her if Teri came out and was like, "Don't use Botox, look at how weird MY face looks, I wish I had kept it normal." No one will ever do that right?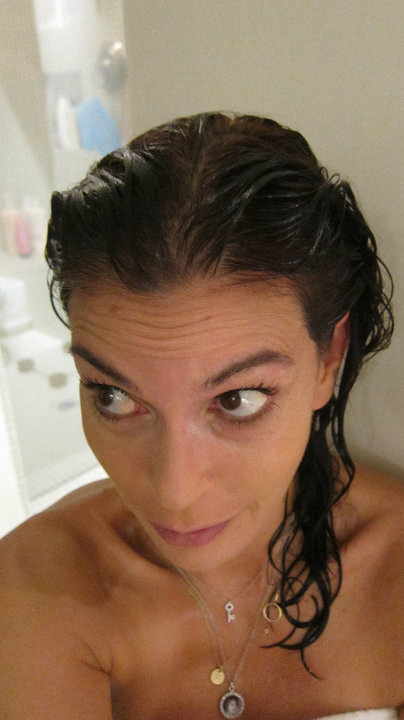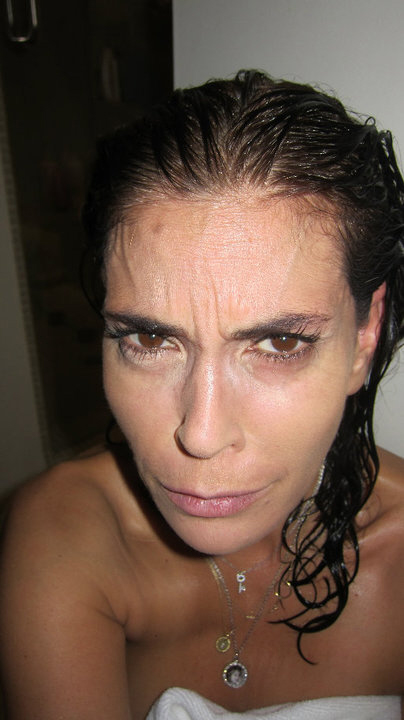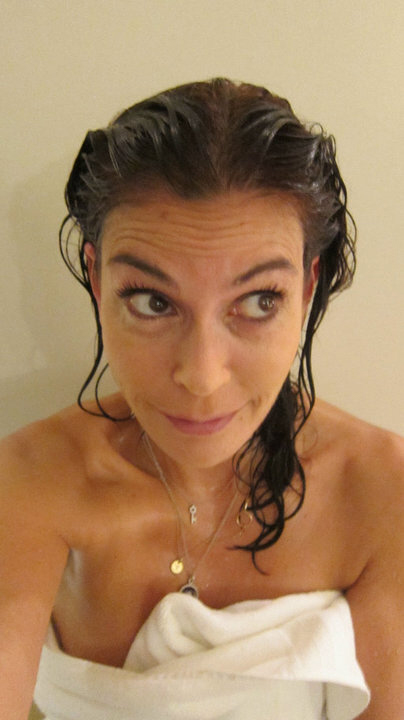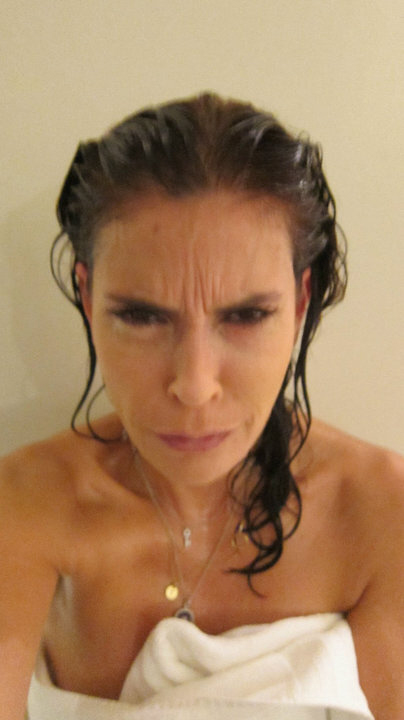 Photos courtesy of Teri Hatcher's Facebook.