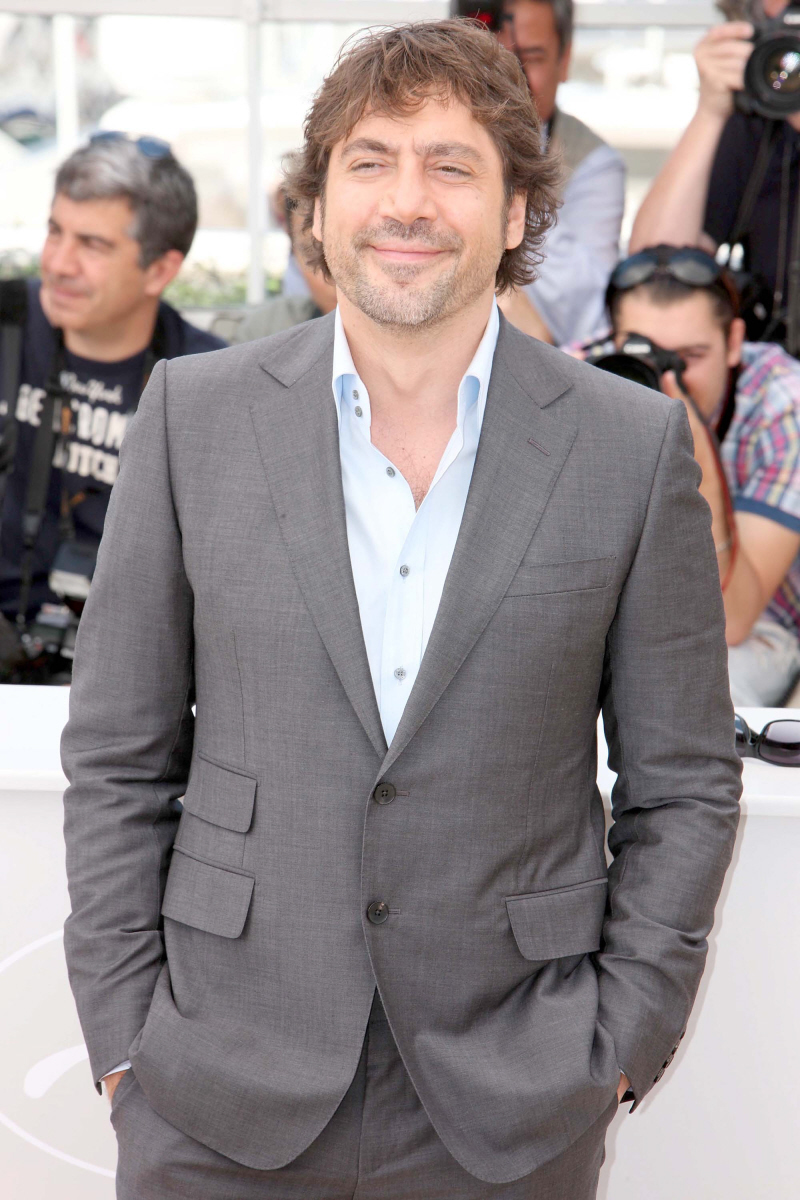 In a recent Elle Magazine profile, Javier Bardem kind of went overboard – in a really sweet way – about his love of Brad Pitt. Brad is the executive producer on Eat, Pray, Love, but Javier's comments didn't come across like some kiss-ass sort of move from an actor to a producer. It sounds more like a boy-to-boy crush, and you know how much I love the homoeroticism with Javier Bardem. After all, in my mind, Javi is Daniel Craig's imaginary lover. I can do it for Javi and Brad too, that fine. Here are Javi's original comments in Elle (the full piece is good too):
Ask if he's ever been strongly pursued by a costar after a film wrapped and he replies, "No, no. I'm not Brad Pitt." Adding, "I had the great opportunity to meet Brad a couple of times…what a beauty! He is beautiful and his physicality is so amazing to see. But the beauty really comes from different places—the way he talks, the way he's interested in what you're saying. And that body is like—wow! It's amazing, no? He really made me feel very, like…I don't know, like, I could fall in love with him! Like a teenager girl getting crazy and going [screams] like that. I met him only twice, but so nice, so…generous and very true to himself, and I don't know him that well, but I would say it's a good self. And that is when the beauty comes voom! And if you have a body besides that, then it's like, f-ck!"
[From Elle]
Yes, my Javi. It's exactly like "f-ck". And I'm really hoping Angelina Jolie will cosign this, because the world needs some hot Javi and Brad action. OMG, I just had an image of Javi kissing Brad on the neck and I almost wet myself! GAH. But isn't it sweet how Javi turns into a teenage girl with a crush when he talks about Brad? That's a man who is really comfortable with his sexuality.
Anyway, apparently Javi has been fielding some questions about the Brad-love that dare not speak its hot, homoerotic name. Javi was still feeling it, although he did make himself sound like a dirty whore willing to sleep with Brad for a part. Oh, God. THAT is another great fantasy, ladies:
We suppose Javier Bardem makes a valid point. During his Tonight Show appearance on Thursday, the Oscar winner was asked by Jay Leno to explain the man-crush he was recently quoted as having on Brad Pitt…

"I mean, who doesn't have it?" Javier said with a laugh. "I had the chance to meet him and he's very nice, very sweet. I mean, great body, great face. I was like, alright!"

But rather than just let such a, er, manly moment go, the newly married actor decided to put those amorous feelings to good use.

"He was a producer of Eat Pray Love, so I was flirting with him so I could get a job," he explained. "I wanted to make him believe that I could fall in love with him so he would give me a job."

Not surprisingly, it worked. Now Javier's got a little extra spending cash to go and replace that undoubtedly worn-out copy of Troy.
[From E! News]
Best story ever, right? I wish I was a Hollywood producer so Javi would flirt with me. I wish I was Penelope Cruz. No – I wish I was Brad at this moment. Because Javi seems WAY more into Brad than Penelope.
Homoerotic fan-fiction: Brad walks in the hotel room. Javi already has a drink. Brad motions to the bed. "What would you do for the part?" Brad asks Javi directly, meeting his eyes. The flicker of desire flashes on Javi's face. "You are a beautiful man, but I'm married… I can't…" Brad: "Then what are doing here?" Brad walks to Javi, and runs two fingers down his dark face. "Yes," Javi whispers. He slowly moves his hands up Brad's body…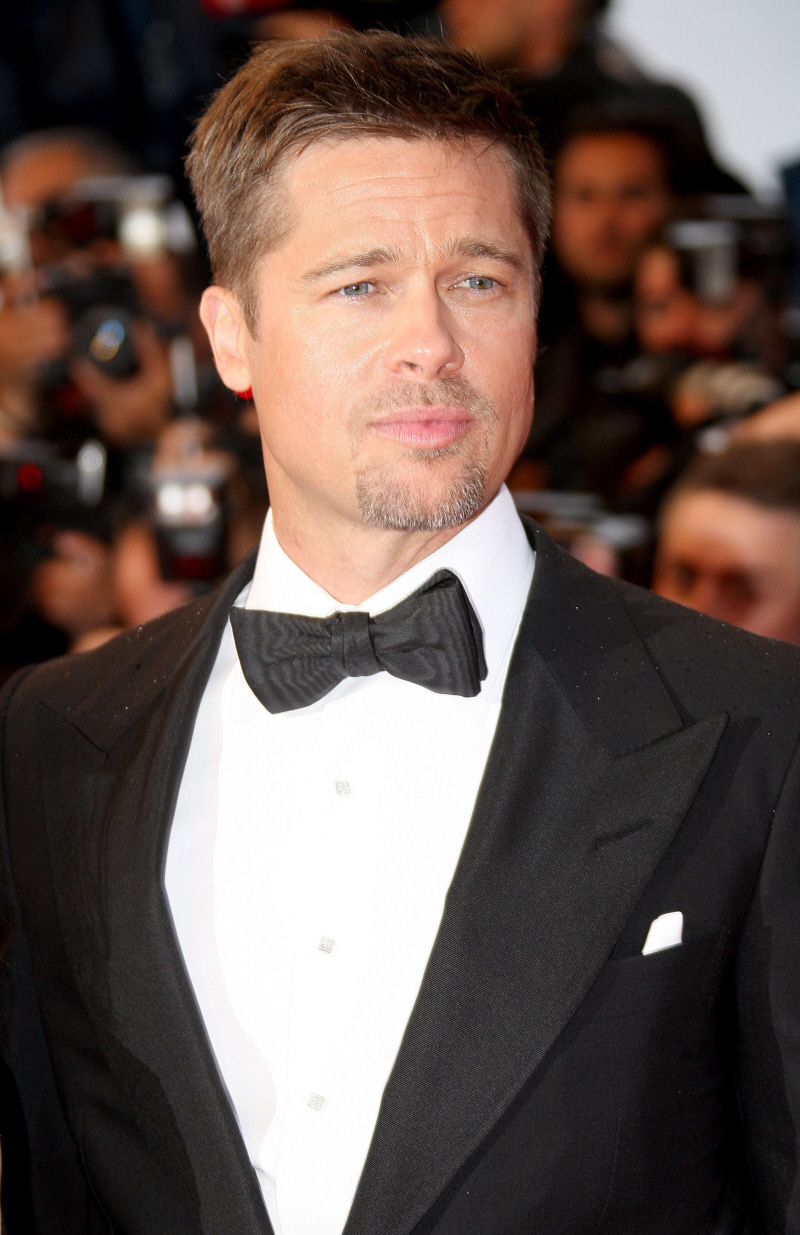 Javi and Brad in Cannes in 2010 and 2008, respectively. Credit: WENN.