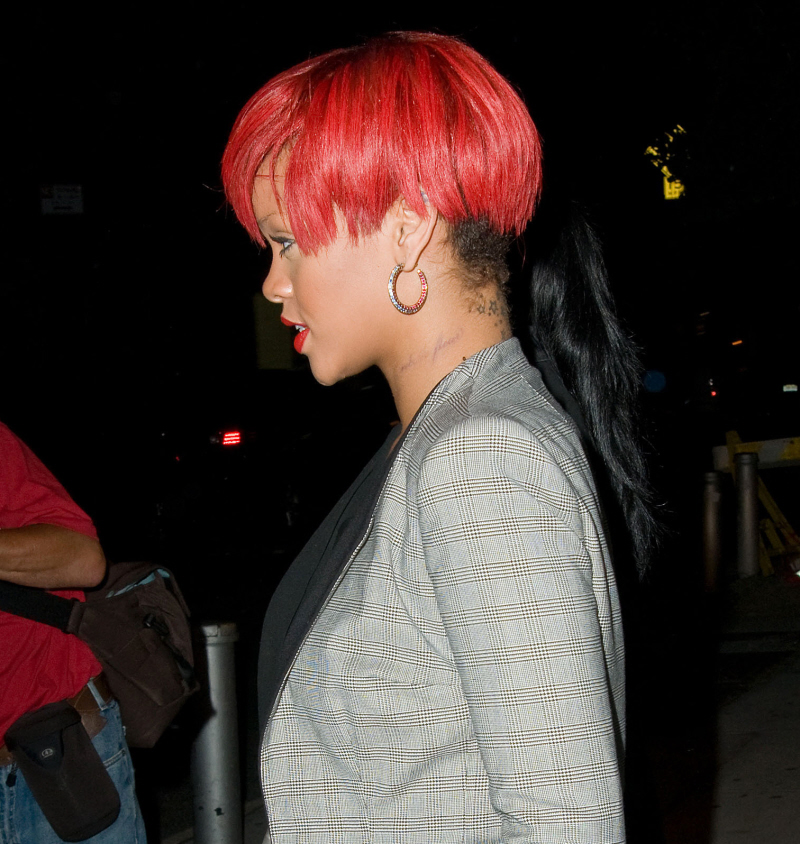 I can't believe Rihanna's dumb neck tattoo is a two day story. But it is, so here goes. A few days ago, Rihanna went in and got a neck tattoo that read (in cursive) "Rebelle Fleur". Yesterday, PopEater and other sites ran stories about how in French, this is completely wrong. Apparently, it should be "Fleur Rebelle". While in English we say rebellious flower (putting the adjective before the noun), in French and other languages, you put the adjective after the noun. Flower Rebellious. Eh. Anyway, OK! Magazine has a piece today claiming that Rihanna intended the tattoo to read exactly as it does — Rebel Flower. Two nouns, she claims.
After photos appeared of Rihanna's new tattoo — which reads "Rebelle Fleur" — Internet pedants claimed that it was "gibberish" because she got the French phrasing wrong.

Au contraire, says Rihanna.

While Gawker.com argued that, since the adjective usually comes before the noun in French, the phrase that was inked on RiRi's neck last week should say "Fleur Rebelle."

But in a text message that she sent to her tattoo artist Keith "Bang Bang" McCurdy — which has been leaked exclusively to OK! — the "Rude Boy" singer says that the tat is right on the money.

She even predicted that the press would try to call her out on it!

She wrote: "rebelle fleur translates to rebel flower, NOT rebelious flower, its 2 nouns so in that case fleur does not HAVE to be first! Fyi, cuz they will ask".

So it turns out Rihanna knows more about French than those hoity toity writers at Gawker do! We'd say "touché," but we don't really know French.
[From OK! Magazine]
Eh, I kind of see her point, and I'll concede the issue, mainly because I don't really care. I wish someone would take her to task for the stupidity (in general) of the neck tattoo.
In other Rihanna news, she and Ke$ha apparently rocked Madison Square Garden last night, with lots of celebs in attendance. MTV News has more here.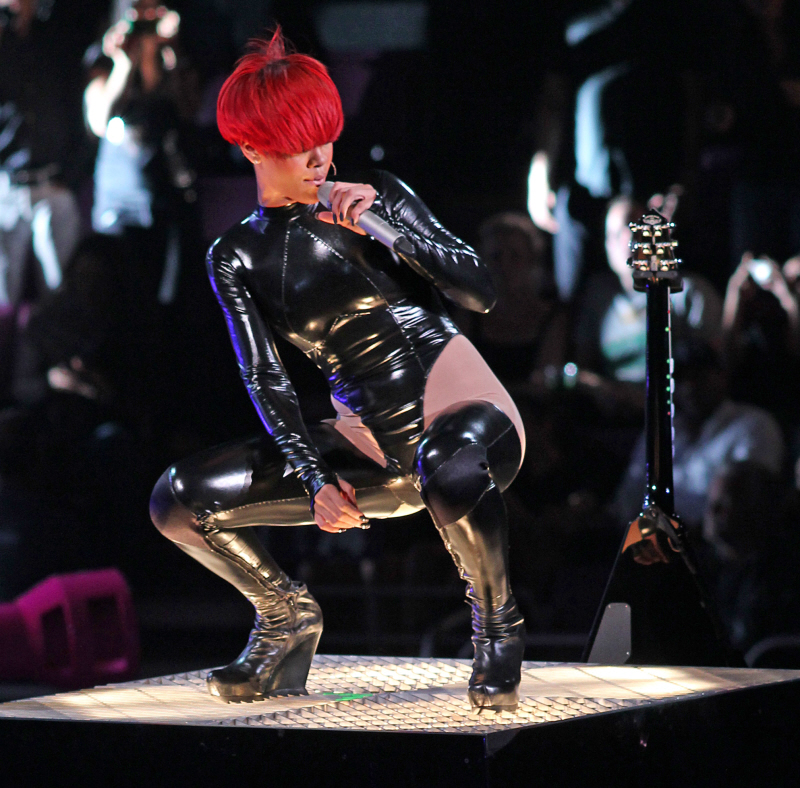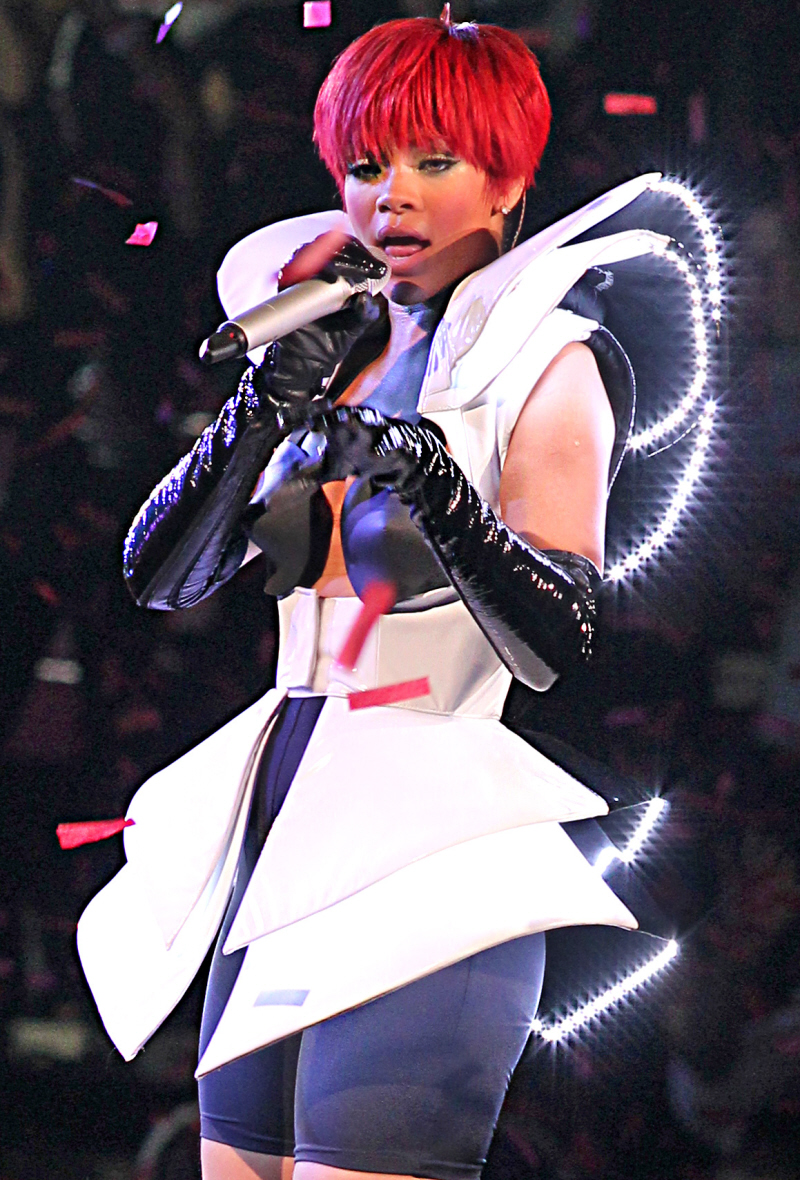 Rihanna on August 10 & 12, 2010. Credit: WENN.