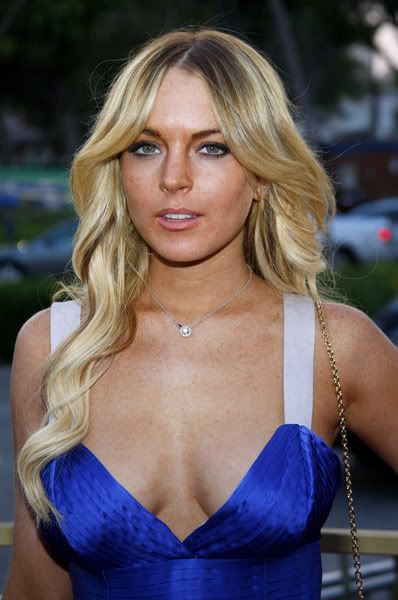 Have you noticed that there are much fewer stories about Lindsay Lohan lately? A story in People made it abundantly clear that she's completely fallen off the wagon. While the gossip magazines and sites covered it, it was barely a blip on our radar. She's living with a woman and we covered a story that she yelled at Ashley Oslen for trying to talk to her girlfriend, saying "Get your 15-year-old Full House ass away from my girlfriend," but it only got 7 comments. It's not like anyone really cares about her at this point. Good for her for staying in a relatively long term relationship even if she's insanely jealous and drinking again.
The stars of faux reality show "The Hills" get more press coverage than Lohan, and that's really saying something. Over the weekend there was a story that she drink Shirley Temples and seemed to abstain from alcohol while at a gig her girlfriend, DJ Samantha Ronson, played in Las Vegas on Friday, but with Lohan you never can tell if she's sneaking vodka into her drinks. Nor does anyone particularly seem to care.
Here she is at the Launch of the Scarlet HD TV Series yesterday, looking rough and awkward in that dress. Also shown are Heidi Montag and Spencer Prat, Emmy Rossum, Kristin Cavallari, Lauren Conrad, Tila Tequila, Vanessa Marcil, Bai Ling, and Travis Barker. Thanks to PRPhotos.