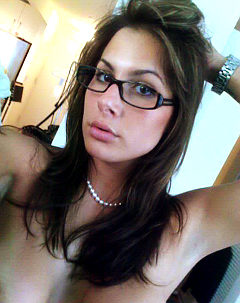 Elliot Spitzer's hooker Ashley Alexandra Dupre is suing Joe Francis and his Girls Gone Wild franchise for over $10 million in damages for releasing photo stills from a tape she made in 2003 when she was just 17. In the tape Dupre wears a backwards baseball cap and a bikini. She flashes her boobs for the camera, grabs herself and dances provocatively while guys surrounding her cheer. Dupre was on spring break in Florida and claims that she was given alcohol and "cajoled" into an appearance, although she certainly seemed willing at the time. She is suing for the use of her name and likeness on The Girls Gone Wild websites and promotional material, and according to People Magazine the tape was never released because she was just 17 at the time.
For his part Joe Francis says he's "amazed" that she's suing him because they are photos taken with many people present and he didn't even release the tape since she was underage. He does say that it "doesn't matter" if she was underage, since she showed false identification and claimed to be older: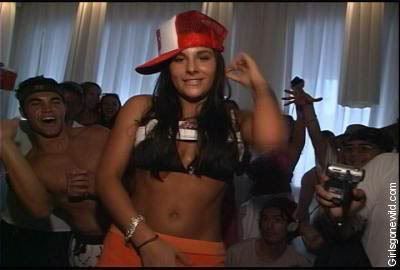 "It is incomprehensible that Ms. Dupré could claim she did not give her consent to be filmed by Girls Gone Wild, when in fact we have videotape of her giving consent, while showing her identification," Francis told Usmagazine.com…

"She's seeking $10 Million for topless photos taken in front of a room full of people, including two newspapers and multiple crews we had in the room," he said. "These images were taken in public places and contain no sexual contact. We expect to triumph in this matter and continue to offer the best and hottest girls."
[From US Magazine]
While Dupre has not made a public appearance since the scandal broke 6 weeks ago, she has profited since the news got out that she was paid over $1,000 an hour for servicing former NY Governor Spitzer. Dupre has ambitions of becoming a pop star, and is said to have received over $200,000 for downloads of her songs.
The NY Daily News reports today that she has a new manager for her music career and is shopping around for a label that will have her. How convenient that she's getting new press now for suing Girls Gone Wild. Her Myspace (warning: bad automatic music) has received over 10 million views.