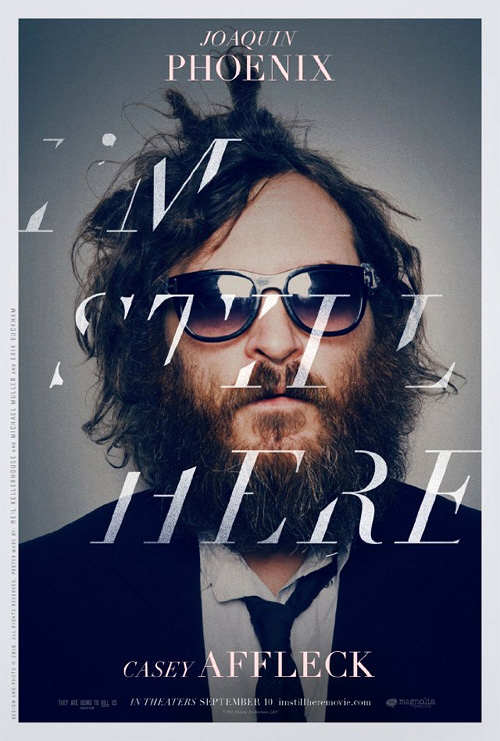 You knew it was coming. Well, I knew it was coming. As soon as I saw that some poor studio was actually going to take the time, money and effort to promote Joaquin Phoenix and Casey Affleck's idiotic "performance art" documentary I'm Still Here, I knew that we would be seeing trailers and clips and a real push to get people to see this turd. At the end of Casey and Joaquin's long journey, I've come to conclusion that Joaquin was absolutely faking the whole thing. And that makes me think he's an a–hole. See if you can get through this trailer without having your eyes roll out of their sockets:
New Agey speech/voice-over about how we are all unique droplets of water? Check. Mangy, tick-infested beard? Check. Brutal life-altering realizations in the back of a limo? Check. The necessary scary music, emphasizing how "alone" one celebrity is when he's having his photo taken? Check. Pregnant-man gut? Check. Vague night-vision homo-eroticism? Check. Soul-crushing narcissism? Check. Ugh. This is how one of the best young actors in Hollywood pisses away his talent and the goodwill of many, many people.
Poster courtesy of Daemon's Movies.