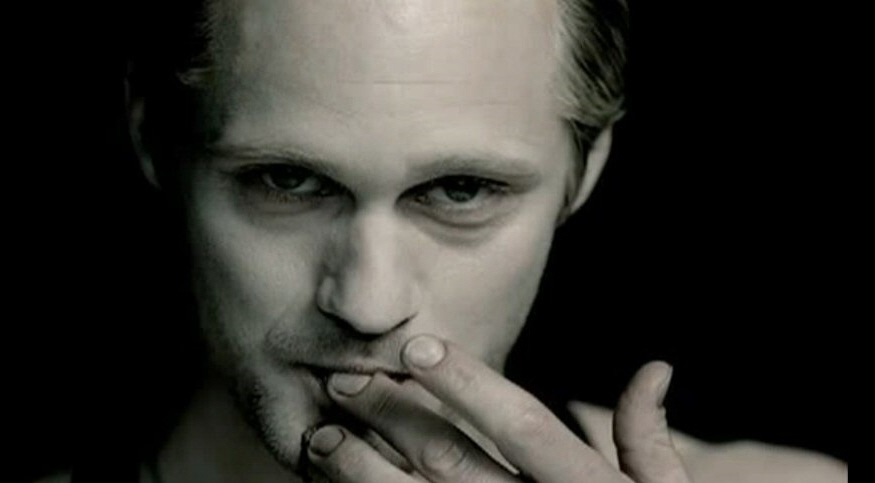 CB wishes she could cover this, but she's gone and now it is my sad, horrible task to talk about Alexander Skarsgard's magical wang. Some excerpts are coming out from Rolling Stone's profile of the True Blood cast, and Alex and Stephen Moyer in particular had some awesome stuff to say. Alex informs all of us that when he's filming a sex scene, he doesn't wear anything to cover up his bits and pieces. Bless his heart. He doesn't want "a sock around it" (is anyone else imagining the emphasis on "it" while Alex strokes himself and stares at your boobs?). Sigh… oh, and Moyer is funny! He's always funny, though, I love his interviews:
The cast of HBO's True Blood not only strip down for the new Rolling Stone — they also bare all about shooting the show's racy sex scenes.

Says Alexander Skarsgard (who plays sexy vamp Eric): "I don't want a sock around it, that feels ridiculous. If we're naked in the scene, then I'm naked. I've always been that way."

Anna Paquin says she covers up — somewhat. She reveals that she wears a "patch" – a thong-like attire with the sides cut off – while filming nude scenes as her character Sookie Stackhouse.

As for her costar (and real-life fiance) Stephen Moyer (who plays Sookie's vamp love Bill Compton)? He wears a sock on set — out of consideration for others.

"I've got nothing to hide," he says. "I just think it might be embarrassing for the crew."

The idea of celibate vampires is ridiculous, True Blood creator Alan Ball says.

"To me, vampires are sex," he says. "I don't get a vampire story about abstinence. I'm 53. I don't care about high school students. I find them irritating and uninformed."

On his show, every available orifice is used for intercourse: gay, straight, between humans and supernatural beings, and supernatural being on supernatural being, whether he be werewolf, dog or an enormous Minotaur-looking being called a maenad. None of the sex is quite as good as vampire sex, though, which can happen at the astonishing rhythm of 120 bpm while simultaneously devouring one's neck and making your eyes roll back into your head.

Says Stephen Moyer — who plays Bill Compton, the undead Southern Civil War Veteran — "If we go from a base level, vampires create a hole in the neck where there wasn't one before. It's a de-virginization — breaking the hymen, creating blood and then drinking the virginal blood. And there's something sharp, the fang, which is probing and penetrating and moving into it. So that's pretty sexy. I think that makes vampires attractive."

He laughs a little. "Plus, Robert Pattinson is just hot, right?"
[From Us Weekly and Rolling Stone]
LOVE that Moyer is still talking (gentle) smack about Robert Pattinson. Last year, Moyer called Pattinson's Edward "the Diet Coke of vampires." Love it. And I love that Alan Ball is calling Stephanie Meyer out on all of the abstinence stuff too. Now… let me just sit here and think about how Alex walks around naked every day on set. Sigh…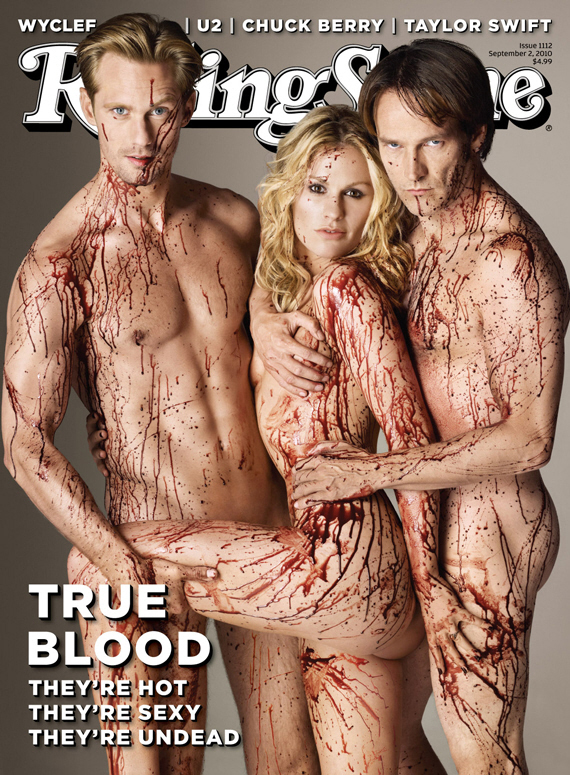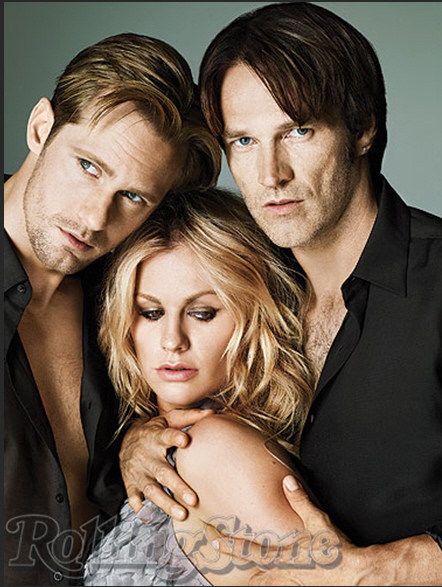 RS cover courtesy of HuffPo. Additional pics courtesy of RS online.