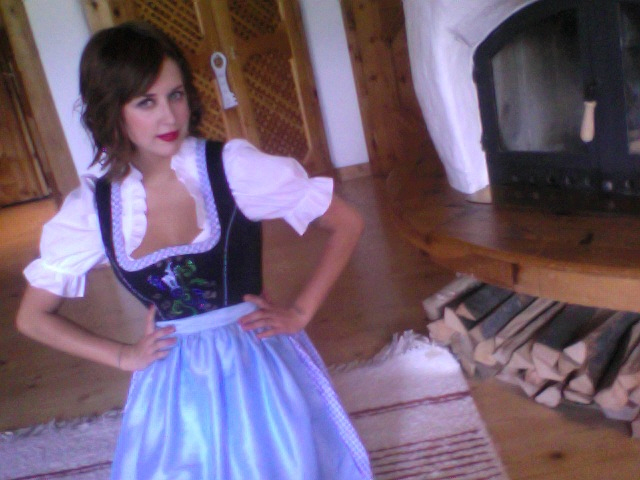 Here are some photos of "accomplished journalist" Peaches Geldof in Germany – she tweeted these. By the way, it's her boyfriend Eli Roth who is calling her an "accomplished journalist". I'll get to it in a second. First, can I just say something about Peaches? What with the new (horse) teeth, the big orange tan and now with her newly slimmed-down figure, doesn't Peaches look… kind of good? Yes, she's "gone Hollywood" but that's not necessarily a bad thing. Peaches actually looks kind of cute here. I hate myself now.
But of course she's still pretty dumb and ridiculous. But her boyfriend Eli Roth can't admit that. Eli was on Chelsea Handler's show this week, and Chelsea tried to joke with him about "Peaches" being a stripper's name. Eli's reaction? Oh, God:
Peaches' film director boyfriend Eli Roth defended her on a U.S. talk show, describing her as an 'accomplished journalist'.

Host Chelsea Handler on E! show Chelsea Lately admitted she thought Geldof was a stripper due to her unusual first name.

Handler said: 'I want to talk to you about your new girlfriend Peaches Geldof. I met you when you came to my book party and you were with Peaches but I didn't know who Peaches was, I know she is famous but I didn't know who she was. So when you said Peaches, I thought she was a stripper. And I kind of felt bad because I felt like I almost kind of treated her like a stripper.'

In reply, Roth said: 'No she's actually produced three documentaries that have aired on British television, she's an accomplished journalist.'
[From The Daily Mail]
Um… what? Peaches "writes" a "column" for Nylon Magazine. For the most part, she makes up lists, like this. She pontificates, "Dear Diary" style. Granted, she writes for a magazine and I don't, and that does piss me off. But what pisses me off more is that Peaches Geldof is not anywhere near a "journalist" or a gifted magazine writer. Case in point: over the weekend, I got my Septemeber Vogue, and I'm still pouring through it. I haven't finished it yet because I keep going back and re-reading Louisianan Julia Reed's beautiful and heartbreaking essay on BP and the Gulf Coast. Julia Reed is an accomplished journalist. Peaches Geldof is an air-headed druggie bimbo famewhore.
Back to Eli Roth for a second: he's working on an "ironic" horror film called Thanksgiving. He got the idea when he made a fictional "trailer" for it for Grindhouse. Pajiba has coverage here, and they're bashing him for it.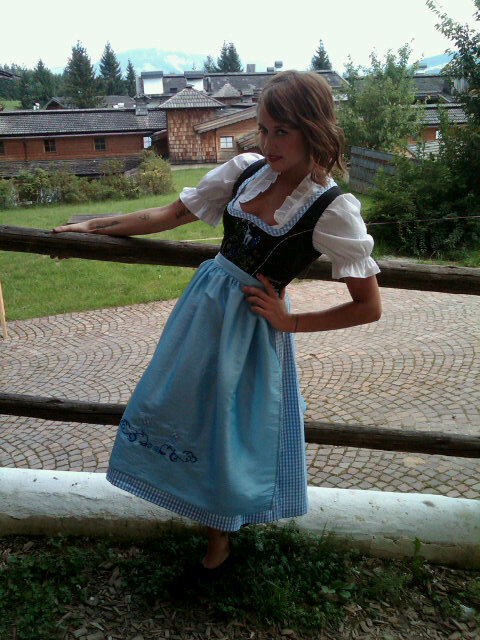 Photo of Peaches via her Twitter.