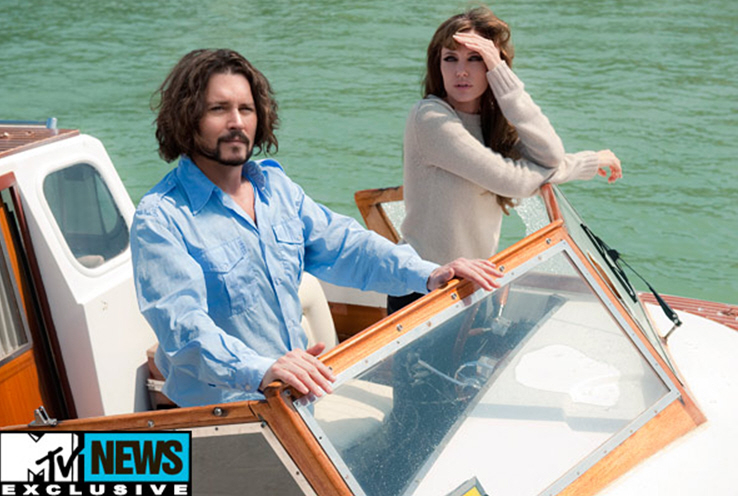 This is the first second promotional image from The Tourist, courtesy of an MTV Exclusive. The Tourist recently got its release date pushed up to December 10, which means that in no time whatsoever, we're going to be getting some trailers and interviews and such, which I'm sure we're all looking forward to (insert whatever side-eye you want). Anyway, Cinema Blend says Depp is Photoshopped to hell and back in this image… but is he really? Yes, he looks a bit "fresh" but it's still Johnny Depp, you know? Ooh, here's the real first image from The Tourist – I can't remember if I've already shown this: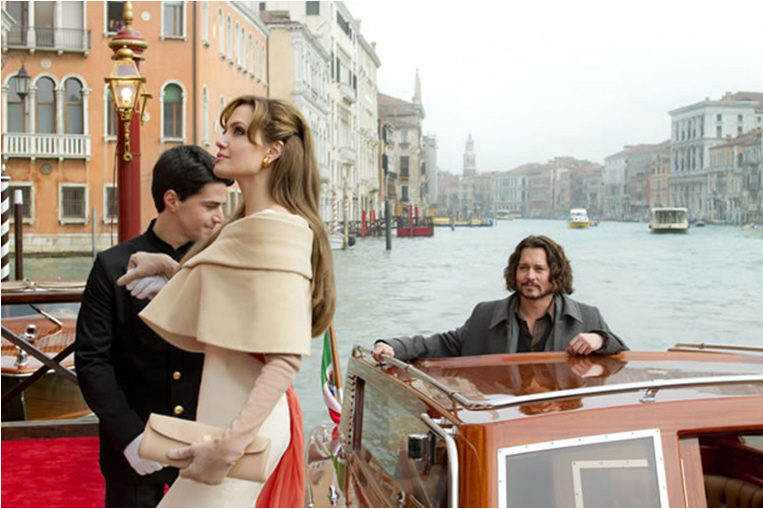 All in all, the momentum isn't really building for this huge December release. I kind of think they should have just kept the old release date (February, I believe), because they could have really had time to build momentum. Now everything seems rushed, and this slow leaking of promotional images… well, it's kind of non-starter. It just seems like "Two Pretty People Wander Around Venice And One Of Them Has Bangs Trauma." What the f-ck is the actual plot? Dunno. Some mutterings of Depp playing "the tourist" who is going through some kind of personal crisis when he meets Jolie, and they get romantic, but it's all a setup for something nefarious. Basically. Or, like I said, "Two Pretty People Wander Around Venice." The only thing that is giving me hope that this is actually a really great film is the director – Florian Henckel von Donnersmarck, who directed one of the best films of the past decade, The Lives of Others. We'll see.
Oh, one more thing – Paul Bettany (who I adore) is also in The Tourist, and he recently gave a funny little interview about working with Depp and Jolie and his little man-crush: "'The Tourist,' with two unknown actors called Johnny Depp and Angelina Jolie… little indie movie… I think it was the first Paul Bettany movie they had ever been in and they were a little nervous. I sort of fell massively in love with Johnny Depp, who's just one of the sweetest, funniest human beings you can possibly imagine. It's so nice when you meet one of those people who make that much f–king cash, that you kind of go, 'I'm really glad it happened to you.' It's awesome." It's even better with the accent:
Here are some un-'Shopped photos from the Venice set this past Spring: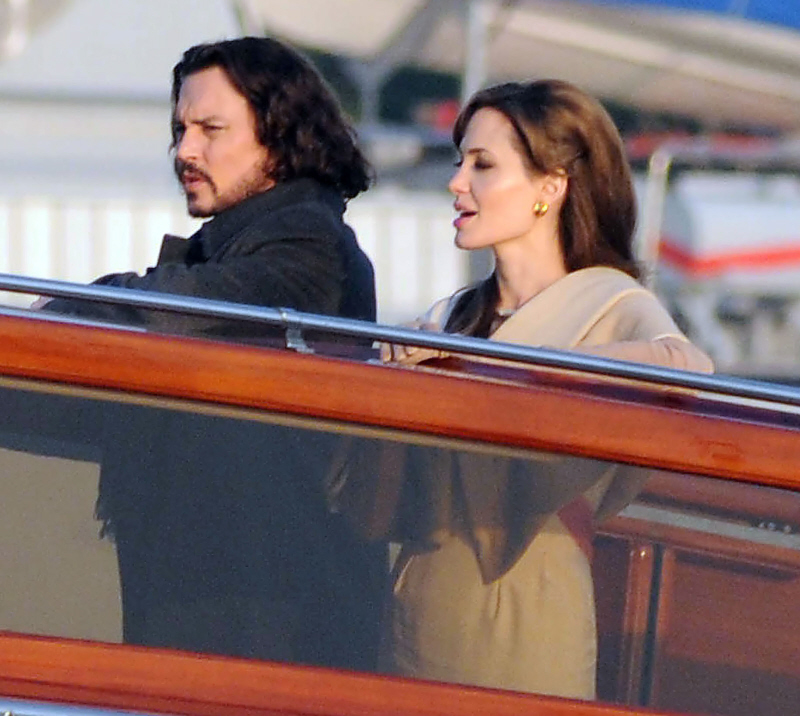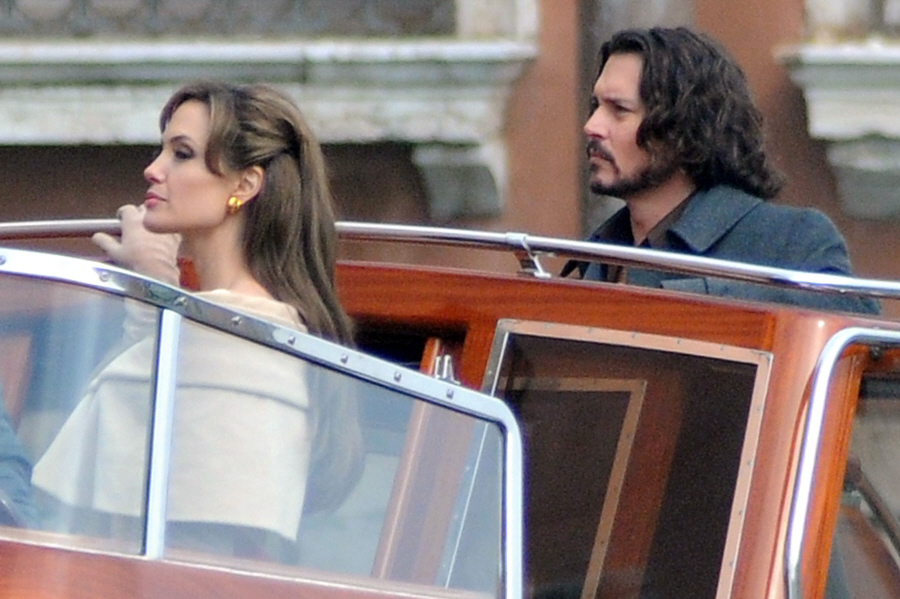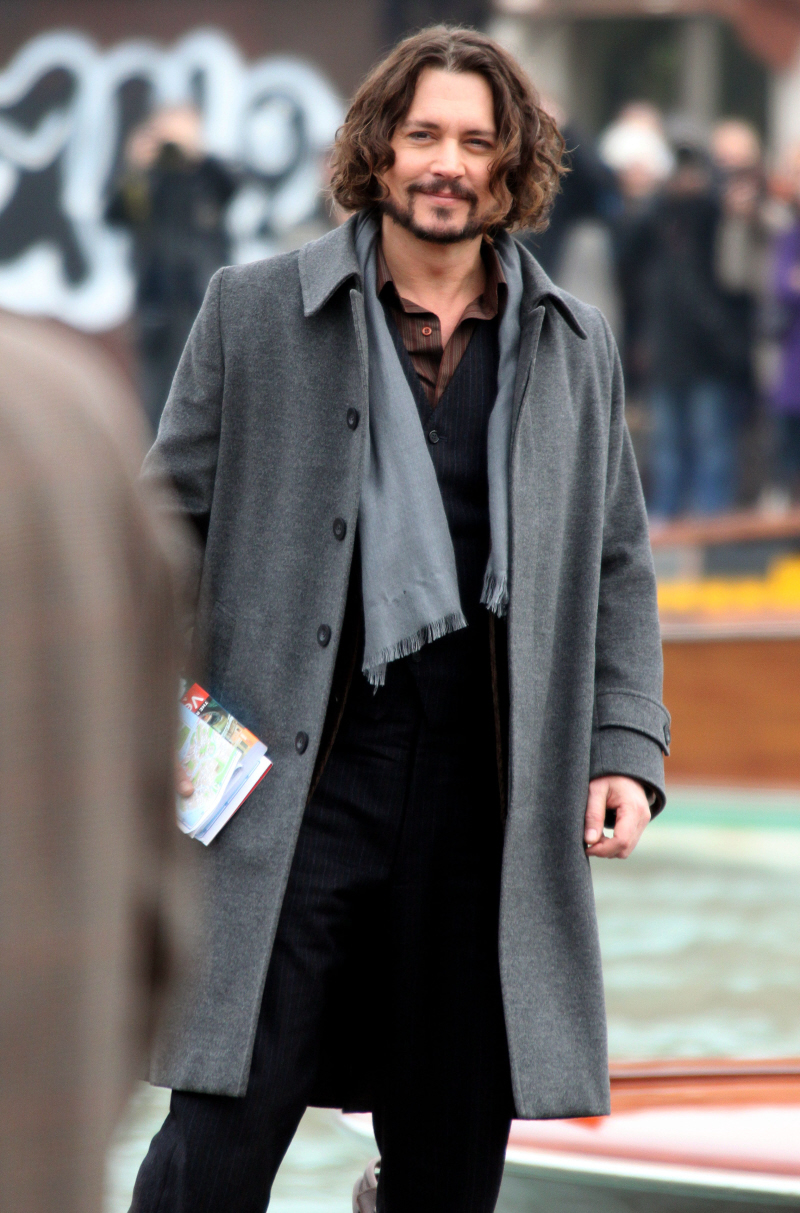 Promotional images courtesy of MTV and Collider. Additional pics courtesy of WENN.