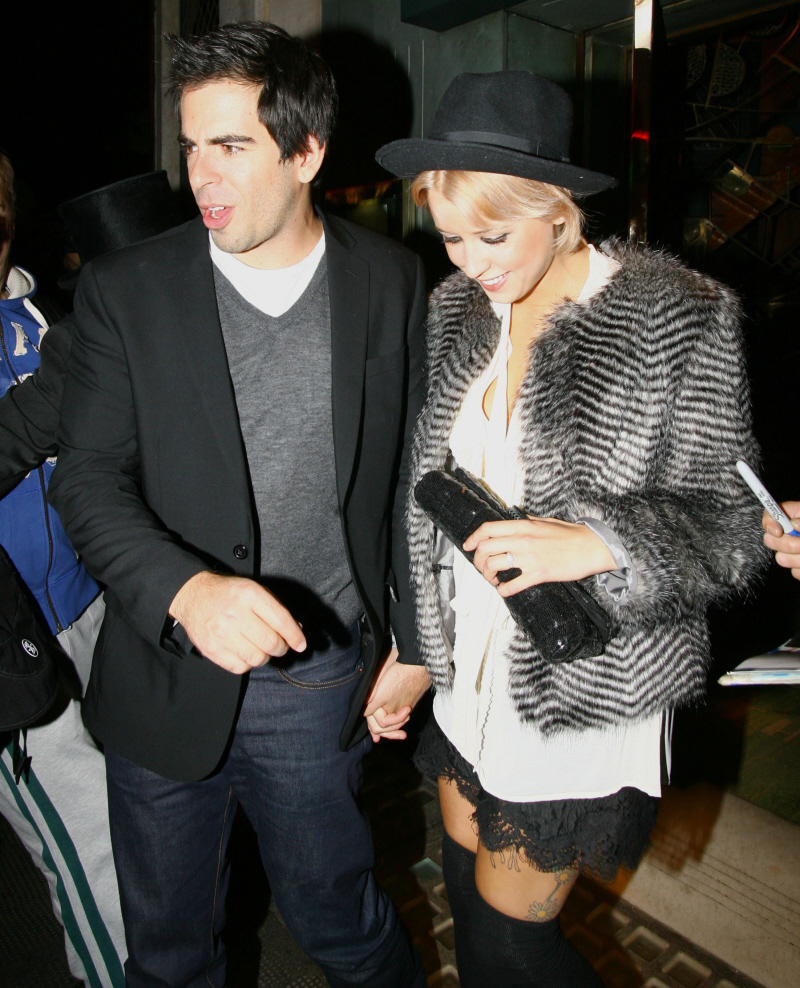 A few days ago, Peaches Geldof announced that she and Eli Roth were celebrating their six month anniversary. She announced it on Twitter – ha. Anyway, that little piece of news had some people (including me) waxing on and on about how we didn't think it would last, and how they might make it work for the long haul, all of that good stuff. Now, surprise, surprise, they might be engaged, for real. Peaches and Eli were out last night, and it looks like Peaches was wearing a rock on her important finger (I don't want to know what she does with that finger, I really don't).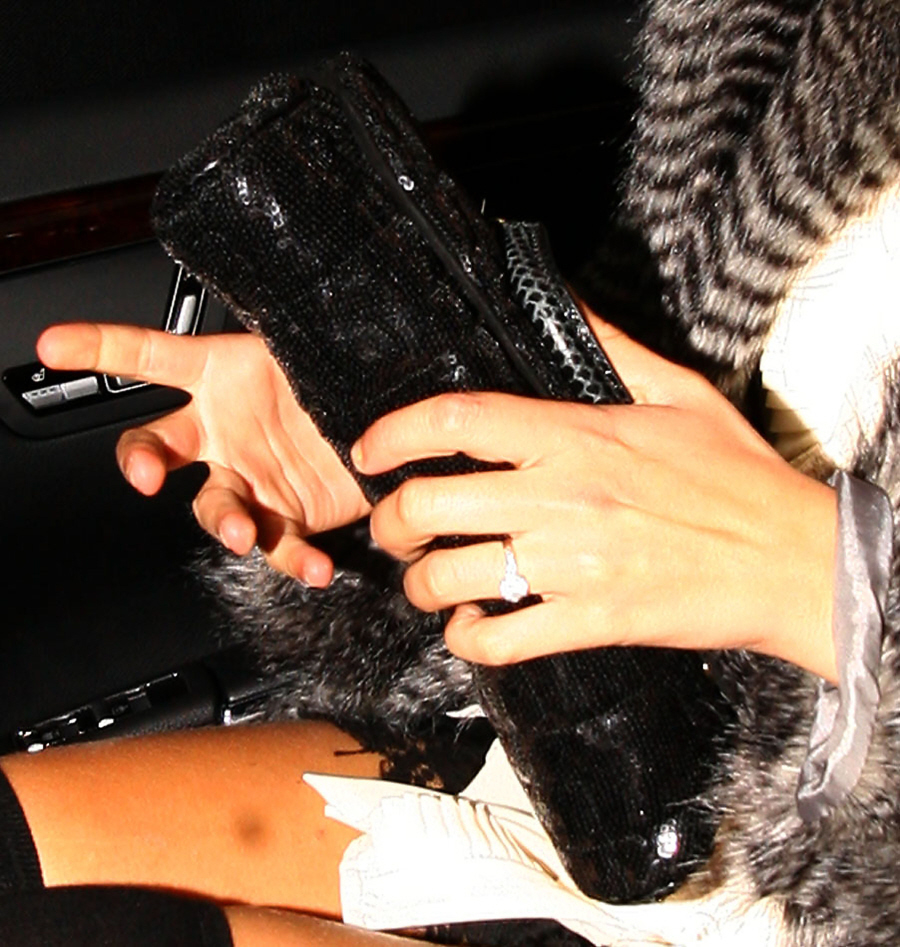 There are tons of photos of Peaches flashing the rock last night, as she and Eli went to two celebrity-paparazzi haunts in London, The Ivy and Bungalow 8. However, when The Daily Mail contacted Peaches' rep (that poor bastard), the news came down that Peaches is "100% not engaged." She is, however, 100% press-hungry famewhore. I really believe this is their dynamic at this point – I used to think Eli was way more into Peaches than she was to him, but now I kind of think that Peaches is pushing Eli to make a commitment while he's all "Um, no, you're just the girl that I can be a freak with. I'm probably going to end up married to a nice Jewish girl, not some famewhore English muffin."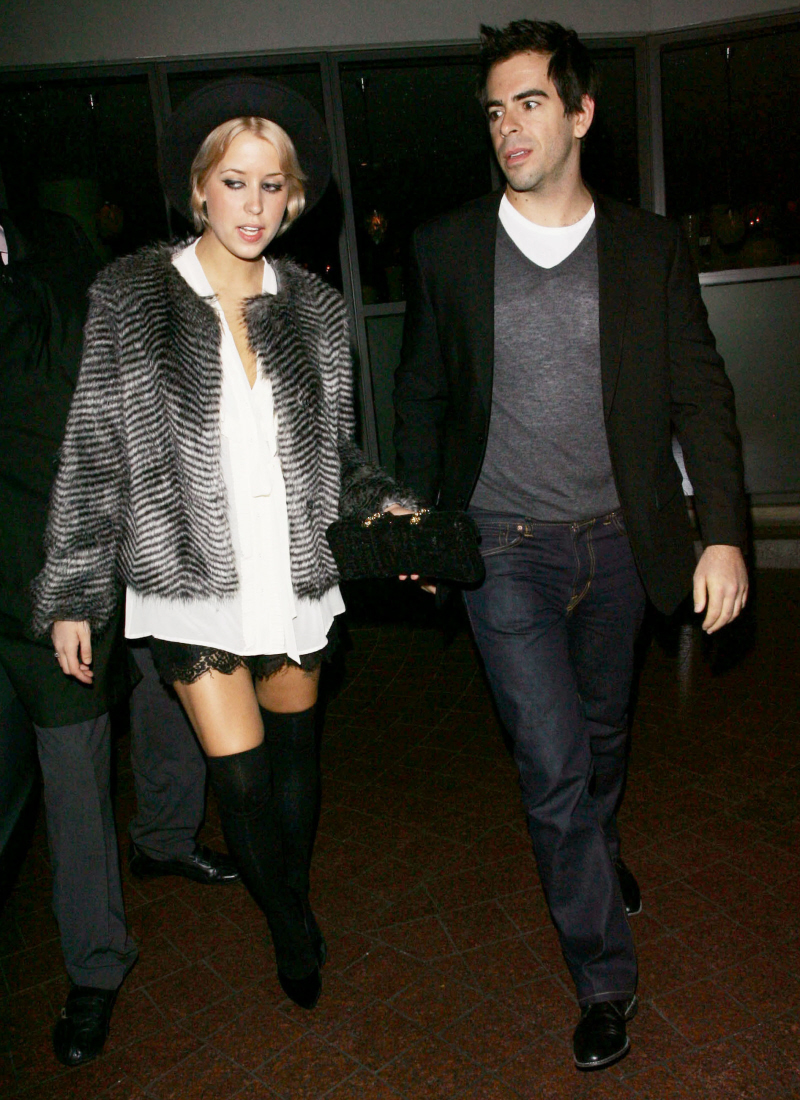 Peaches & Eli in London on Sept. 1, 2010. Credit: WENN.