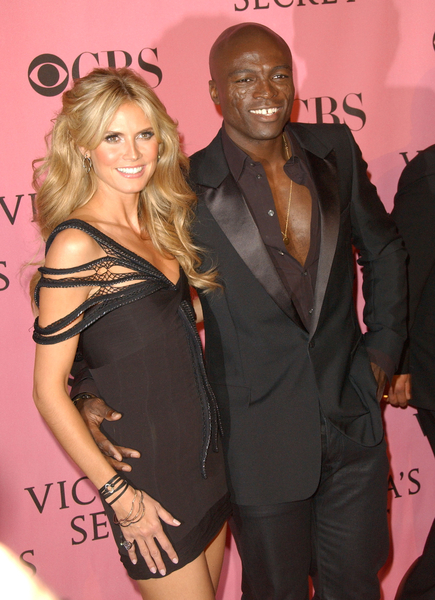 I think about 90% of the women in the world wish their partner was more romantic. I tried to see if Cosmo magazine had a poll on this but I couldn't find one. After reading this story, I suspect that closer to 100% will want their men to emulate Seal, and his big gesture to Heidi Klum.
"[Seal] took me by helicopter," the Project Runway host, 34, tells Marie Claire's June issue about their December 2004 vacation to the Canadian Rockies. "He had an igloo built there, and they'd brought up everything: a bed with sheets inside the igloo, rose petals everywhere, candles. Very, very romantic!"

As she goes on to describe, "There was food and champagne, and then the helicopter left. It was a little scary, too, because you're so cut off from the world. No trees, nothing – it was hardcore. But I was ecstatic."
That has to be a hard romantic gesture to top, and one of the best marriage proposals I've ever heard. Definitely better than TomKat's cliché Eiffel Tower publicity stunt. Most of all, I'm impressed that Heidi managed to keep that story to herself for so long, as she and Seal were engaged in December 2004.
Seal and Heidi Klum are shown at the Victoria's Secret Fashion Show on 11/15/07, thanks to PRPhotos.