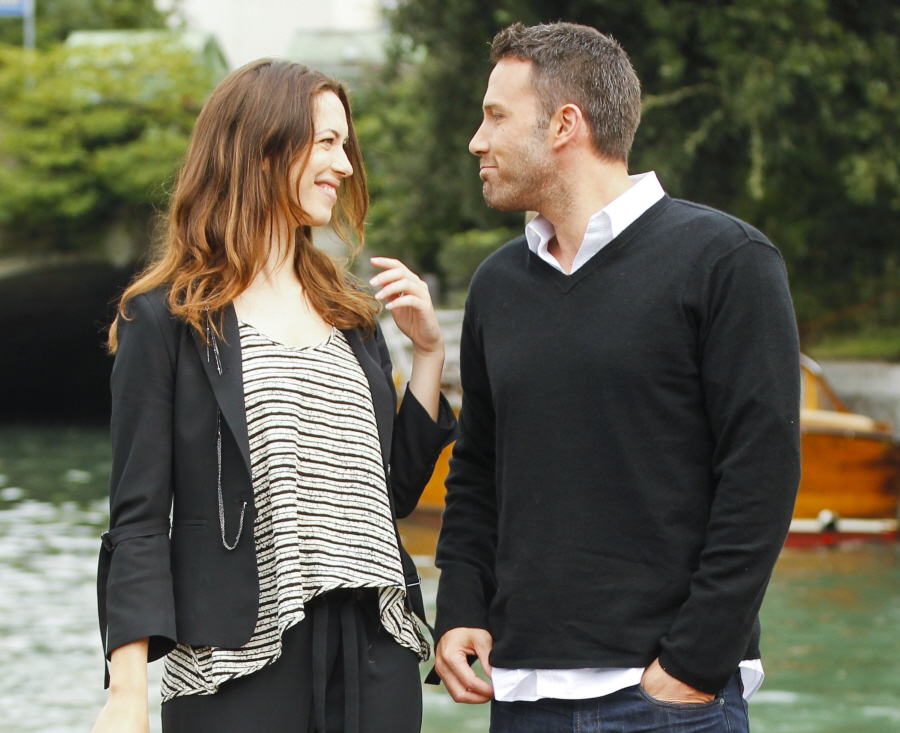 I'm just going to say, okay? Why is it that Ben Affleck never looks at his wife the way he looks at other women? First it was Blake Lively, and now it's his other female costar in The Town – Rebecca Hall. Jeremy Renner is around here too – all three are in Venice to promote The Town, which I have to admit, I'll be seeing this weekend come hell or high water. Getting back to Hall and Affleck – even though in some of these photos, they look like they've got some heat, I'm going to say that they have not done the dirty previously, nor are they going to do the nasty in the near future. Also: Rebecca looks a bit like Jennifer Garner, doesn't she? I never really noticed that. Ben hired a British bird to play an American girl in his film, and the character is his character's love interest. Interesting.
What do you think? Does Garner have anything to worry about with Rebecca Hall? Hall was the alleged "other woman" in Sam Mendes and Kate Winslet's marriage, although she's always denied it, and I tend to think it was probably bullsh-t. But still, the accusation is still floating around out there, perhaps affecting who hires her and who doesn't. I don't think Garner has to worry about this one. I think Garner has to worry about Blake Lively. Blake and Ben's Interview Magazine conversation made me uncomfortable in their mutual flirtation and gushing, and I'm not even married to him. I can only imagine what Garner felt like.
You know what's really unfortunate though? No photos of Jon Hamm at this press event. The Hamm is in The Town – he plays the F.B.I. agent tracking Affleck's bank robber. Although… there are new photos of The Hamm at an airport yesterday, so maybe he's on his way somewhere to pose his cute ass off. Also: Even though I mostly want to slap Jennifer Westfeldt, I melt a little to see the cute way The Hamm looks at his girlfriend. Right? They totally adore each other.
And here are some more photos from the Venice photocall: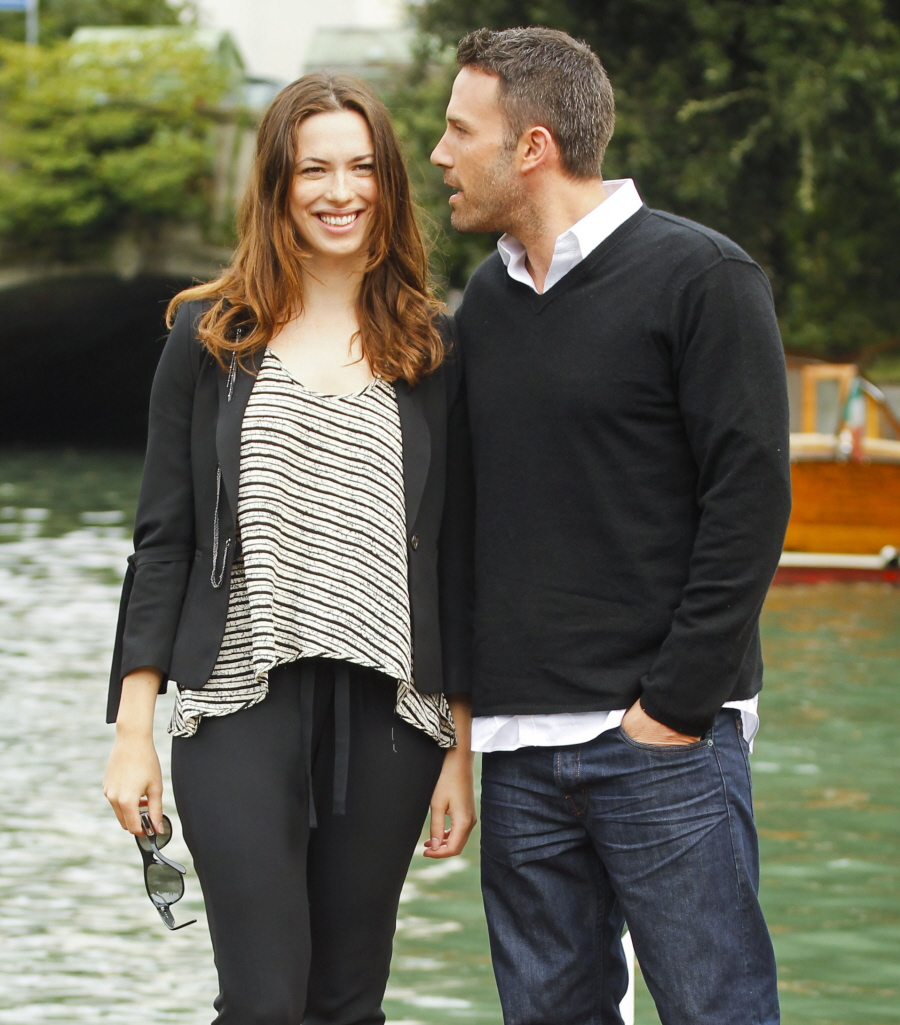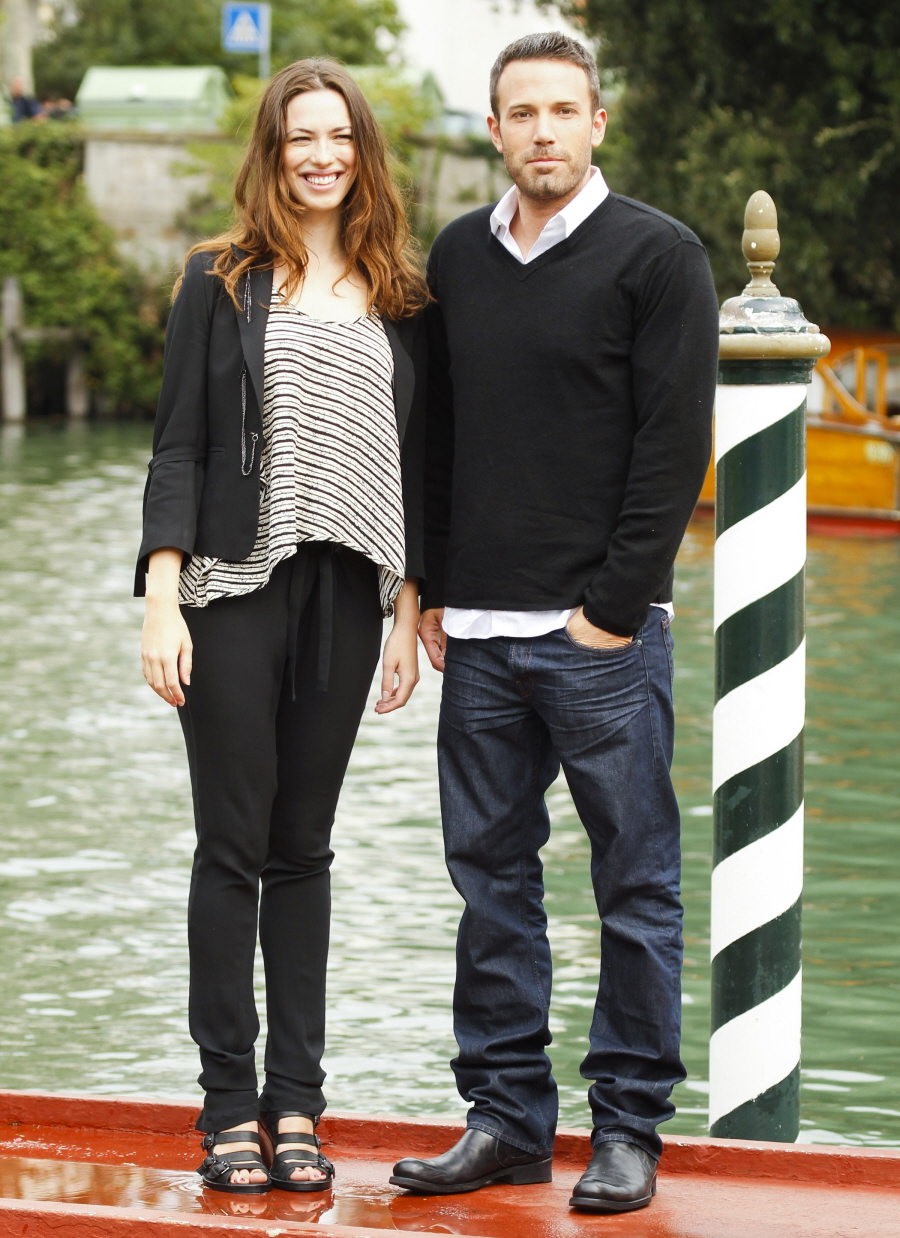 Ben and Rebecca in Venice on Sept. 7, 2010. Credit: Fame.