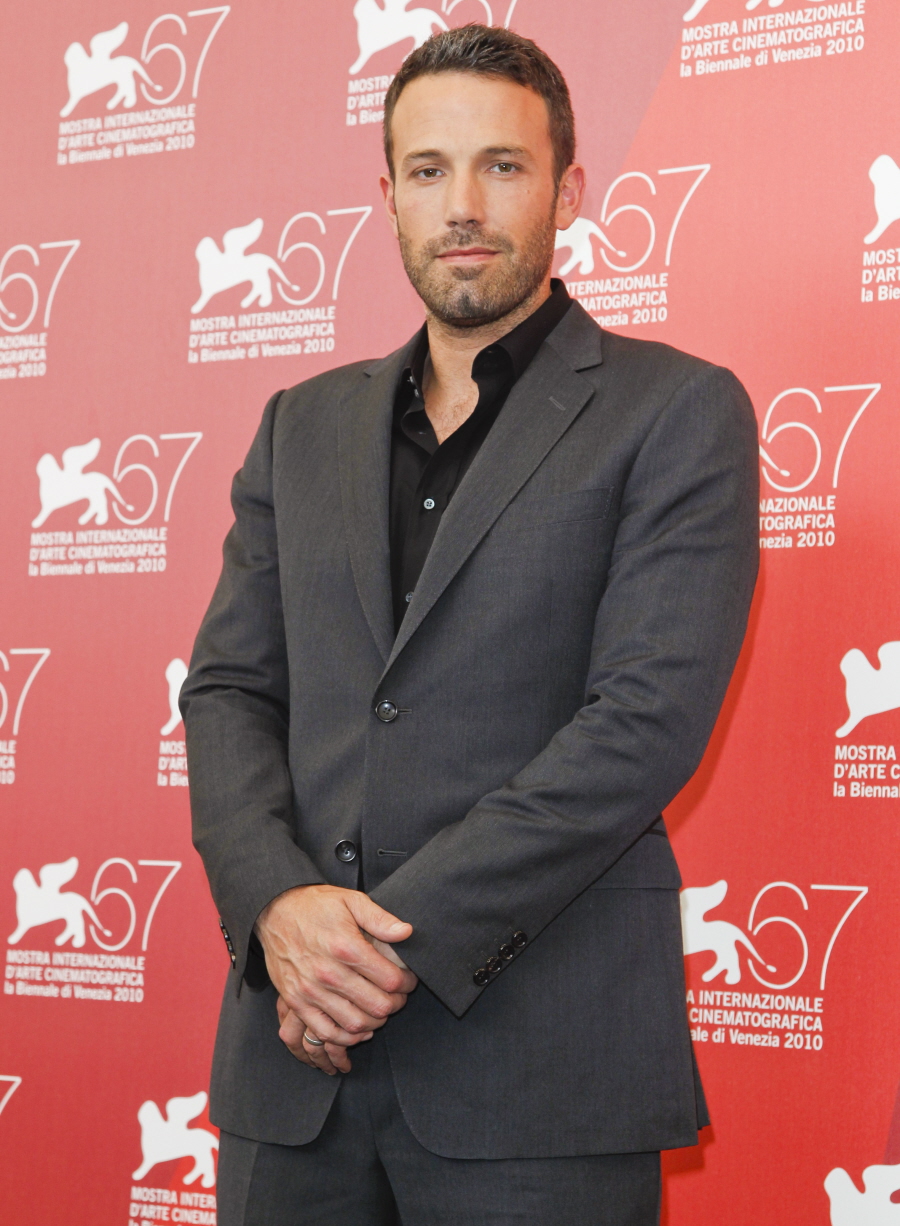 Here are the new photos of the photocall for The Town, in Venice today. Confession: I think CB is a little mad at me, I really do. Earlier, I took the new photos of Ben Affleck, Jeremy Renner and Rebecca Hall and wrote about them. CB didn't say anything, but I know how much she loves Ben Affleck. In my defense, there were new Affleck photos a few days ago, and I suggested that she write about them, and she didn't! So here we are, looking at yet another set of new photos starring CB's beloved, Mr. Affleck. I remember when I was in lust with Affleck as well – it was pre-gambling, post-Gwyneth. Circa 2001, I believe. He was only starting to go off the rails then. I really was hot for him… and these photos are reminding me of my crush, big time. Ben has been looking really good lately – he's lost some weight, his clothes have improved, and the sparkle is back in his eye. Is that sparkle because his wife's not around? Who can say. But who can pay attention to The Affleck when The Hamm is around?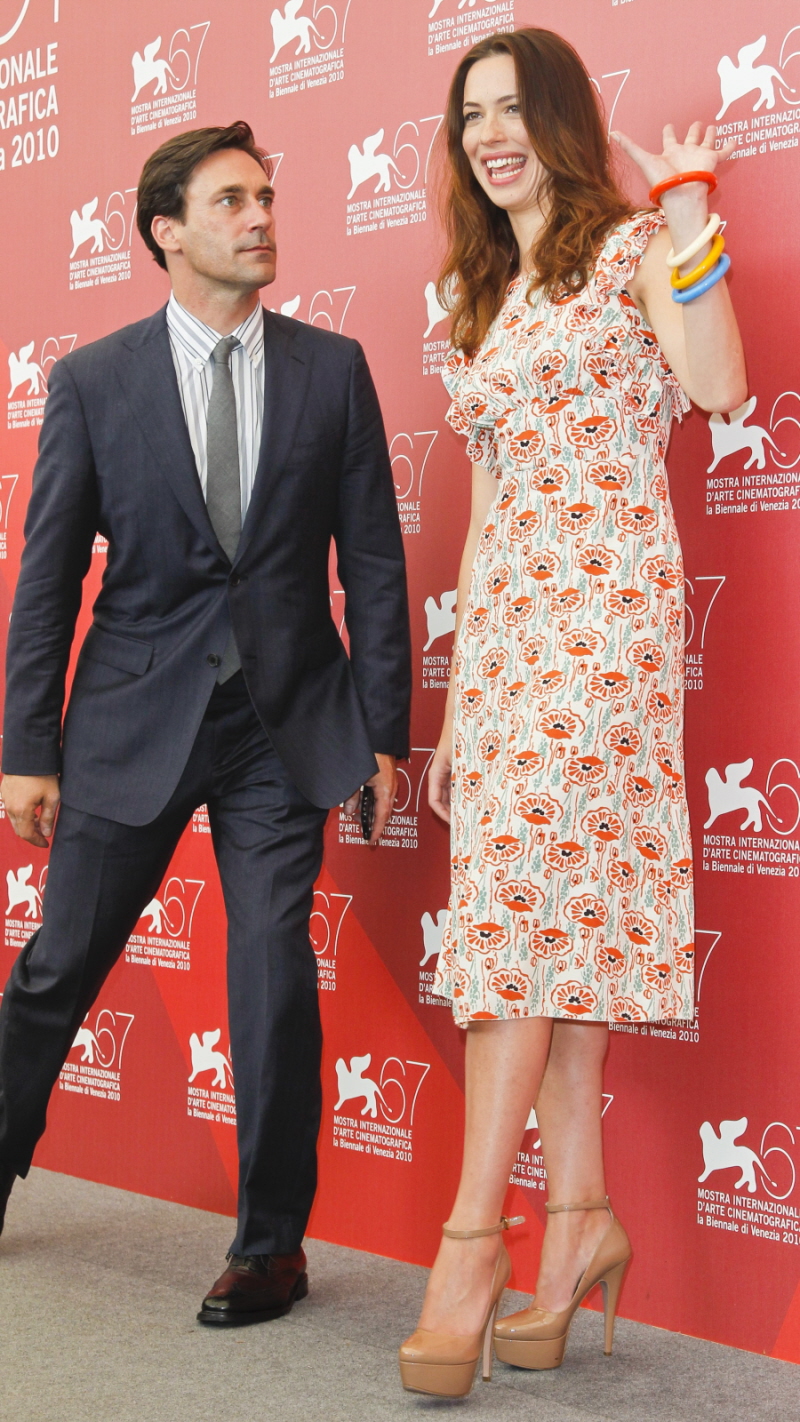 Is this not one of the funniest photos you've ever seen? God, he's handsome, and he's hilarious. Bless his heart.
Now I can't tell if Ben is checking out Rebecca Hall's shoes or her boobs in this photo. All I know is that CB is getting her shank ready.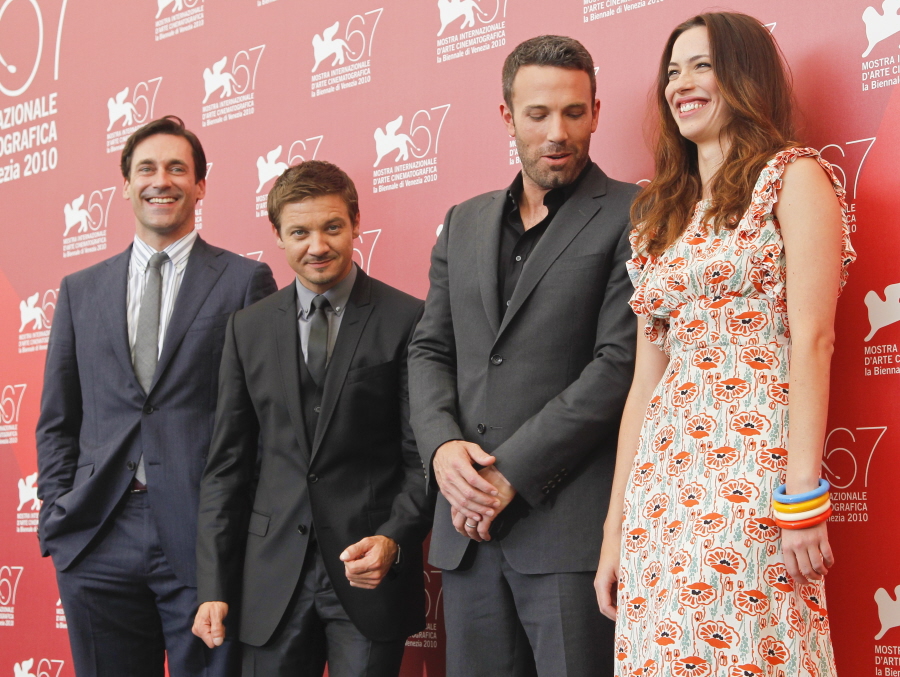 But Rebecca wisely spends most of her time flirting with The Hamm. Good girl. Also: Rebecca has horrible style, correct?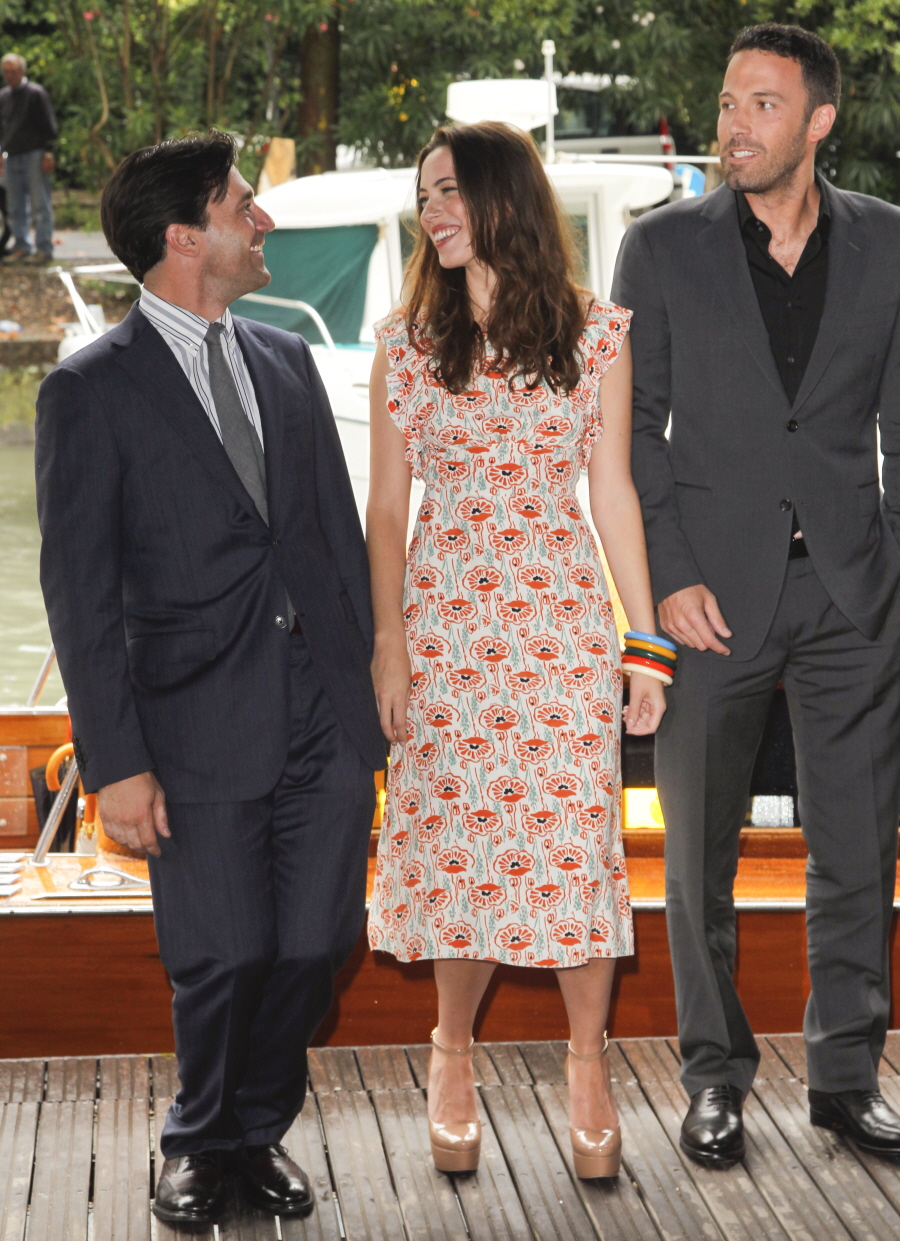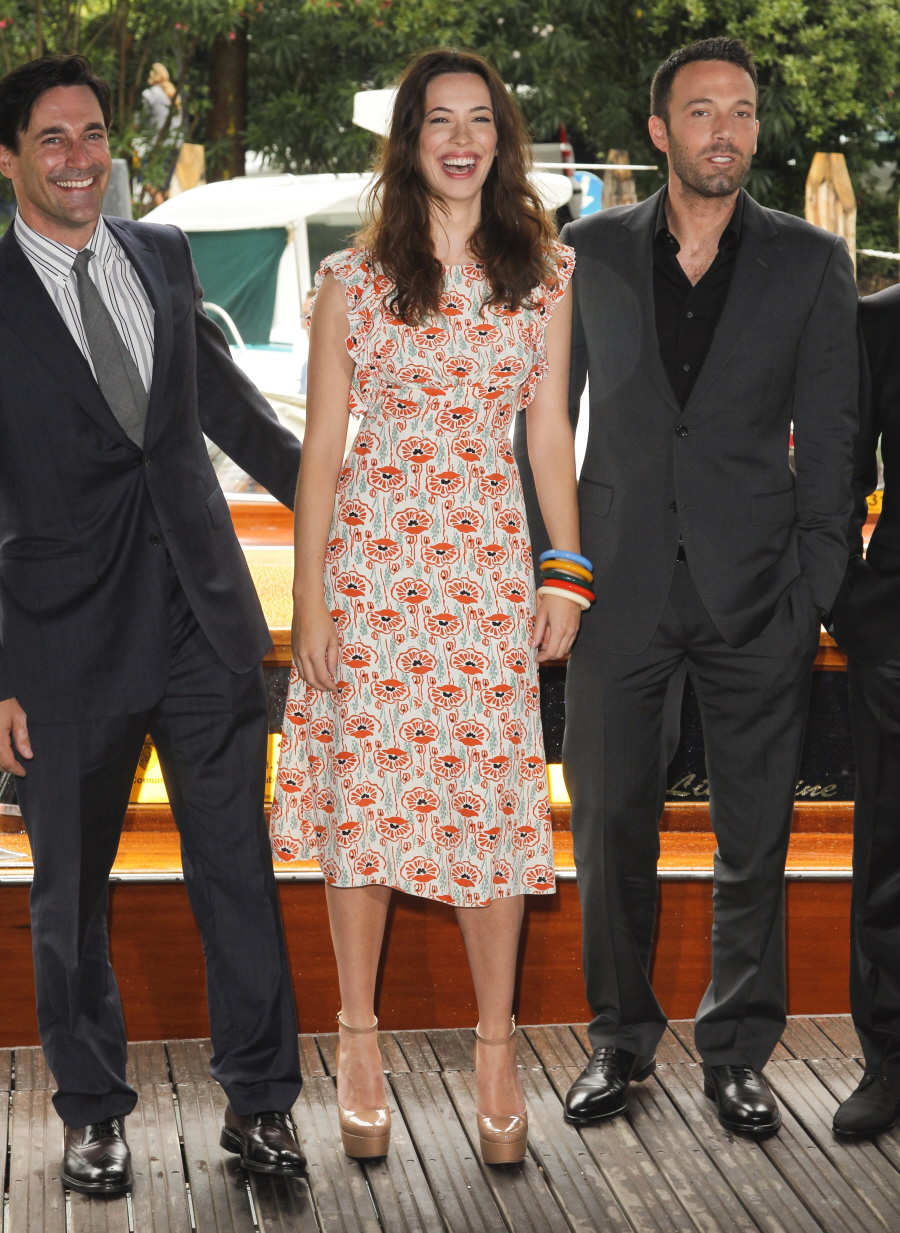 My Beloved Hamm, solo.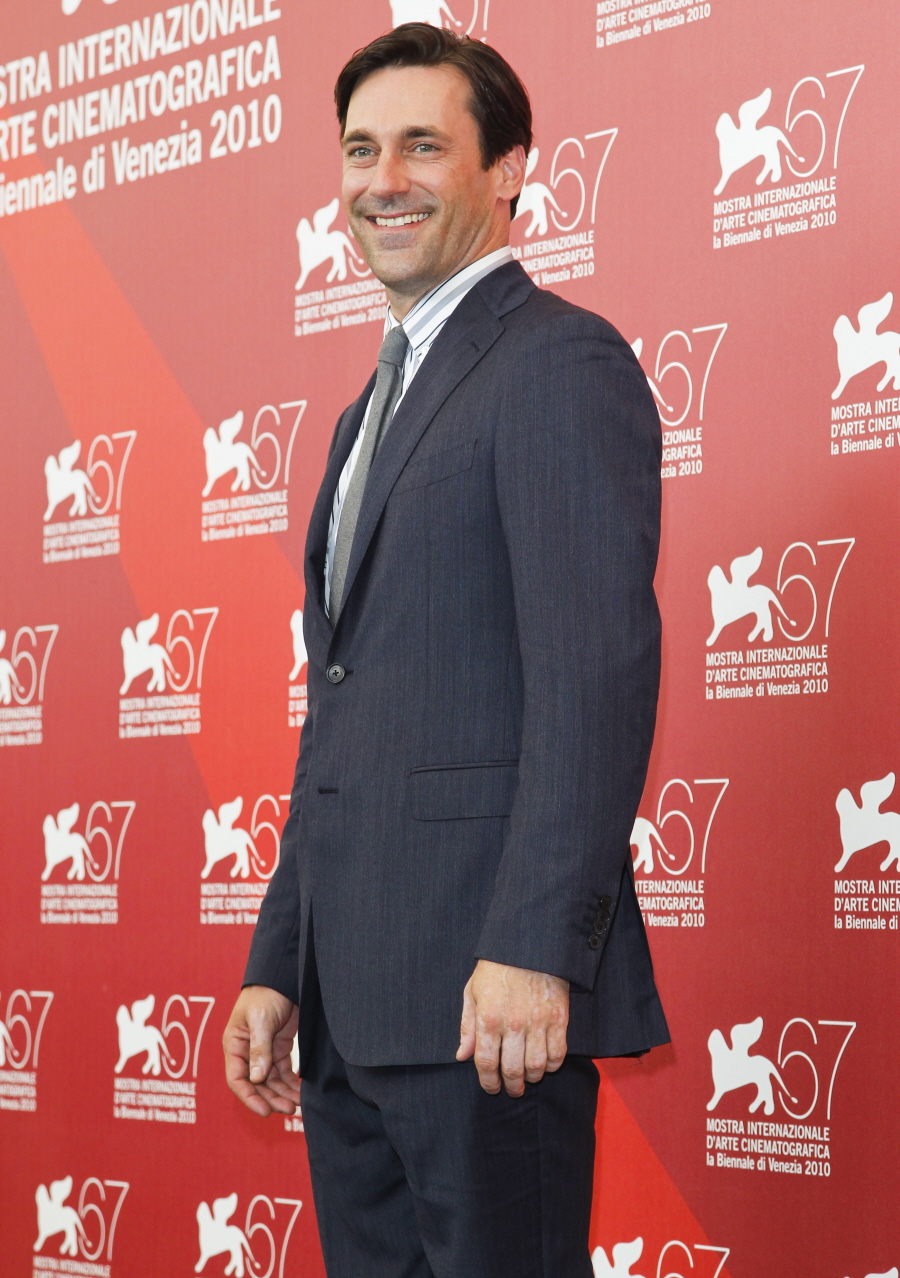 And finally, my little cutie Jeremy Renner. I wish he would rethink the dirt-lip/dirt-chin. He looks like he needs a bath.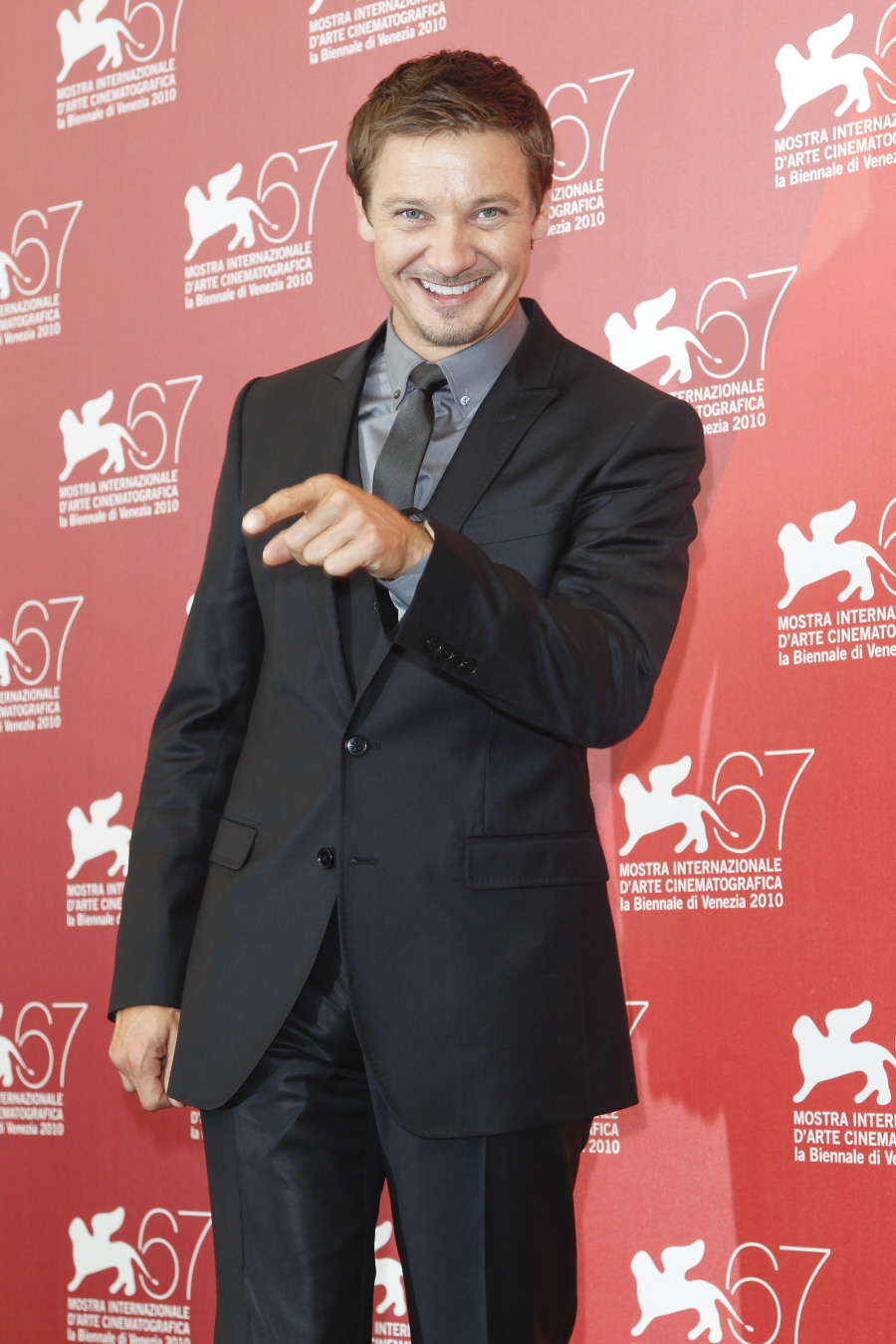 'The Town' photocall on September 8, 2010. Credit: Fame.