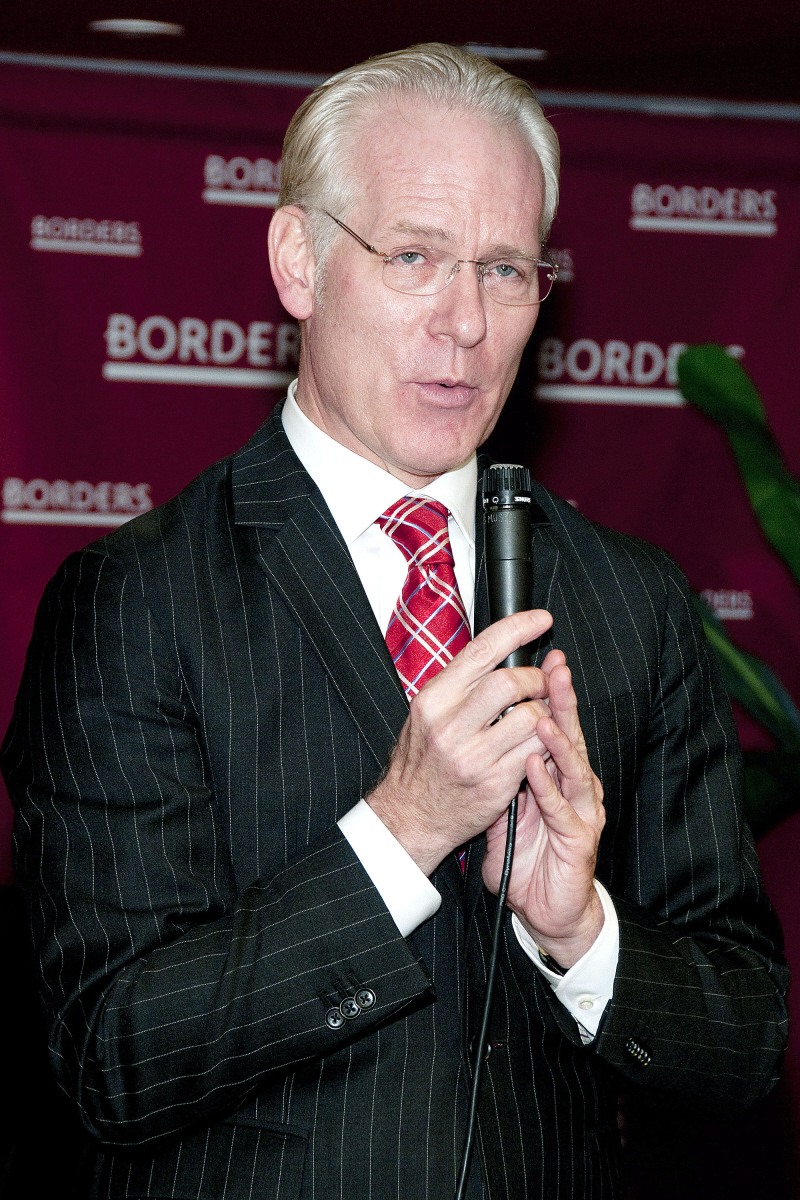 Not content to simply bash Anna Wintour, Martha Stewart, Isaac Mizrahi, all of Conde Nast, and the Real Housewives, Tim Gunn is now taking on our beloved HARDCORE pantless brat Taylor Momsen. And he really doesn't hold back! There's no "Oh, she's only 17 years old, maybe pants aren't for her" wishy-washy hedging. Oh, no. Tim tells E! News that he met and worked with Taylor when he filmed a cameo for Gossip Girl, and he was less extremely unimpressed by the little jackass. Here's his take, plus his thoughts on Tareq and Michaele Salahi being "sociopaths" – love it:
A few weeks back, Gunn, who's making the rounds at Fashion Week to tout his new book, Gunn's Golden Rules: Life's Little Lessons for Making It Work, shot a guest spot as himself on the fourth episode of this season's Gossip Girl. And he found Momsen to be "sad" and pathetic."

"What a diva!" he told E! News of the 17-year-old Taylor Momsen. "She was pathetic, she couldn't remember her lines, and she didn't even have that many. I thought to myself 'why are we all being held hostage by this brat?"

Gunn said he is all about taking the high road, but that if he was a show regular, he'd take her aside in her dressing room and give her a good talking to. The main problem, he says, was her constant BlackBerry use.

"I'd say, 'You know young lady, there are hundreds of thousands of girls who are just as attractive and even smarter than you. Why are you acting like this show is a huge burden on you?' She was on her phone during every break, I wanted to tell her, 'If you weren't on your BlackBerry, you can retain this stuff.' "

Gunn says that he's not trying to assassinate her character, but that she annoyed the director and the entire crew.

"I learned from teaching to stick with the topic, I don't get involved in character appraisals," Gunn explained. "I'd just ask her 'do you want to share with me why you're always on your phone?' At one point the director leaned in and whispered to me, 'this is day in, day out, my life.' She annoyed the entire crew."

The Project Runway mentor did have kind words for Momsen's costar Penn Badgley though, calling him a "delight" to work with, along with the rest of the cast.

As for that battle with Vogue editrix Anna Wintour, Gunn laughs it off.

"Of course I'm scared of her, who isn't?" he chuckled. "But life's too short to navigate through like that."

Gunn also admits he's reality-TV junkie and weighs in on the The Real Housewives of D.C.'s most-hated couple, Tareq and Michaele Salahi, along with the batty cast of The Real Housewives of New Jersey.

"The Salahis are sociopaths! They believe their own lies," said Gunn. "And It's like we've gone back to ancient Rome," he says of the near-nuclear fistfight between Danielle Staub and Teresa Giudice during the RHNJ reunion show.

"We've gone back to the Colosseum where we watch people rip each other limb to limb. I want a DNA test—how far are these women from wild animals? What do they take from this behavior? My advice is to take the high road. You'll never regret it. I've been pushed, but I discipline myself and an hour later I'm so grateful."

Right on, Tim.
[From E! News]
I want a t-shirt that says, "Why are we all being held hostage by this brat?" It's perfect, isn't it? And she's "pathetic" and a "diva" and she's not smart at all. Figures. If Tim says it, it must be true. And if Tim like Penn Badgley, I guess I have to as well. Penn is my new favorite. All hail Tim.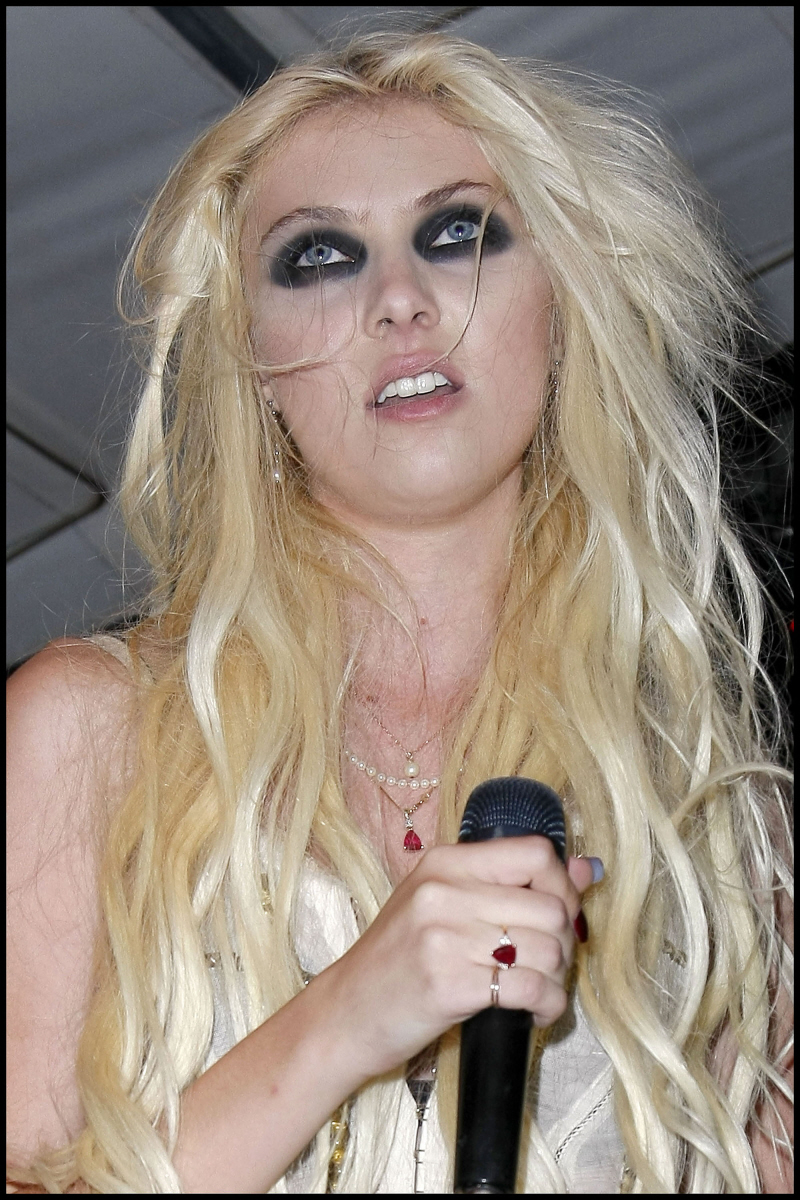 Tim in Chicago and Taylor in Paris, both on Sept. 13, 2010. Credit: WENN.