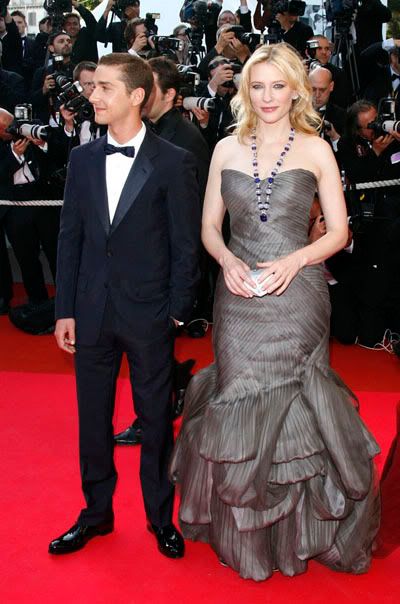 The first reviews are in for Indiana Jones and the Crystal Skull, which had its much-anticipated premiere at Cannes yesterday, and they're mixed. A critic for Britain's Telegraph calls it "creaky" with bad dialog but admits that it has rollicking good special effects. The overall consensus is that it's a lot of fun, but that the plot leaves something to be desired.
The Pirates of the Caribbean films weren't well reviewed either, but there was plenty of action and eye candy and they sure cleaned up at the box office. The fourthIndiana Jones movie is likely to do the same.
Here's the latest trailer. Indiana Jones and the Crystal Skull is out in the US and in most countries on May 22:

And here are pictures from the premiere yesterday, including Cate Blanchett, Shia LaBeouf, Natalie Portman, Salma Hayek, Harrison Ford and Calista Flockhart, Aishwarya Rai, Linda Evangelista, Billy Zane and Kelly Brook (who are probably back together) and Goldie Hawn. Cate Blanchett always looks gorgeous.