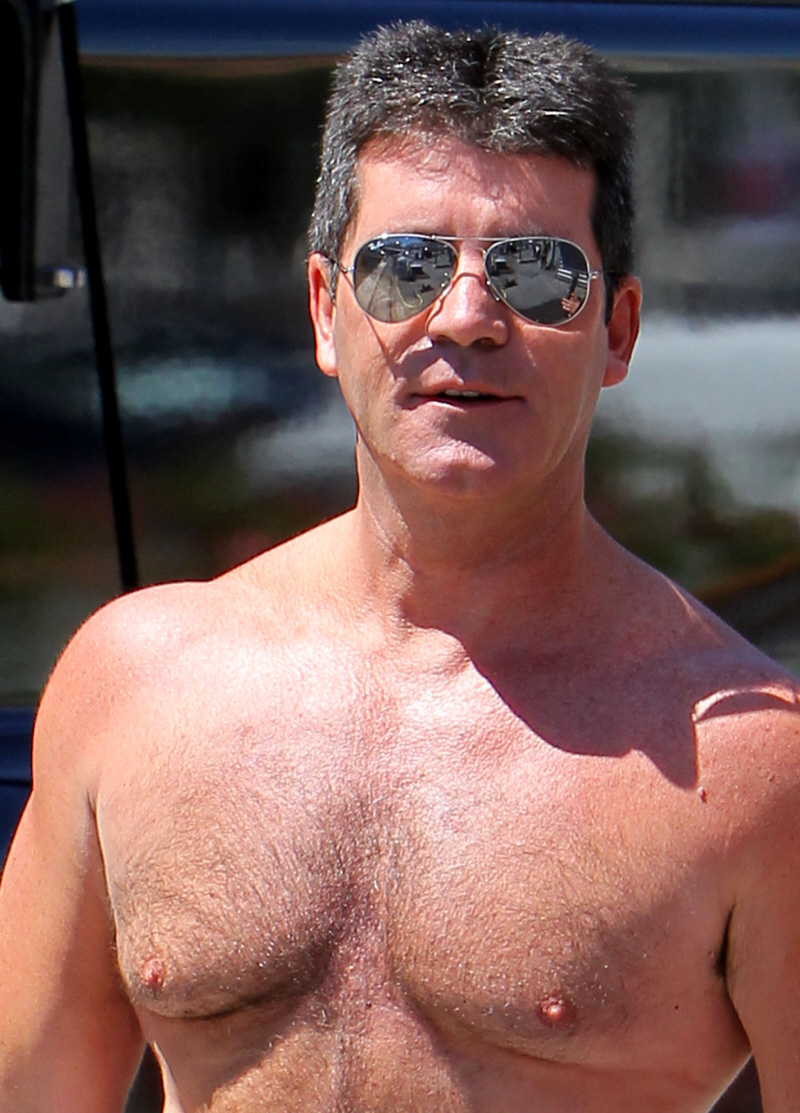 This story comes from Evil Beet, via some sketchy quotes that seemed to originate in a British tabloid. It might be bullsh-t, but it might not, who knows? Personally, I could totally see Simon Cowell admitting this. Allegedly, Simon claims that he's slept with 2000 women in his adult life, mostly in the 1980s and 1990s, when cooter flowed like wine, apparently. I have to ask… were these girls who just wanted a music career and Simon seduced them and was all "Smell ya later"? Ew.
THE creator of the X Factor, Simon Cowell, who remains a judge on the UK version, has bedded up to 2000 women, he has revealed. The 50-year-old multi-millionaire's "good times" ran through the 80s and 90s, up to 20 years, which means he will have racked up the massive "magic number", the Daily Star in the UK reported.

Cowell was quick to point out he was "not as bad as Russell Brand".

"I like women. I just like them. I like flirting and I like to listen," said Cowell, executive producer and judge on American Idol. Guys will say they fancy girls, but my best friends are girls."

With a string of beauties in his past, including pop star Sinitta, 41, presenter Terri Seymour, 35, and models Jasmine Lennard, 25, and Jackie St Clair, 50, Cowell is now officially off the market. He popped the question to make-up artist Mezhgan Hussainy, 37, in February this year though he warned he might not marry her for another 10 years.

And the star talked about why their relationship works so well, saying: "She just gets it."

"You've got to understand it, that it's not serious," said Cowell, who earns around $90 million (£54.25m) per year.

"You mustn't be uptight, can see the funny side of things when I get down about stuff."

Simon's spokesman Max Clifford said yesterday: "I have no idea how many women Simon has known. The only person who knows that is Simon himself."
[From The Courier Mail]
Yeah… I really don't think you can nail 2000 women just be being a good listener, I really don't. You can f-ck 200 women by being a good listener, but the sheer volume of 2000…? No, you're picking up some strange that is f-cking you for their career. Or you're paying them. That I would buy, honestly. Simon seems like the kind of guy who would pay for it just to keep things simple, because he's a busy man and he wants his pieces delivered.
Even with this news, and even with his fur and his weird hair and his odd pointy moobs and his snotty attitude… I still would. He seems like he would be interesting in bed. Oddly erotic and commanding. Also, I think he would be into me, because he seems to have a thing for darker-skinned girls, bless his heart.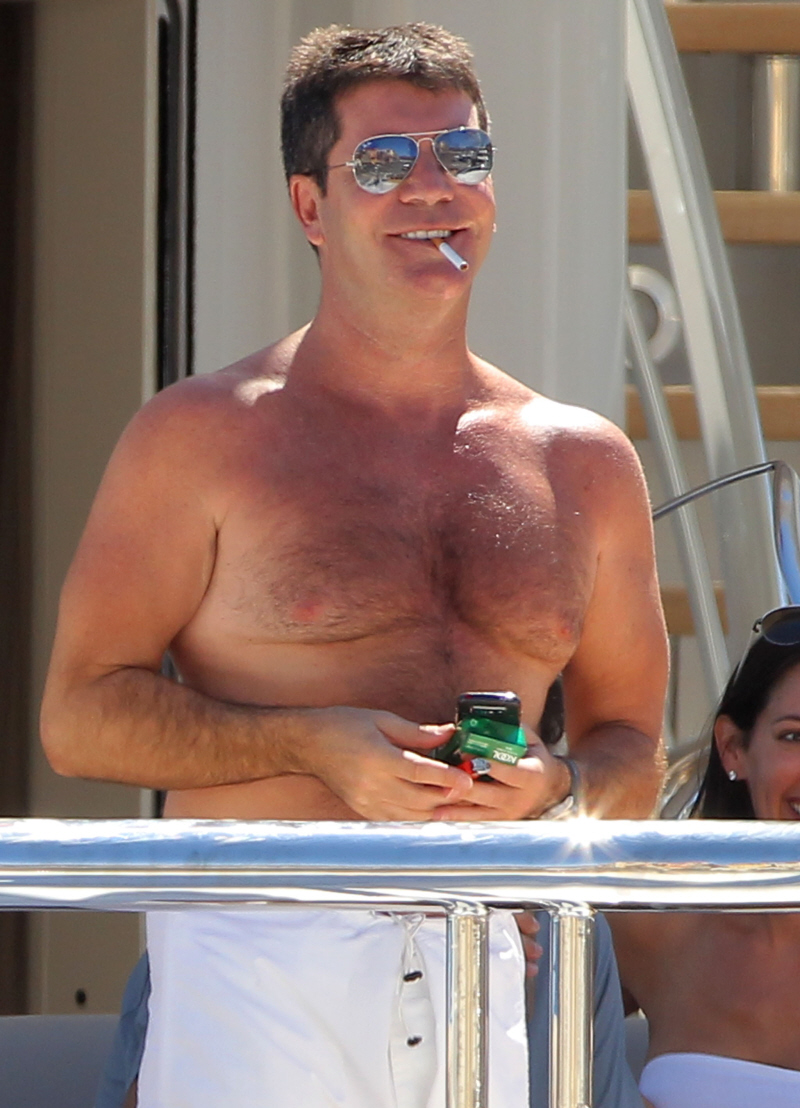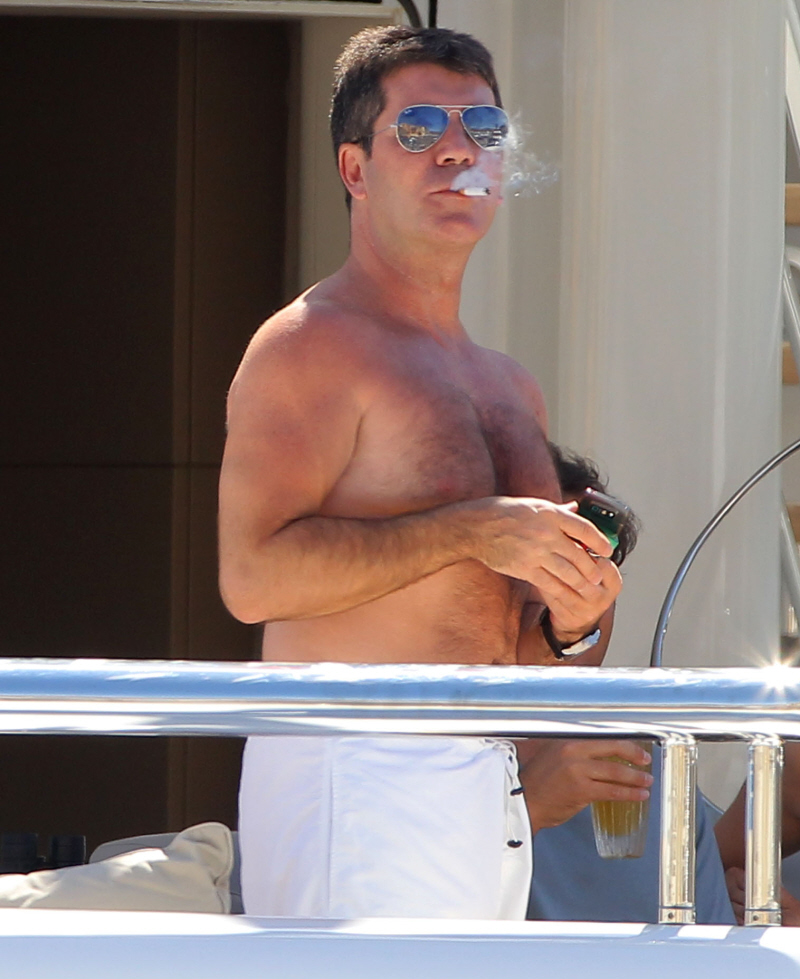 This is the "O-face" that 2000 women have seen: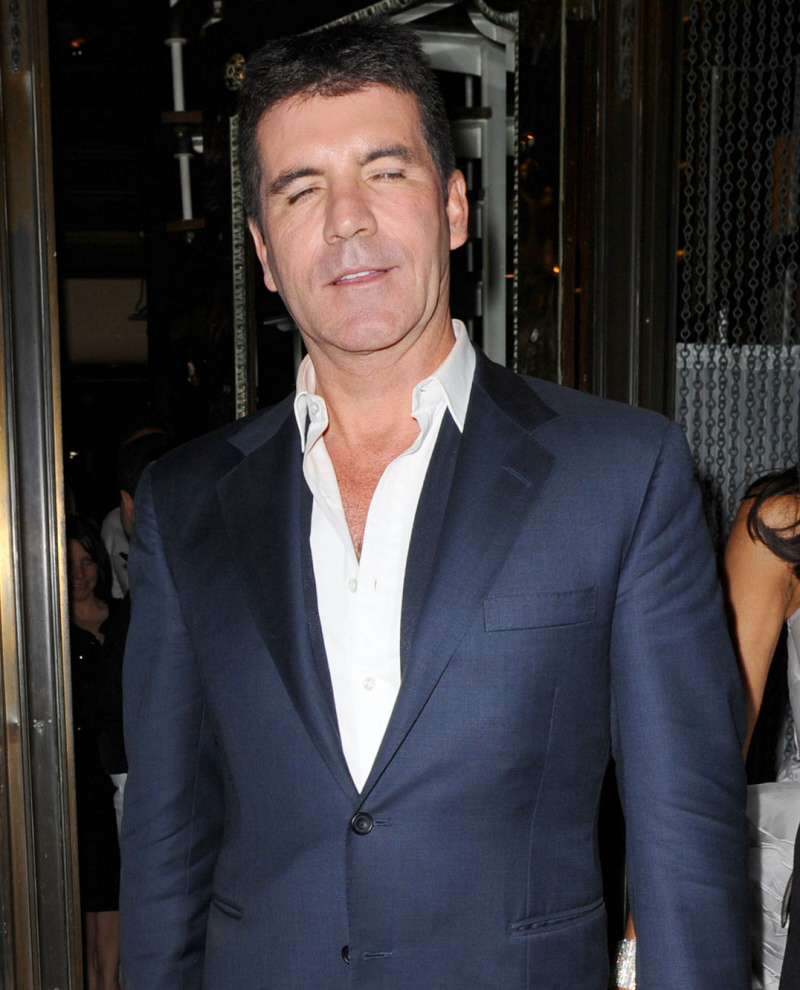 Simon on June 6, August 6 & 7, 2010. Credit: WENN.