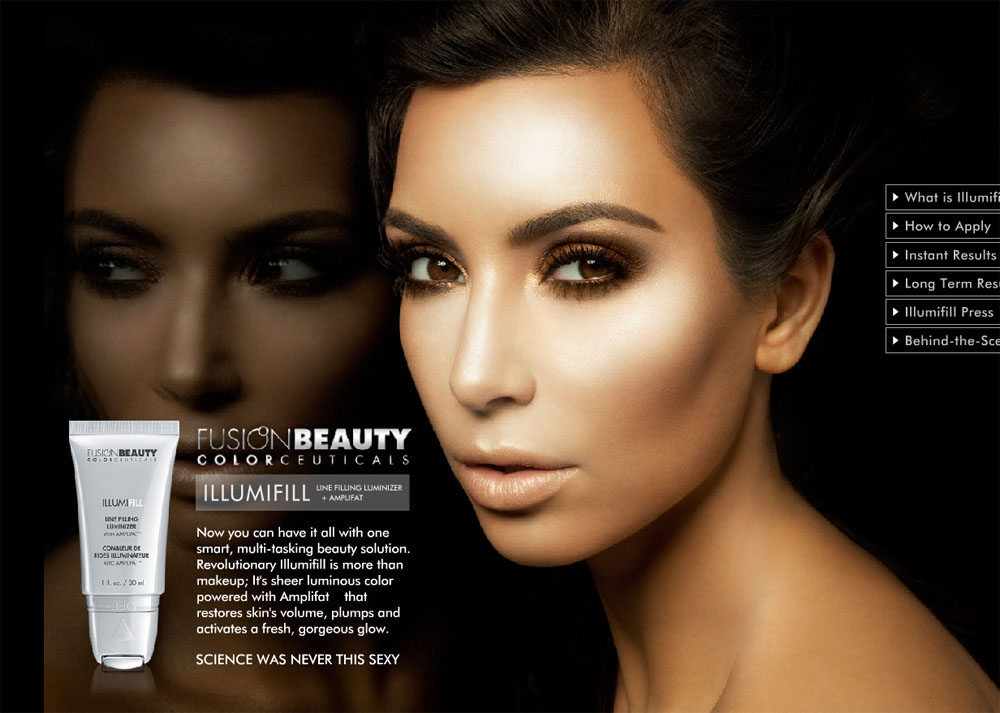 Puffy cat-faced Kim Kardashian, who's had way more done to her face than just Botox, and way more Botox than just the single series of shots she aired on her show, has come out to say that she knows she didn't need Botox at the supposed age of 29. She also defended her dermatologist and said he did the injections correctly. Then she went on to plug some skincare product, the ads for which make her look like a wax figure parody of bad plastic surgery.
I've been getting lots of emails and comments regarding the botox episode of Keeping Up with the Kardashians so I wanted to address this today to clear some things up.

On the show you saw I had some bruising around my eyes after the procedure. In no way was Dr. Kassabian at fault, and he had warned me about the side effects, as all good surgeon's do, but because this was the first time I had done anything like this, I freaked out on the episode when I noticed the bruising.

I am not against botox, and I would never judge anyone else for getting any kind of surgical or non surgical procedure, but I think when you're young there are other ways you can look after your skin, and some amazing products on the market, like Fusion Beauty's Illumifill, that help keep you looking young and beautiful. Botox just wasn't necessary for me at this age.

Remember, if you are going to get any sort of cosmetic work done, make sure you are well informed of all the side-effects. You can never be too safe.
[From Kim Kardshian's blog via People]
I get the urge to get something done, I really do, but there comes a point when you need to stop and Kim passed that point ages ago. She looks freakish and there is way more going on with her face than some Botox. Here's a before and after for Kim that doesn't even capture what she's done to her face.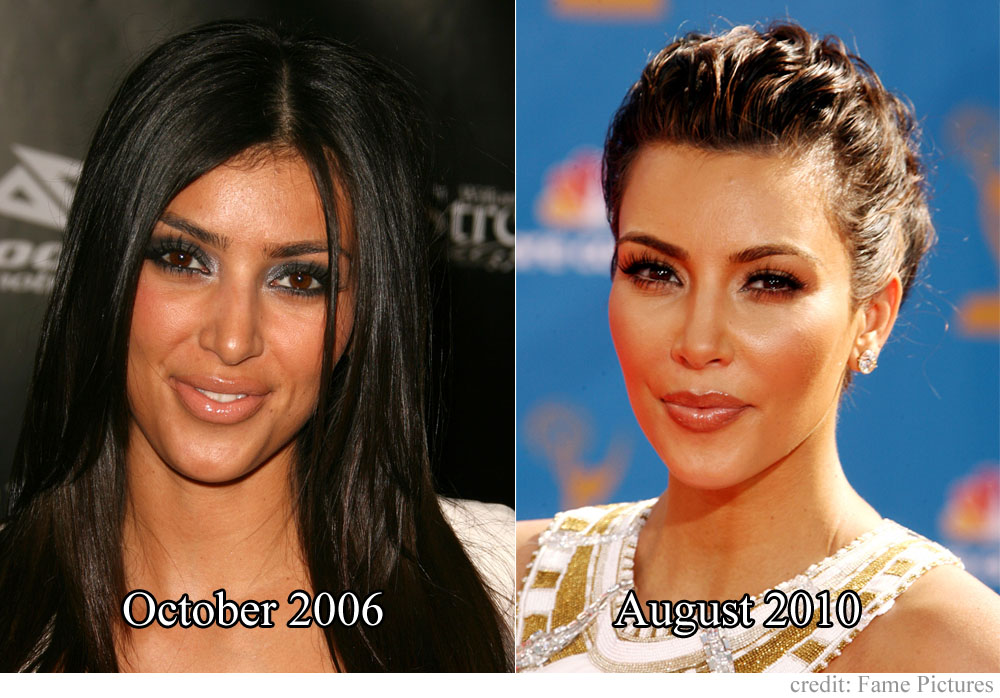 So Kim is bringing up the Botox controversy, not because she's ashamed of how it turned out or realizes it was a mistake, but because she has a product to promote and doesn't want to piss off the guy who does all her face work. Maybe she's going to stop doing it and let her face try and settle a little, but I doubt it. I think she likes looking like a mannequin and thinks she's gorgeous.
Oktoberfest photos below credit: WENN.com