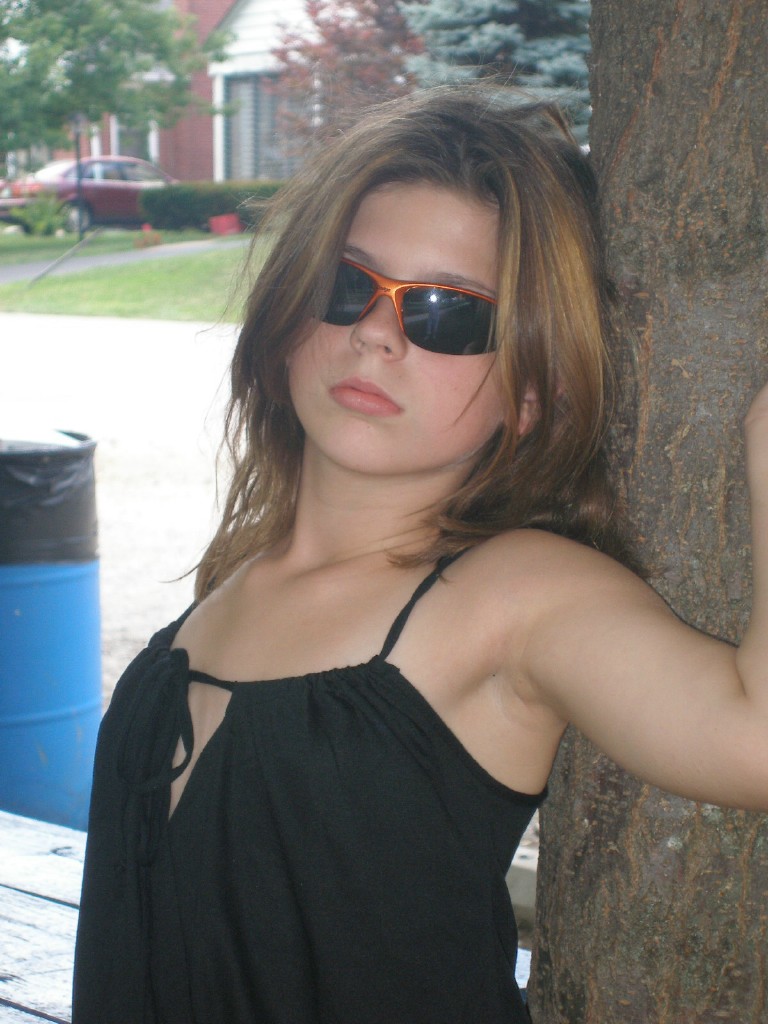 Mother goes on Tyra Banks show thinking she's going to get modeling advice for young daughter
A few weeks ago got an e-mail from a woman who says she was a guest on the Tyra Banks show. She said that she and her daughter were tricked, misled and were left feeling used by Tyra and her staff. Claudia e-mailed Tyra's show asking for modeling advice for her 11 year-old daughter. Her daughter, Linda, idolized Tyra and wanted to reach out to her for help after their family faced an investigation by Child Protective Services. 11 year-old Linda took modeling-type pictures that were posted on the Internet, but were not personally identifiable and did not include her name or whereabouts. Some featured the girl in a bikini imitating model stances she's seen on television like biting her finger and laying with her hand on her stomach. Her mother honestly believed they were innocent pictures and would help her daughter find work in catalogs and advertisements.
We were able to verify that she was indeed on the Tyra show as she provided pictures and details in advance of the show, which aired yesterday.
Why they contacted the Tyra Banks show: daughter idolized Tyra and "America's Next Top Model"
Linda was hospitalized for several weeks with an illness last year and she almost died. While she was recovering, she showed nurses photos of herself that were on a child models website. Some looked provocative and the nurses contacted child protective services about them. The mother is from Germany and although the photos might look suggestive to us she really didn't realize that they could be construed that way or that she was putting her daughter in any danger by posting the photos online. Child services eventually closed her case and told her that she was in the clear, but said that she would have to take all the photos of her daughter off the web.
Linda was devastated that she could no longer pursue modeling. She loves watching "America's Next Top Model" and imitating the model's moves, so Claudia contacted Tyra Banks and asked her for advice.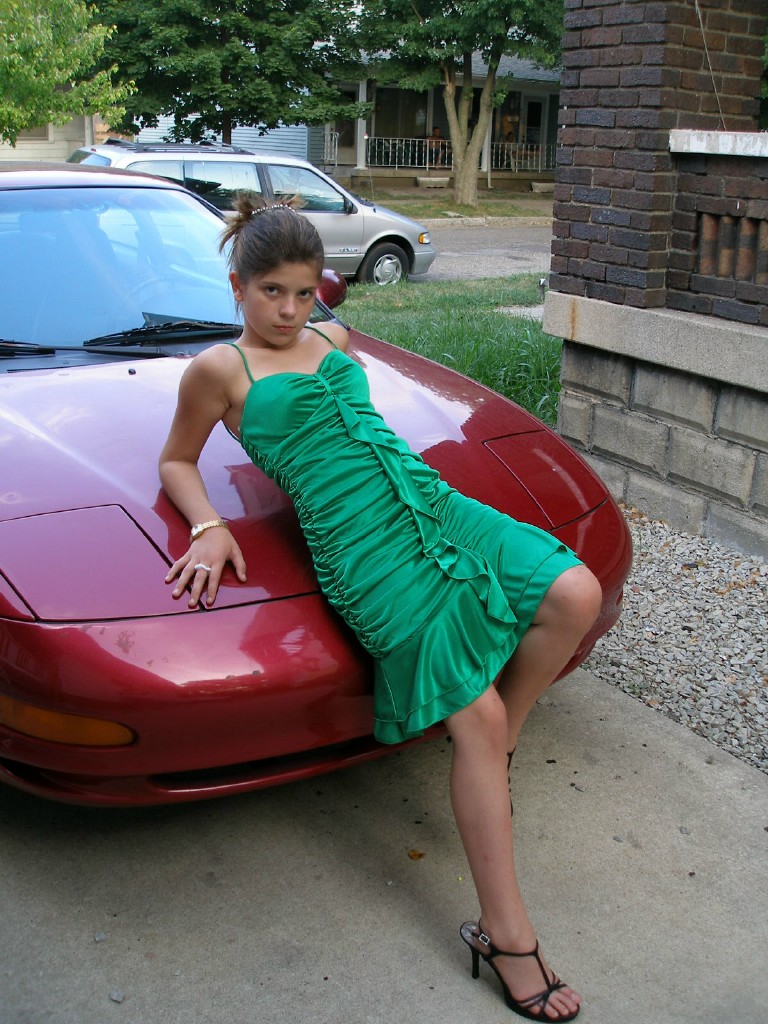 Guest says producers did not give her any indication that Tyra would be accusatory
Producers contacted her and told her to come on the show and they would talk about her case. They joked around while she signed a contract for her appearance and were friendly with her. At one point they told her that audience members might question her and that she should just respond with "Who are you? You don't know me. You don't know my child." According to Claudia, they didn't give her an indication that Tyra would be accusatory or that the entire show would be so negative.
Audience member said she's putting 11 year-old daughter at risk of rape
When Claudia got on stage, Tyra and the audience started laying into her, saying the photos weren't appropriate. One audience member told her that she was putting her daughter at risk of rape. Claudia was caught completely off guard and could only stammer back the responses that the producers fed her backstage. A friend of Claudia's was brought onstage after being prompted on exactly what to say. She said a few lines agreeing with Tyra and the audience.
They brought a pedophile on via satellite saying that he trolled the Internet for pictures like that and called it "bait." When Claudia countered that the photos weren't even in her daughter's real name, Tyra said it didn't matter. They brought Linda on stage and asked her why she was taking sexy pictures. She said she just loved to play dress up and pretend, and when asked where she got the poses she said from television, but was not allowed to mention "America's Next Top Model."
Claudia asked Tyra for modeling advice for her daughter and she said she wouldn't help her due to those photos. Then Claudia and Linda got shooed off stage as people were booing and were put in a car to go home. They were not allowed to meet with Tyra before or after the show for a photo and Linda didn't even get an autograph to take home. Linda cried all the way home.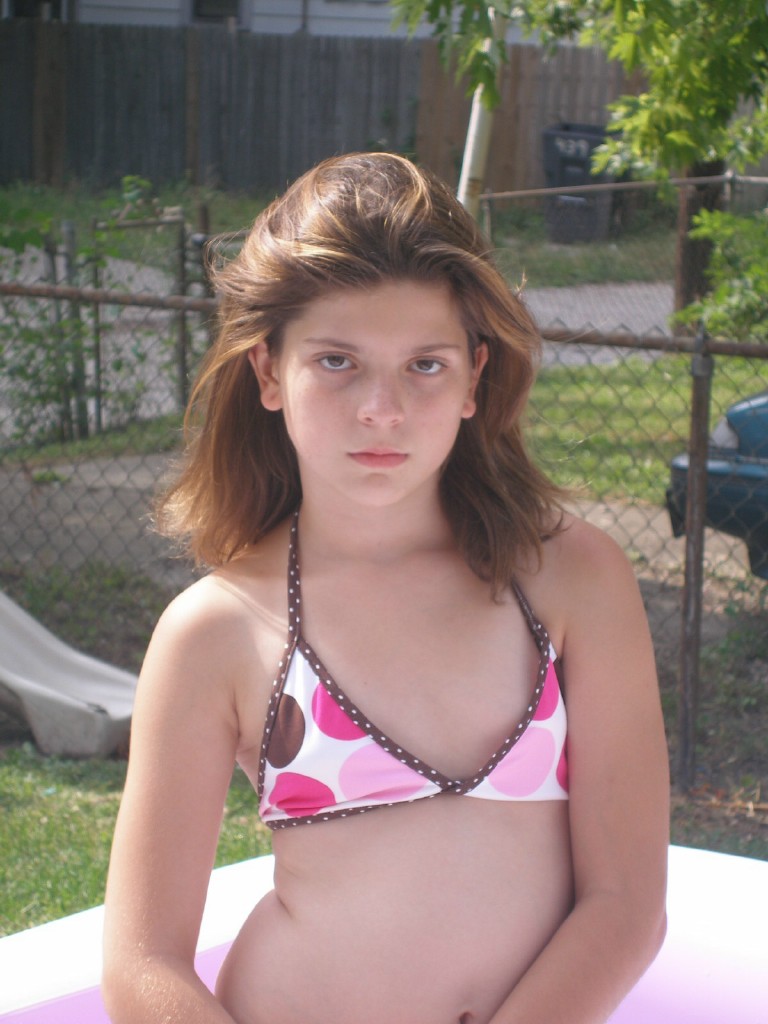 A lot of you will rightfully say that this woman was naive to go on the show, and that these photos are provocative, inappropriate and she shouldn't have posted them online. That's true and these pictures do seem shocking at first, but she maintains that producers on Tyra's show never gave her any idea that they wouldn't present her case fairly. Claudia says they blindsided her, and worse, her daughter, and left them feeling used and hurt. This 11 year-old girl idolized Tyra Banks and didn't get to take a photo with her or even get an autograph. All she got were accusations and hurt feelings in exchange for providing something to mock on television. Now Claudia is scared that 11 year-old Linda will lose friends and face teasing at school as a result of the show.
I live in Germany and I completely understand how a German person could be so naive about photos like these. I have seen nude kids on regular tv as part of some documentary and they just present it like it's normal and part of life. This girl was wearing a bikini, and she was mimicking poses she's seen on television. This case was sensationalized and now this woman and her daughter will have to live with the repercussions just for the sake of less than a 1/2 hour of cheap entertainment.
When Claudia e-mailed her contact on Tyra's show saying that she felt tricked and asking for a copy of the agreement she signed, he apologized for a mix up where she was charged for her hotel and said it would be taken care of. Then he wrote "Because of some of the accusations made in your email, I have forwarded it to our legal department and can have no further comment." Claudia was never sent a copy of the contract.
After writing this story based on correspondence with Claudia, I watched the Tyra show, below, and it seems outrageous how this woman was steamrolled by Tyra and her audience plants. Tyra called these photos pornographic and kept making comparisons to her own modeling career. She said "The only place I can see these photos is on websites catering to child pornography" and she said "you want your daughter to be a model – it's never going to happen." She said "the sad part is that shes a victim… from her mother." And a lot of people feel victimized by the cheap tactics used on your show, Tyra.
Guest says she was manipulated on the Tyra Banks show Part One:

Guest says she was manipulated on the Tyra Banks show Part Two: