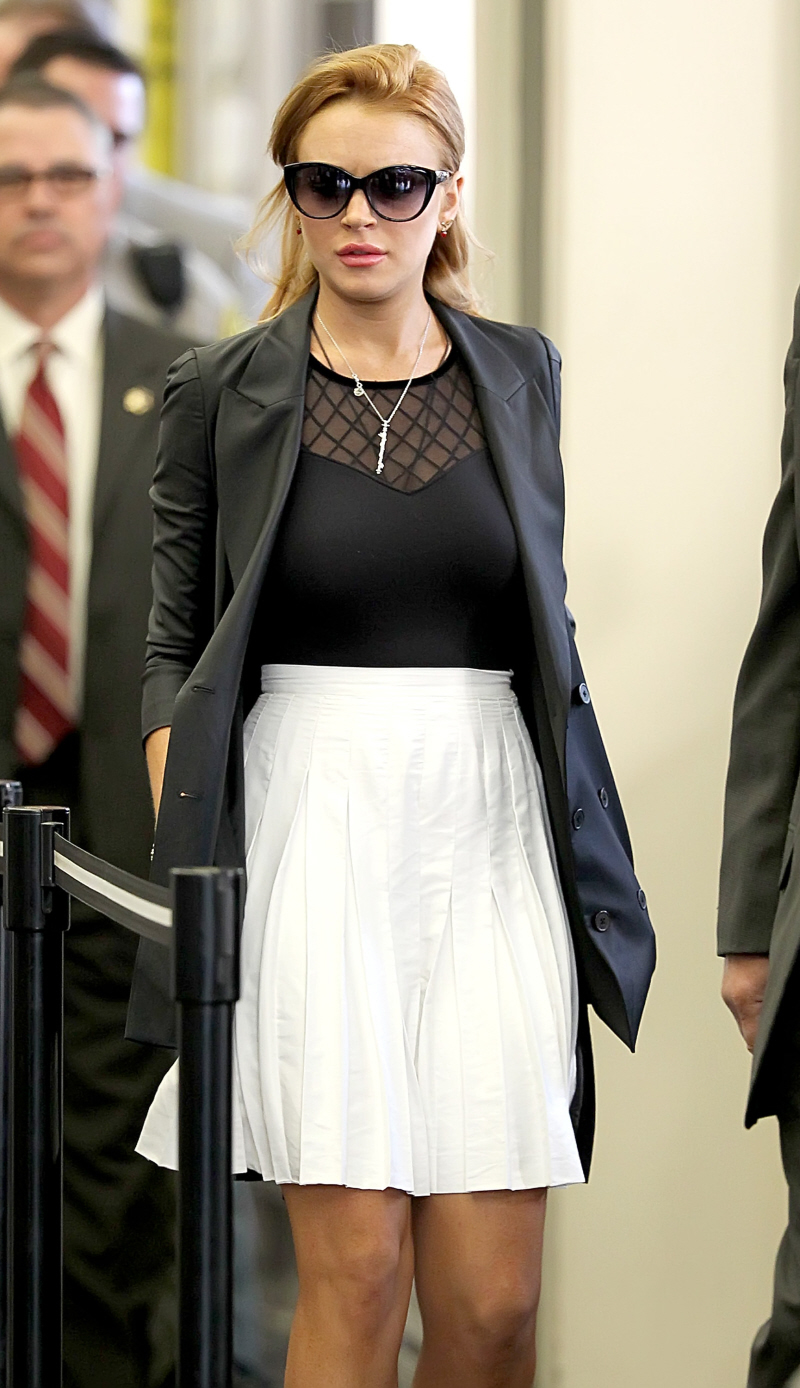 First – only a crackhead would think this outfit looked cute.
Second – Lindsay Lohan arrived at the LA courthouse at 8:08 a.m. PST, and crack standard time. Dina was there, as was Michael, who tried to tell Lindsay that he loved her, and she ignored him. Interesting tidbit: Dina organized a protective order for herself and Lindsay, and asked that the courthouse deputies enforce it, meaning that Michael had to stay a certain distance away from both Dina and Lindsay. Anyway, Lindsay entered the courtroom at 8:22 a.m. and no cameras were allowed in. Shame!
Third – Lindsay is back in custody! Judge Elden Fox denied her bail and she was handcuffed and taken into custody. I think this means The Crackhead is going back to jail until her October 22 hearing. Yes, Radar just confirmed it – she's going back to jail. According to reports, Judge Fox did not hear arguments from either Shawn Chapman Holley or the prosecutor. TMZ is eating sh-t right now because they've been getting leaks from Team Blohan that she wouldn't go back to jail – TMZ says, "It's shocking because the underlying offense is a misdemeanor, and people connected with the case were telling us the judge had to offer Lindsay bail. As for Lindsay's reaction … she was shocked when the judge remanded her into custody. Lindsay looked at her lawyer, Shawn Chapman Holly, before being taken out of the courtroom." JUSTICE.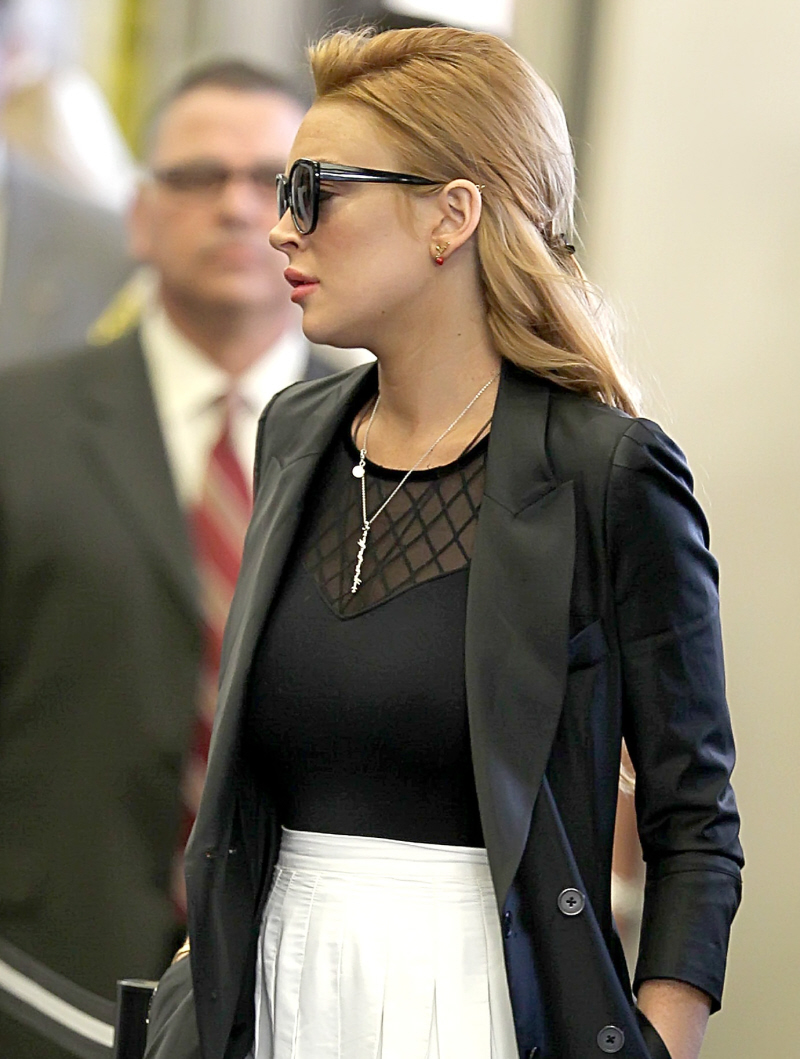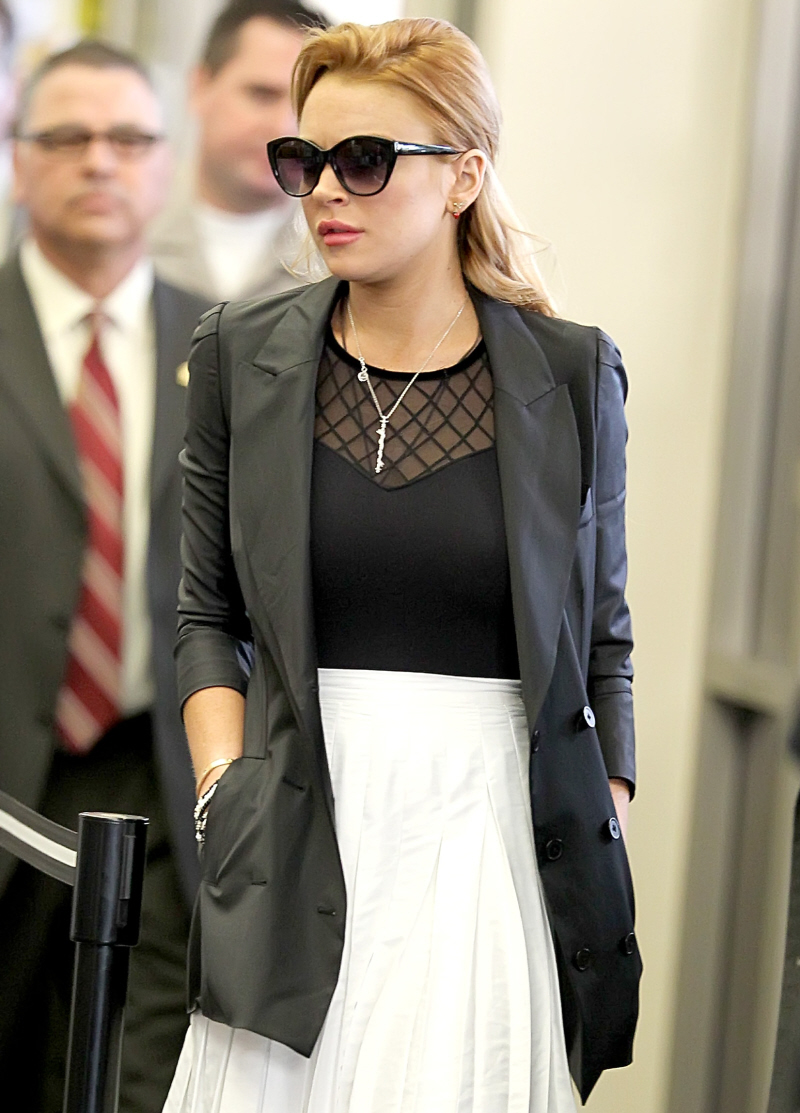 Lindsay at the courthouse on Sept. 24, 2010. Credit: WENN.